Mega Hobby Expo was welcomed into Akihabara UDX Akiba_Square for the second time this year on Nov. 30, with event host MegaHouse bringing tons of quality figures from its own upcoming lineups, plus other leading figure manufacturers like Kotobukiya, Aniplex, Alter, and more. Fan favorites and new faces alike were represented across the huge selection on display, and for those of you who couldn't make it to Japan, here's your chance to get a sneak peek!
Pokémon and Trainers alike showed their moves in style thanks to Megahouse and Kotobukiya's impressive display! Take Mallow and Steenee, bringing some upbeat Alolan vibes to the G.E.M Series, or Pikachu and Onix in an epic (and nostalgic!) showdown as an ARTFX J set!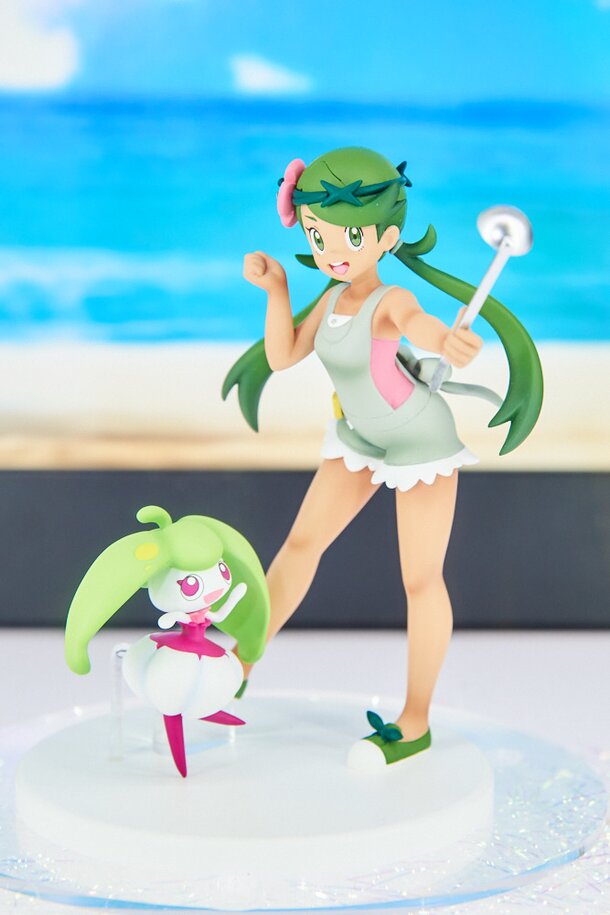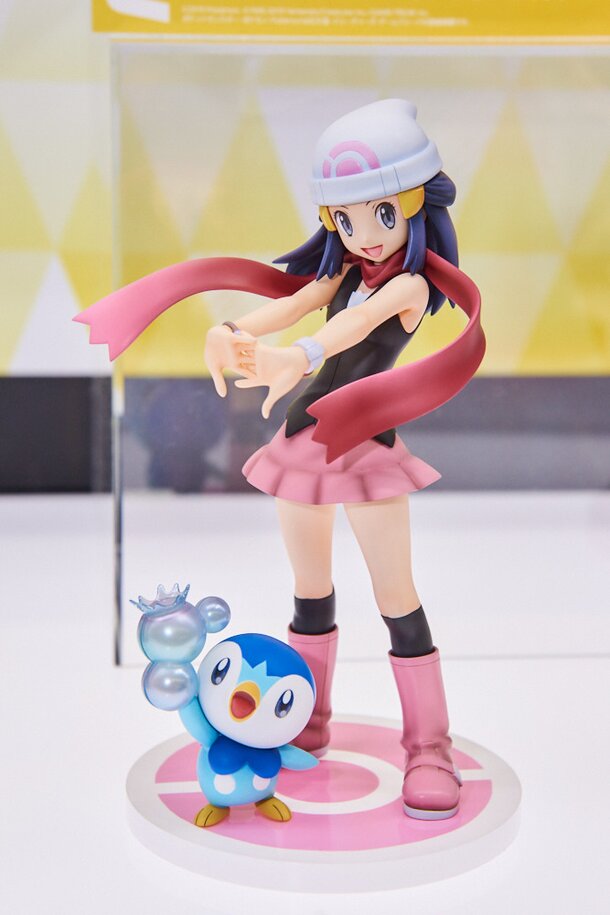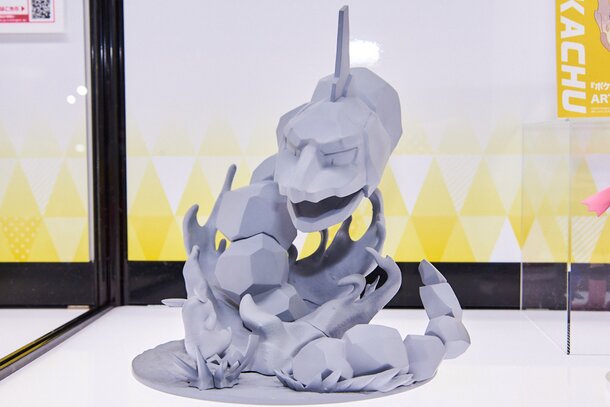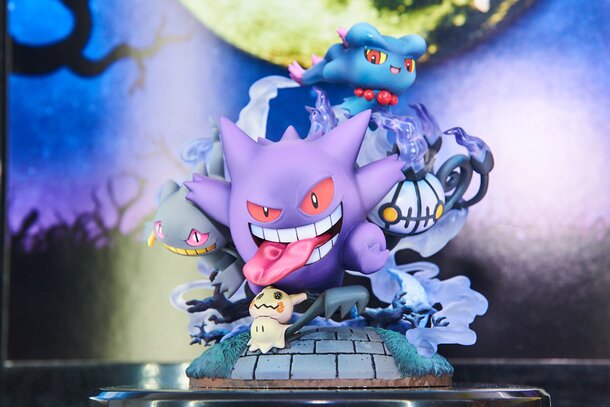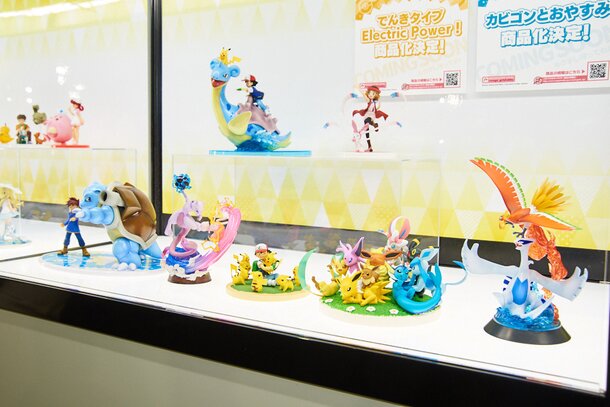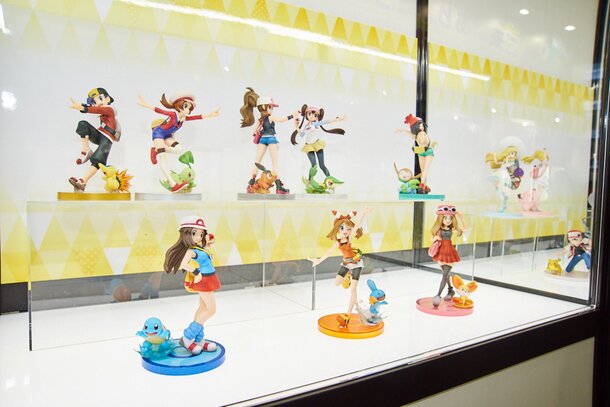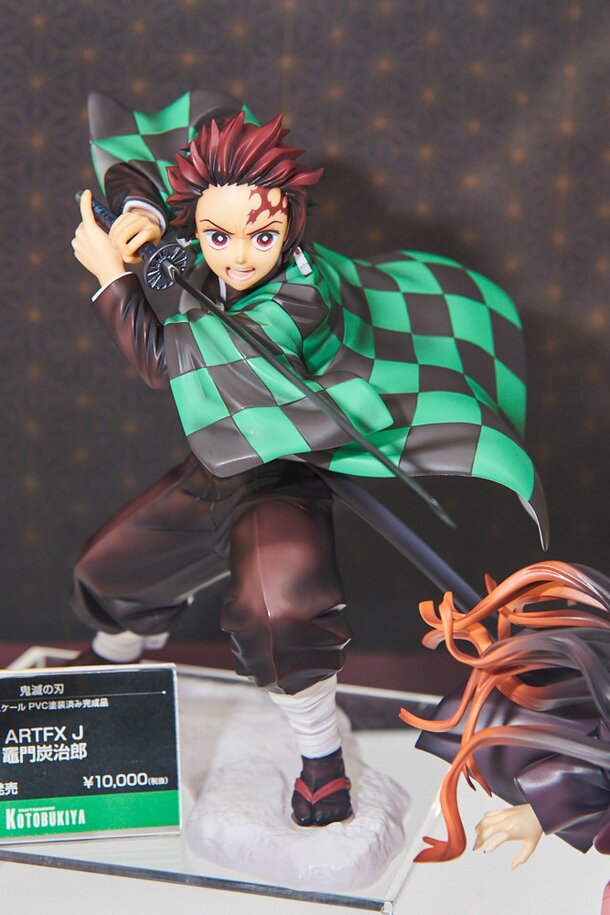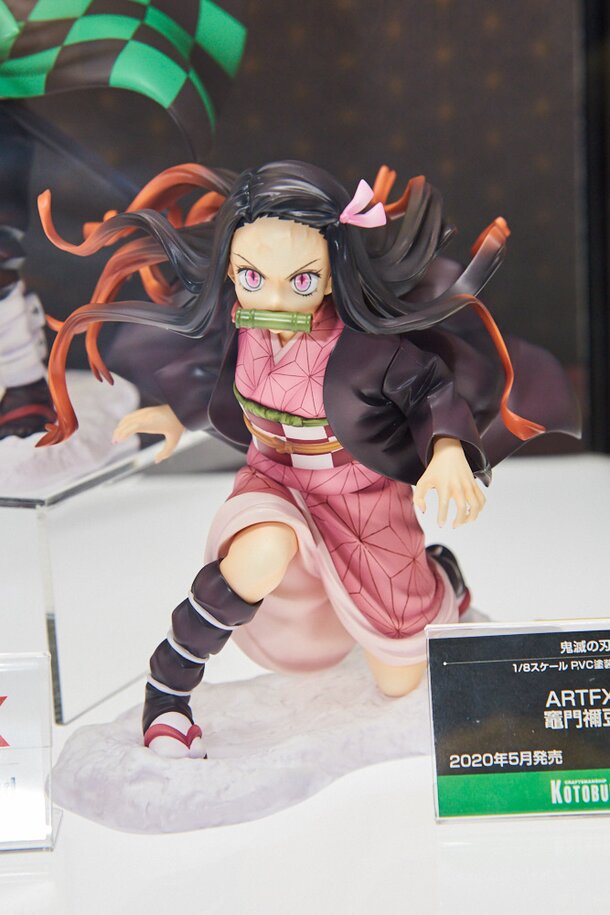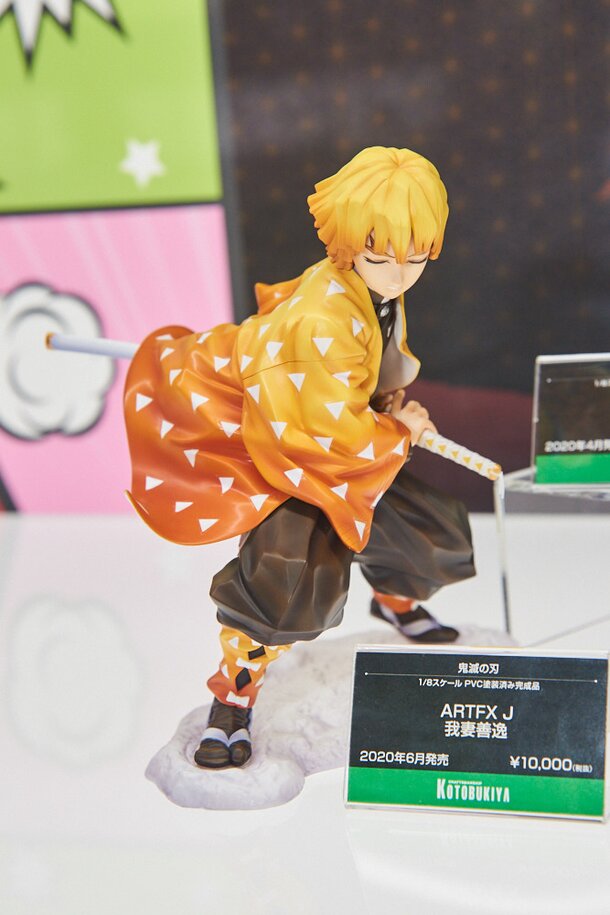 That doesn't mean that they can't pull off cute, though - check out these adorable ChimiMega Buddy figures, plus some ridiculously squishy Fluffy Squeeze Breads from Megahouse!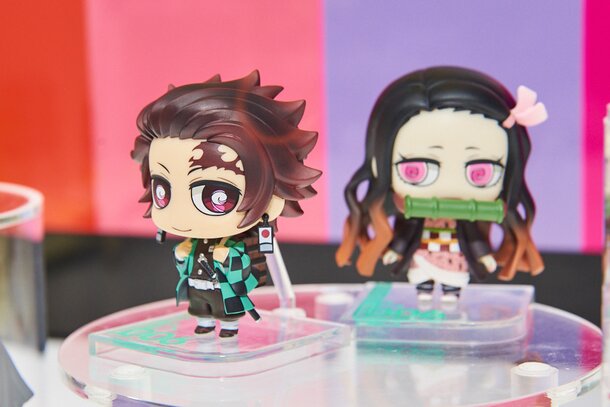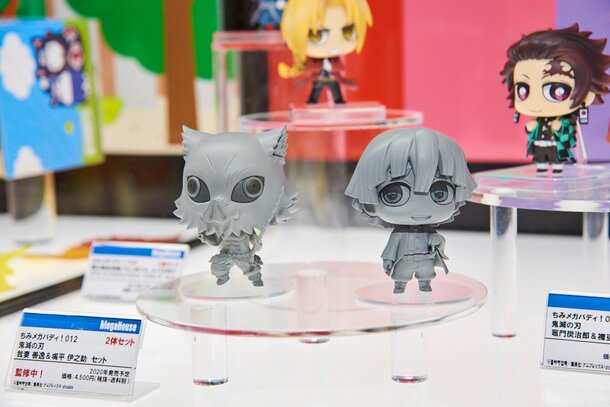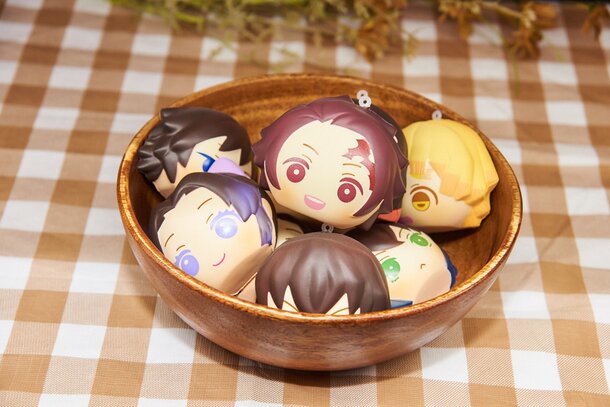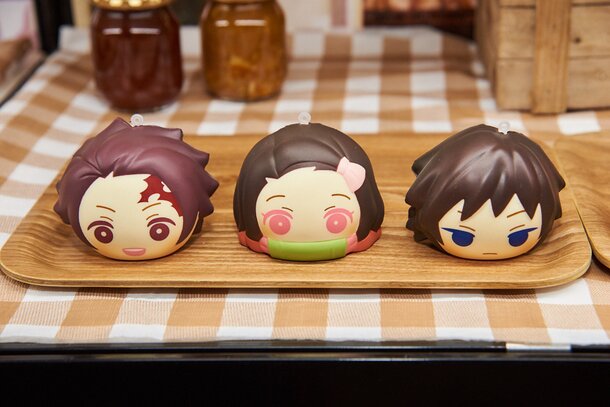 Once again, Fate was a huge favourite with tons of figures inspired by Fate/Grand Order, Fate/Extella Link and more, seen at just about all of the makers gathered that day. Make sure you get an especially good look at this bunch; most seem like they're already set to jump into your figure collection, but there are actually many in various stages of development, starting with Licorne's Avenger/Jeanne d'Arc (Alter). Her cruel nature may inspire fear, but it's difficult not to admire how perfectly conveyed it is through her unsettling smile and powerful pose.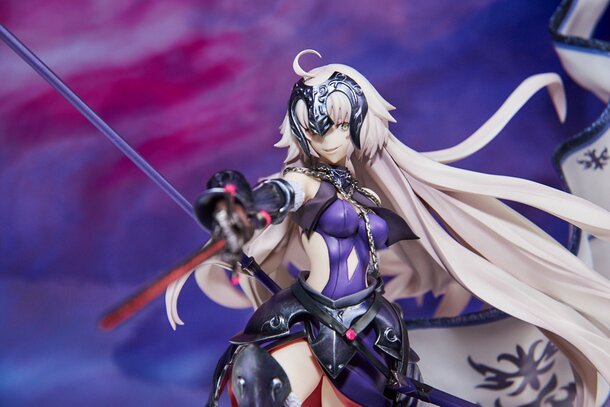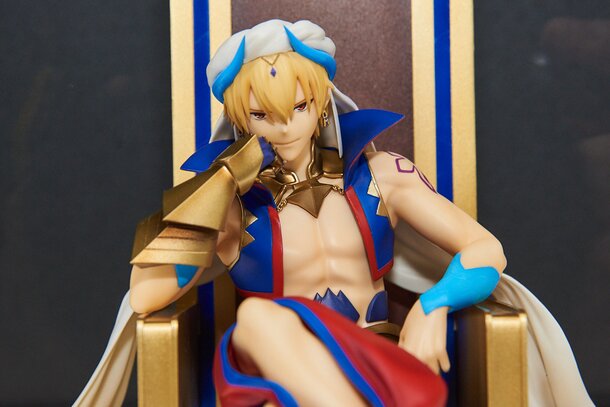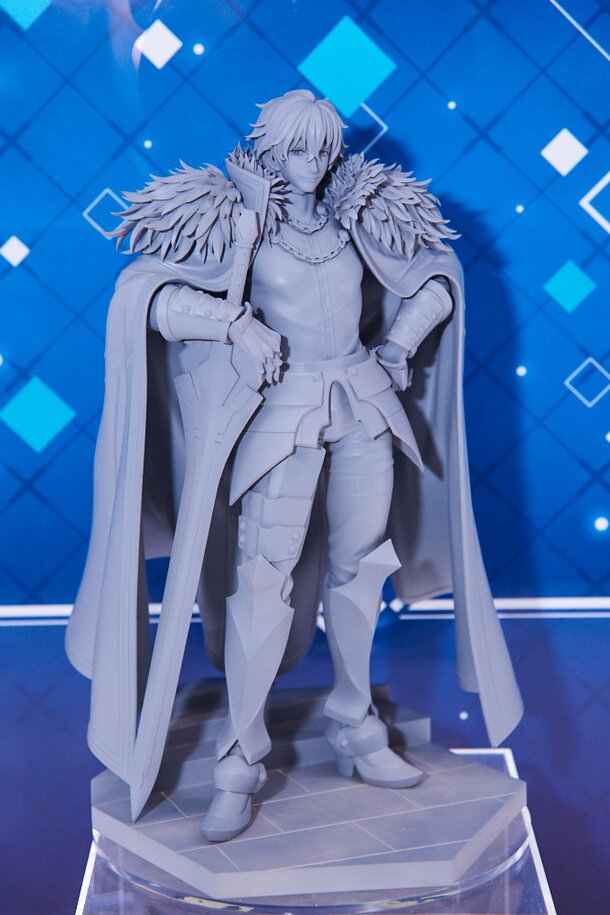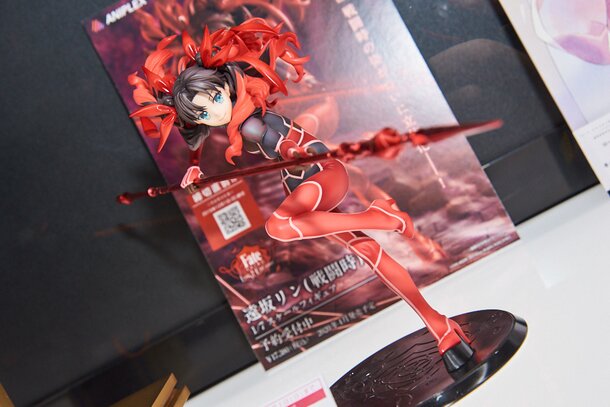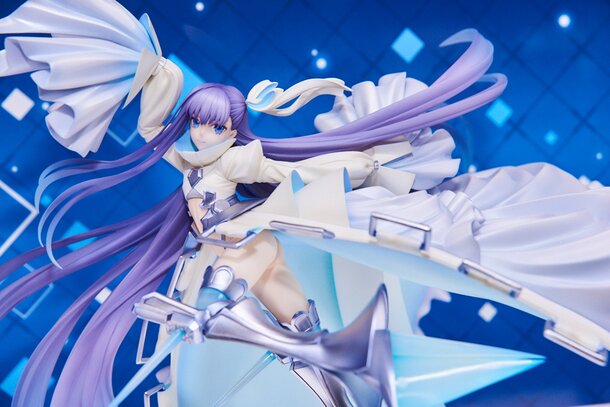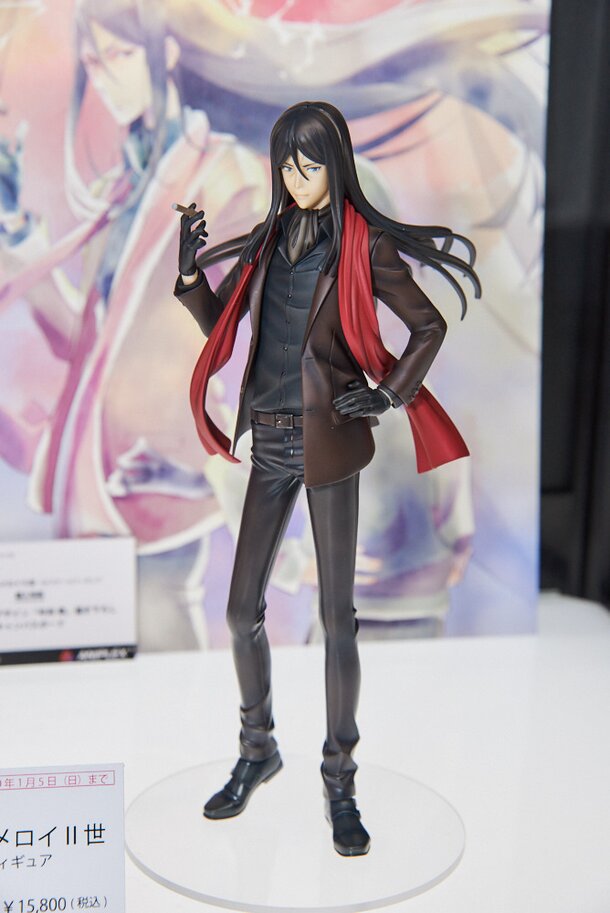 This Saber Alter from Kadokawa's KDColle brand was also one to look out for, being exhibited in the open for the very first time. You don't need color to admire details like the flow and folds of her kimono, as well as her delicate hair accessories and Japanese-style umbrella; the painted version is definitely another thing to look forward to, though!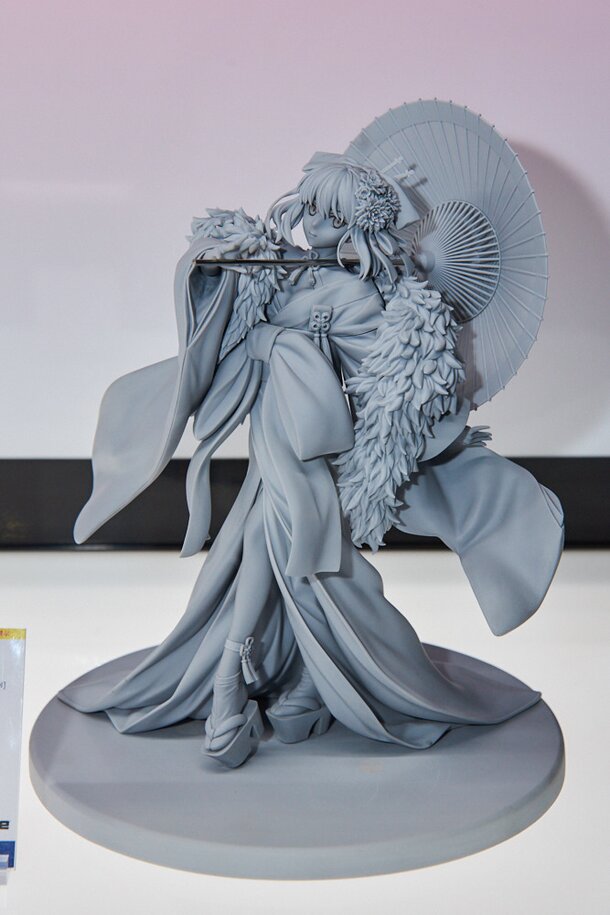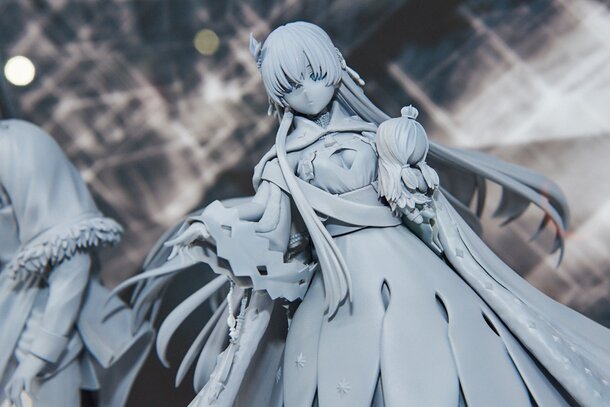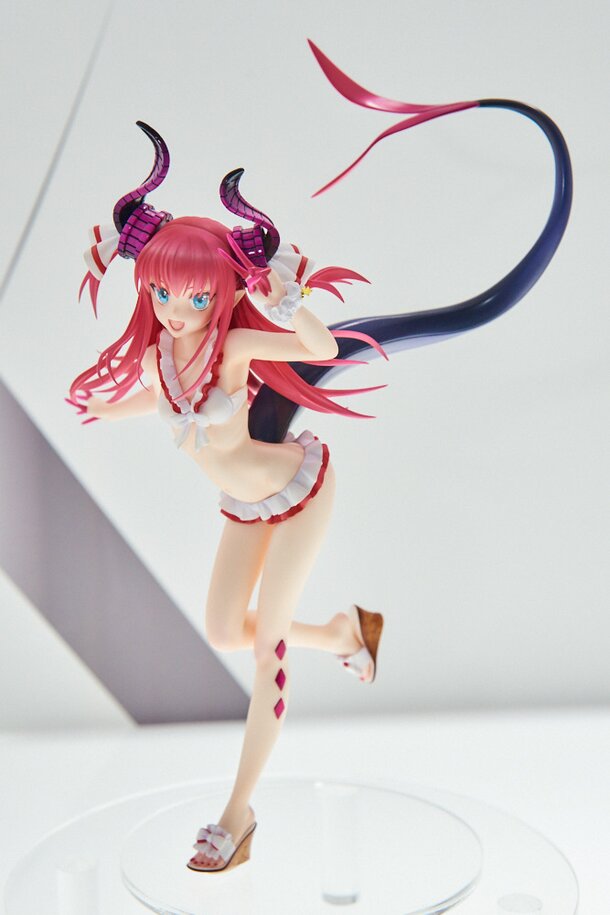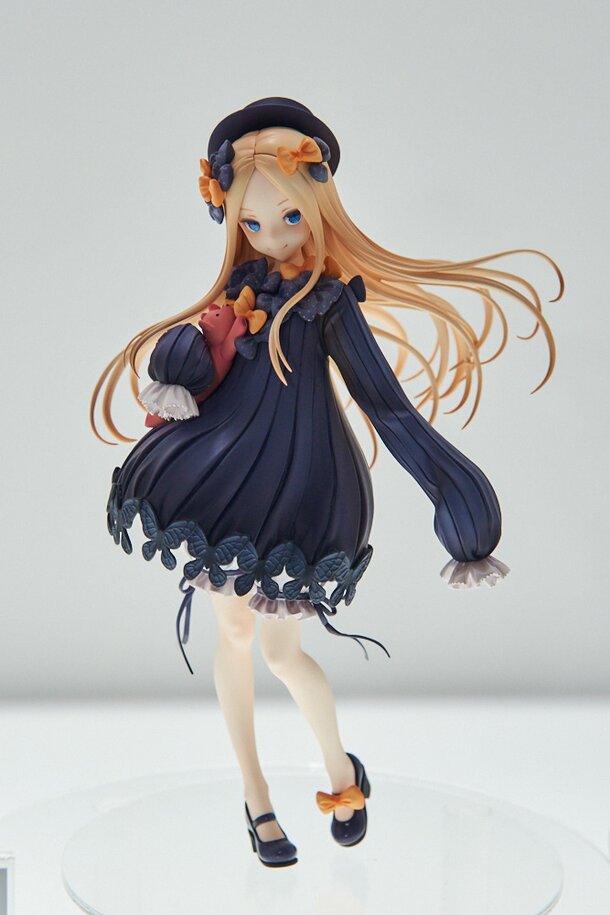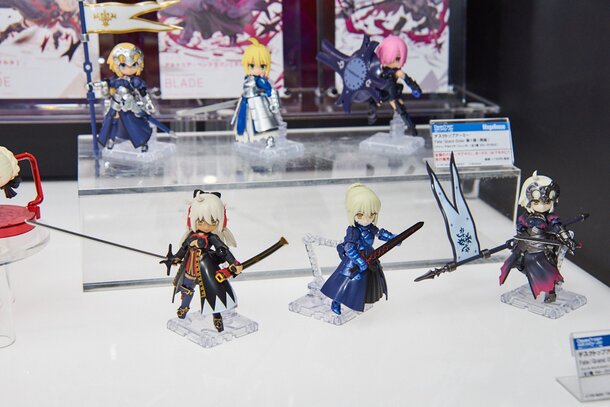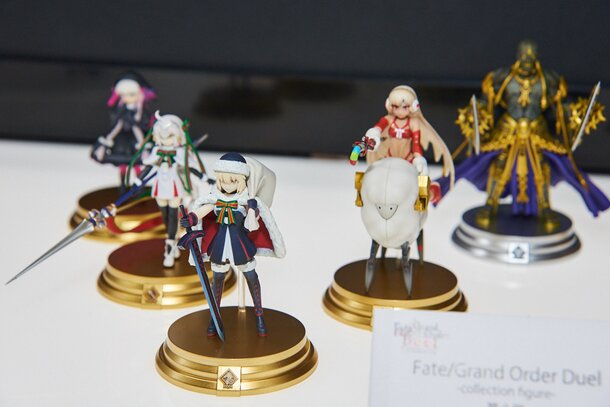 The Sword Art Online lineup this time was all about Asuna, and for good reason! Take the painstakingly detailed Asuna Undine Kyo-yuzen figure from Aniplex, or the colours on magical Asuna Stacia from Kadokawa's Genco brand.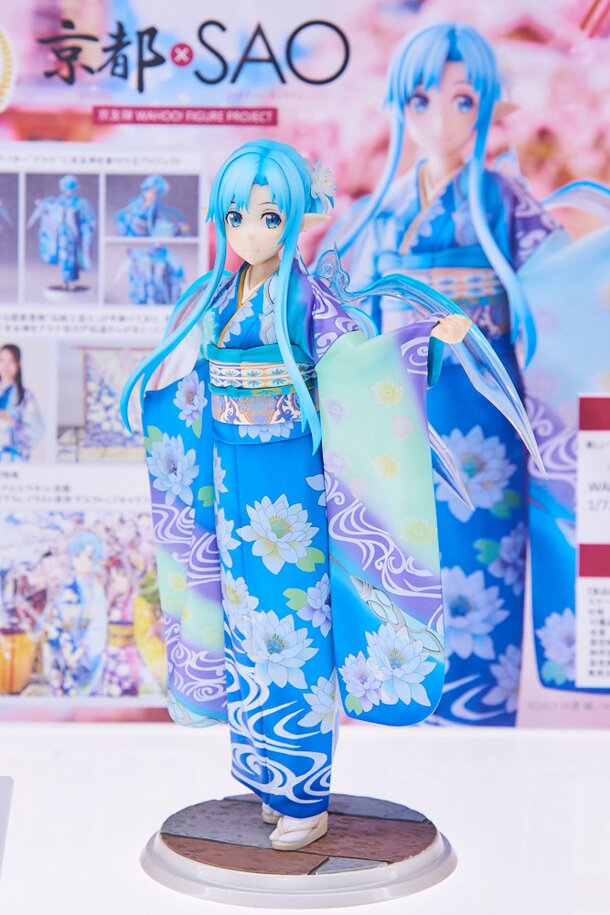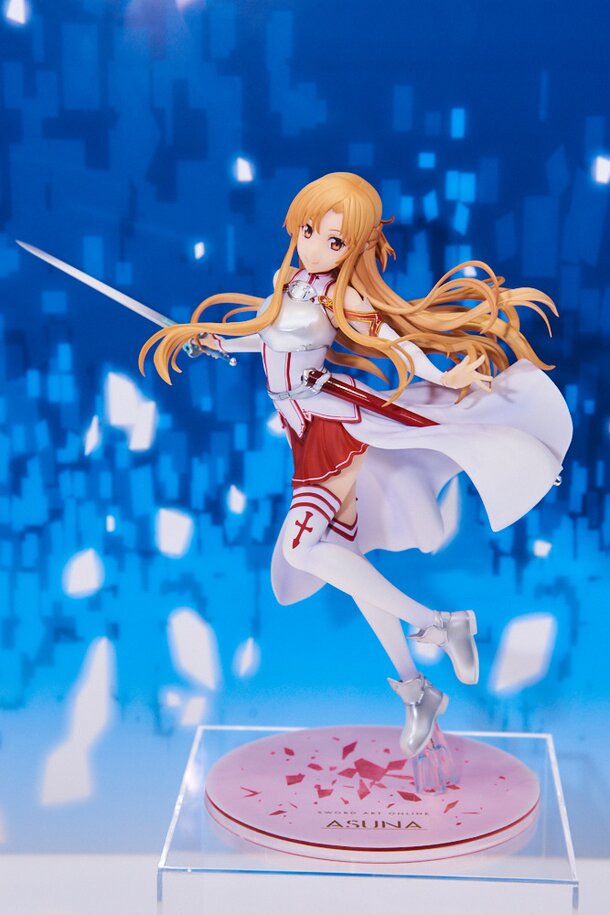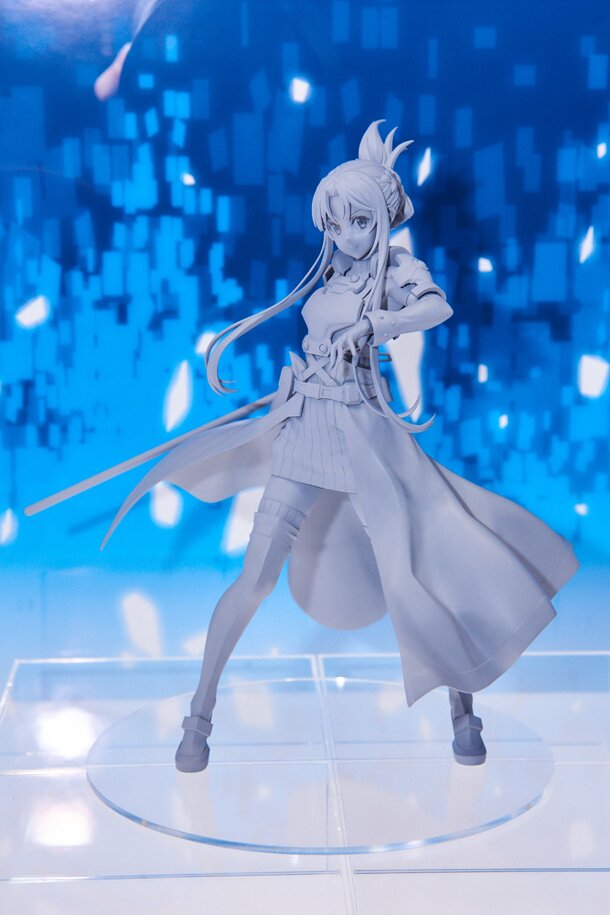 One Piece fans also had plenty to take in, with a special display celebrating the 15th anniversary of the beloved Portrait.of.Pirates series, focussed on the anime world's most famous pirate himself (who else?!).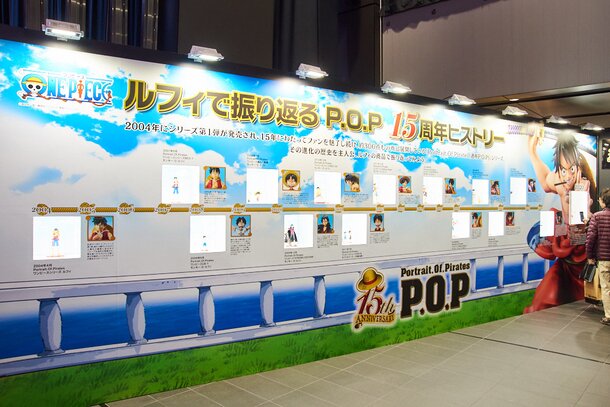 Nami, or rather, Onami of the Wano Country Arc wasn't letting Luffy have all the fun, making an appearance to steal more hearts (and riches!) in her cherry-blossomed ninja outfit. Miss All Sunday (Nico Robin's old alias) also made her G.E.M. debut - another great chance to indulge in some One Piece history.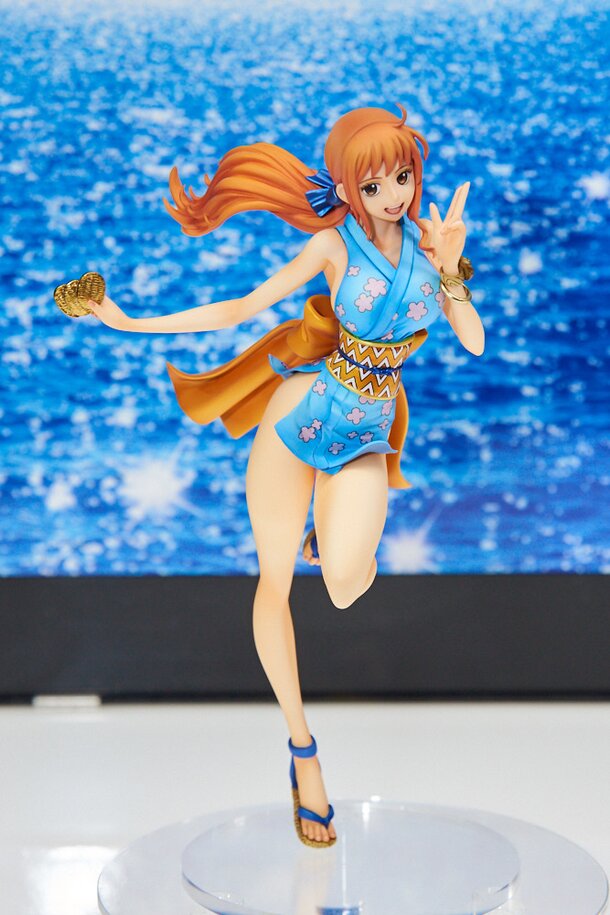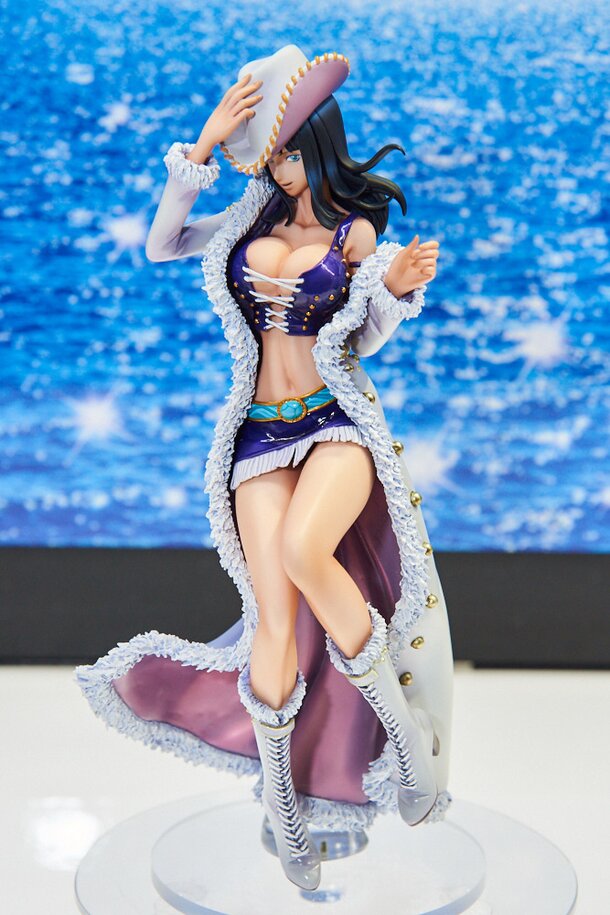 It's clear that ninjas aren't going out of style any time soon, with familiar Naruto characters gathered in shapes both cute and cool. Don't ask us why the Naruto gang has become the Nyaruto gang - it just works! The ChimiMega Buddy series also made another appearance (spot the odd ones out!).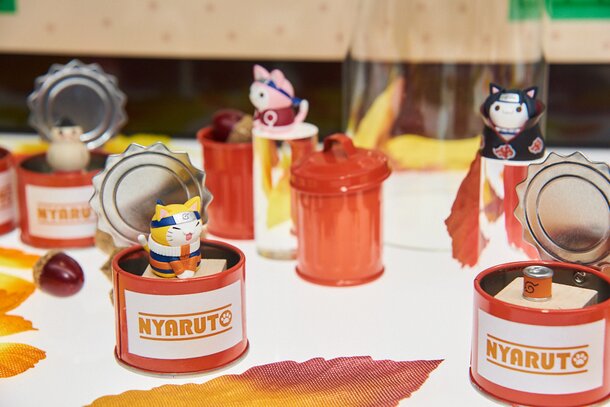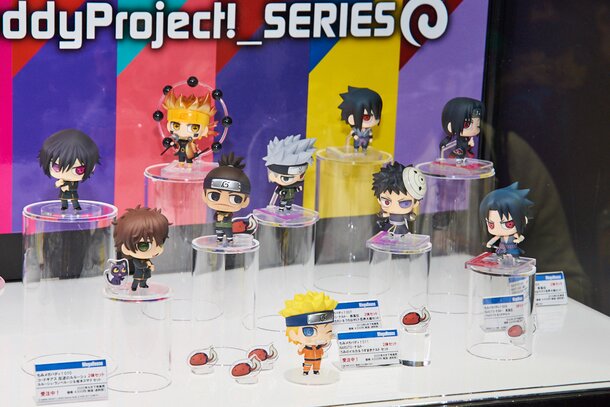 Sasuke is ready to strike as an intense G.E.M. Series figure, a huge contrast to a glamorous Tsunade from Naruto Gals - but to be honest, she's definitely not to be underestimated, even while hoisting a jar of sake!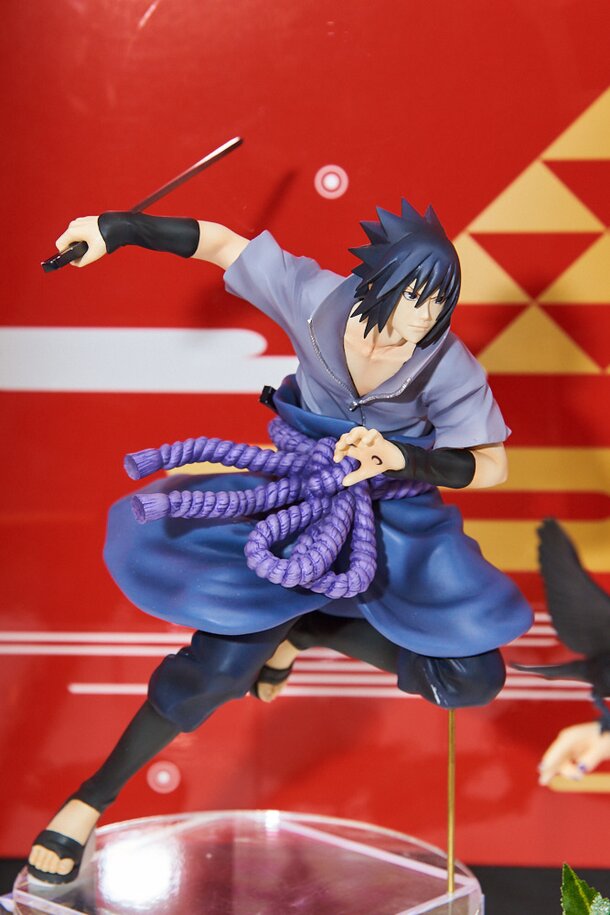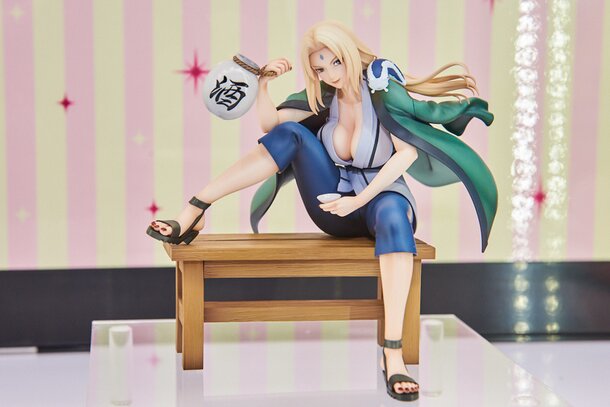 With Digimon set to welcome another epic movie to the franchise next year, these figures were a great reminder of all the fun, action and sheer heart of the DigiDestined and their faithful companions' stories! Looking at a 20th anniversary G.E.M. Series set of a youthful Tai and Agumon, you can hardly believe that they've come so far.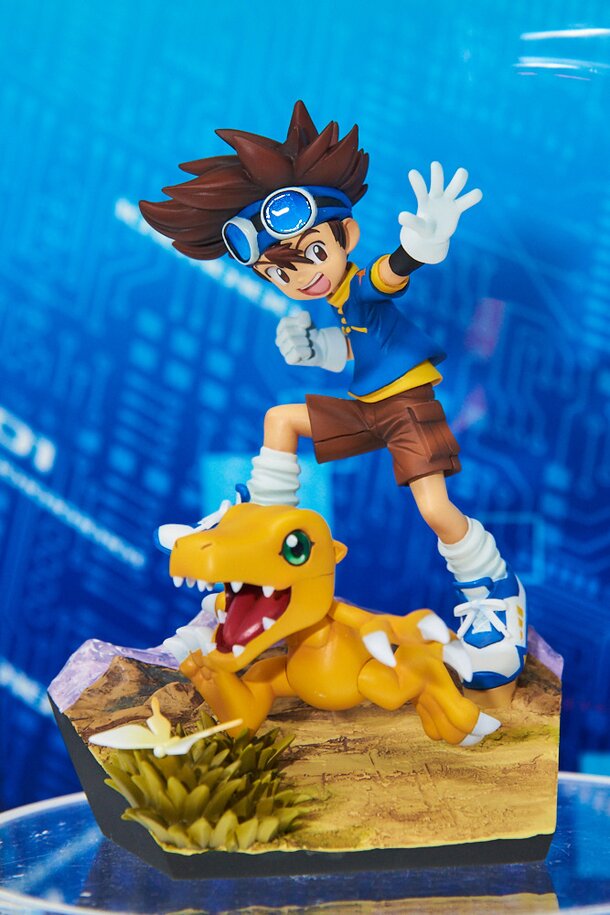 A majestic UlforceVeedramon accompanied by a special signed illustration was another treat for fans, as well as a MetalGraymon figure still in progress.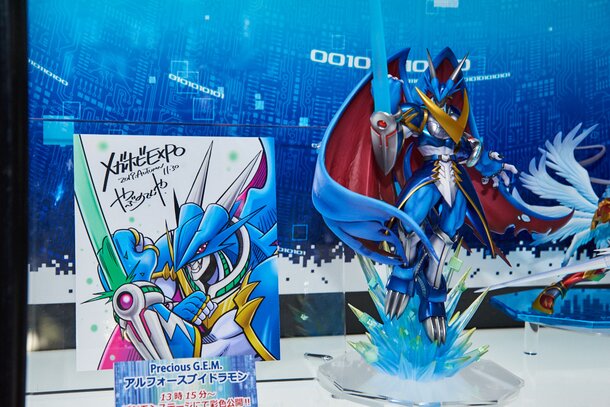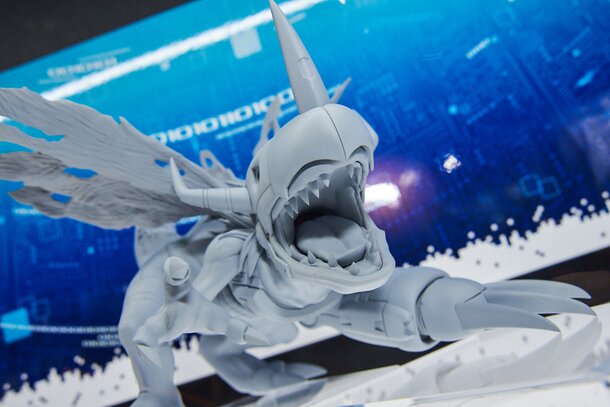 The Gundam franchise is also celebrating a gigantic milestone - its 40th year anniversary! How many faces do you know in this collection?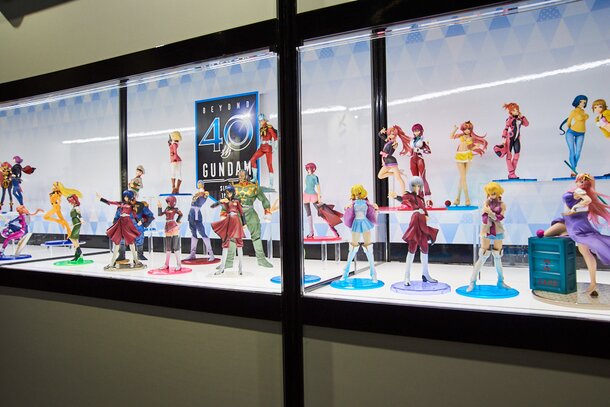 It's been over ten years since the end of Mobile Suit Gundam 00, but you only need to look at this figure's eyes to know Graham Aker's tenacity as a pilot. Mobile Fighter G Gundam's infamous Master Asia also showed such impeccable form that it's hard to believe that he's not already approved and up for grabs!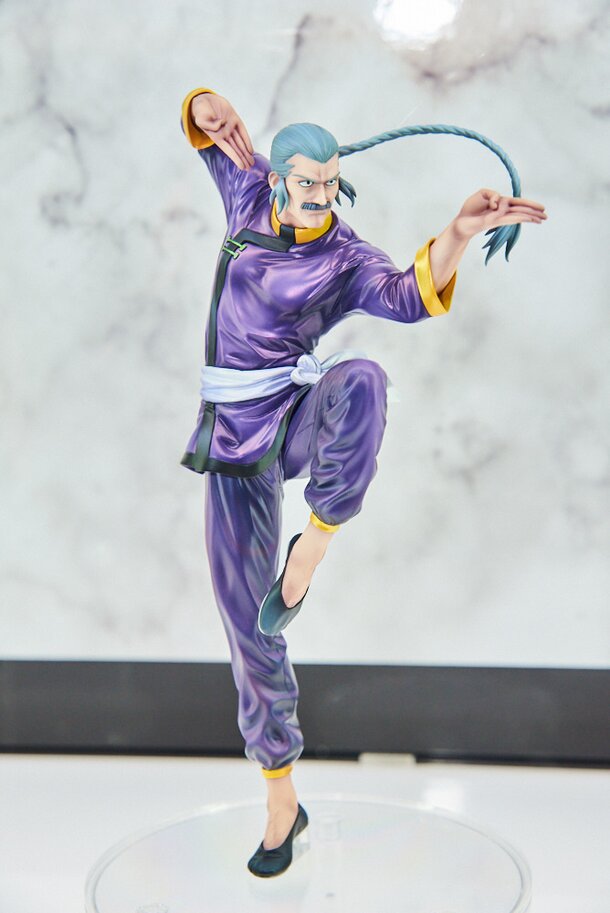 With the year almost at a close, it's the perfect time to review your figures and consider which ones you might want to welcome to the collection! Check out the full album below for even more possibilities for your figure family!
This is a Tokyo Otaku Mode original article with photography by Takemori S.