Ever wondered what your favorite characters' outfits would look like if they morphed into lingerie? The cosplayers at the fifth annual Newcon event in Portland did! On New Year's Eve, dozens bravely showed off their unique reimaginings of well-known characters in anime, games, and comics. Characters from Attack on Titan, Kill la Kill, Overwatch, and even the winged Goddess Madoka walked the runway inside Newcon's main event hall, packed to capacity with a delighted audience.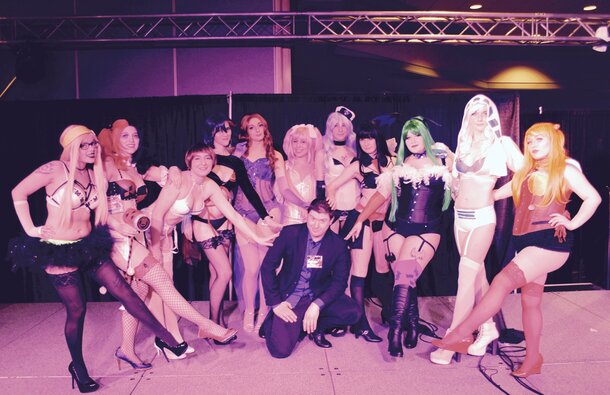 The two organizers, who were also models for the event, went by the names Princess Light Cosplay and Hogyoku Cosplay. This was the first time they had ever attempted a cosplay lingerie fashion show, and it took a year of discussion and planning to get things ready.
Princess Light Cosplay (PLC), dressed as Goddess Madoka, dished on how the event came about: "We have a group of friends who were into this kind of thing and we wanted to expand it!"
Hogyoku Cosplay (HC), dressed as Mei from Overwatch, added, "Girls being able to express their nerdiness in this way is really new, and we felt Newcon was a really good venue for it."
When asked how they felt after receiving such positive response from the audience, HC said, "We were overwhelmed. Overjoyed. We were so pleased. Several of the girls were so scared [beforehand] that people were going to boo them. So the overall cheering and encouragement was so inspiring that many of the girls were like, 'Can we sign up now for next year?'"
PLC chimed in, "Watching everyone backstage, it was so amazing because everyone had such big smiles on their faces."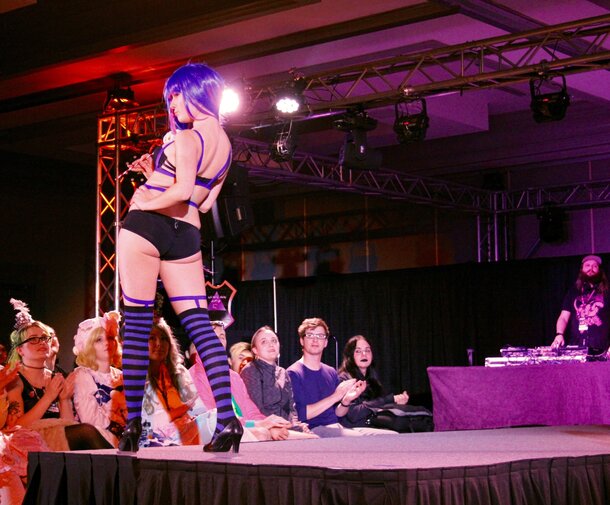 The cosplayers said that there was a spirit of camaraderie - every cosplay lingerie model wanted their fellow models to succeed and have fun - and that that is what the cosplay community is all about. The organizers also stated that they would be happy to help provide advice to other conventions on how to throw similar flirty and fancy fashion shows.
For more info on this event, you can reach out to Hogyoku Cosplay on Facebook, and don't forget to check out the rest of Newcon's fabulous cosplayers below!
This is a Tokyo Otaku Mode original article written by Sean Cardeno.