Halloween is just around the corner, meaning it's time to put on our Halloween costumes and go trick-or-treating~ In honor of the season, a survey was held to figure out which anime characters fans most want to cosplay, and here's the ladies' edition!
For this survey, 123 people were polled with 44% being men, and 56% being women. Roughly half of those polled were 19 or younger, and fans in their 20s represented around 30%.
With that in mind, come see if your favorite character or even your own Halloween plans made it on the list! There were quite a few ties, including 5 names appearing in 8th place, so a total of 12 characters are featured!
Top 10 Anime Characters Fans Most Want to Cosplay: Girls' Edition
8. Mash Kyrielight ( Fate/Grand Order -First Order- )
8. Nausicaä ( Nausicaä of the Valley of the Wind / Kaze no Tani no Nausicaä )
8. Kaban ( Kemono Friends )
8. Atsuko Kagari ( Little Witch Academia )
8. Ayanami Rei ( Neon Genesis Evangelion / Shinseiki Evangelion )
6. Joan of Arc ( Fate/Apocrypha )
6. Enma Ai ( Hell Girl / Jigoku Shoujo )
4. Yazawa Nico ( Love Live! )
4. Doma Umaru ( Himouto! Umaru-chan )
There's a good mix of classic, stylish, and scary on this list! Could you imagine how terrifying it'd be if Hell Girl's Ai knocked on your door?! As always, though, we're here to see who came out on top, so let's move on to the top 3 victors!
3. Jirou Kyouka ( My Hero Academia )
Taking 3rd place with 5% of the votes is none other than the powerful and fashionable U.A. High School student, My Hero Academia's very own Jirou Kyouka! She's got a modern style about her and an effortlessly cool hero costume to boot, so it's no wonder!
2. Kiki ( Kiki's Delivery Service )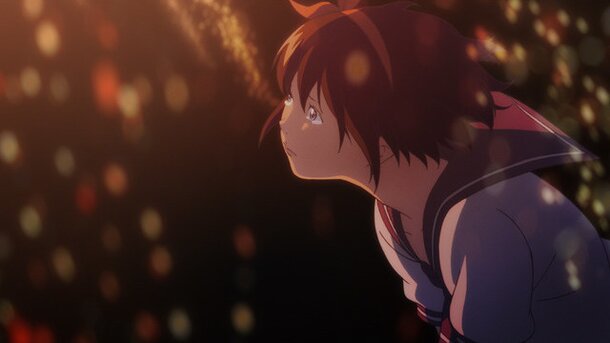 Next up, rocking 6% of the vote in 2nd place is none other than Kiki of Kiki's Delivery Service! There's no Halloween costume more classic than that of a witch, and no witch is more classic to anime fans than sweet Kiki! The beloved Ghibli film has also recently been remade into a live-action adaptation, and Kiki even recently appeared in a Cup Noodle commercial, so she remains a popular choice!
1. Rem ( Re:Zero kara Hajimeru Isekai Seikatsu )
Taking the crown this Halloween season with 10% of the vote is Rem of Re:Zero. This fan-favorite character consistently appears high up in rankings and the love for her continues to show! (Plus, her maid costume is outrageously cute!)
With so many amazing characters out there, it's hard to pick just one! Did you find some inspiration for your own Halloween cosplay?