The first Pokémon anime debuted on Apr. 1, 1997. In the 20 years and 7 months (has it really been that long?!) that has passed since then, the series has been broadcasted 1,000 times ,including Advanced Generation, Diamond & Pearl, Best Wishes!, XY, and Sun & Moon!
To celebrate this incredible milestone, there are a plethora of projects incoming to express gratitude to viewers for sticking along for such a long time.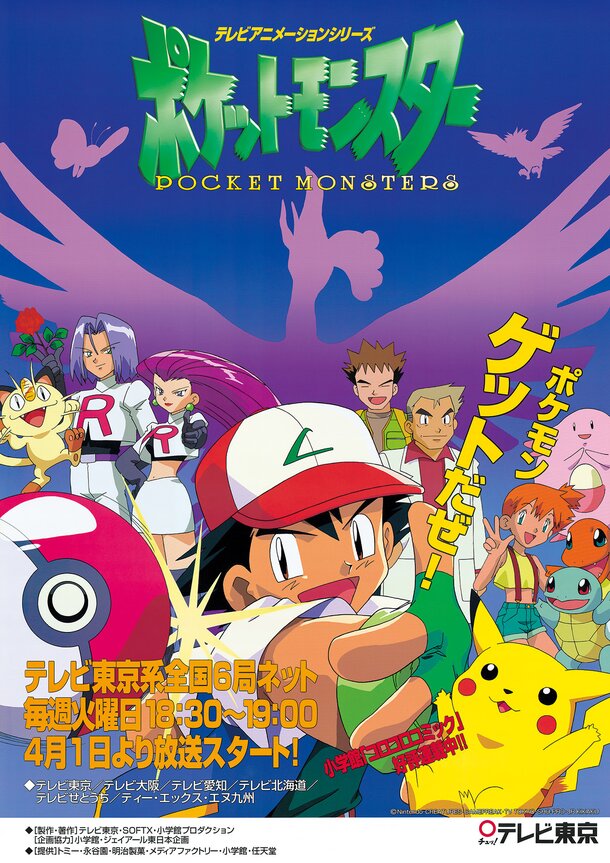 First off, popular comedian Sunshine Ikezaki will be making a guest appearance in Sun & Moon on Nov. 9 as the Pokémon Hypno! That's a cool seiyuu debut if we've ever seen one.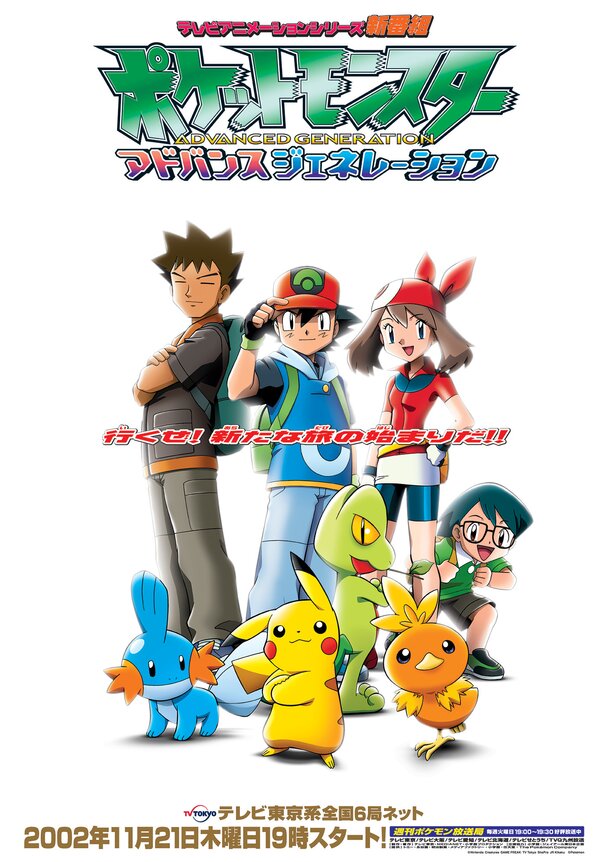 Next, TV Tokyo will be holding an eight-week thanksgiving campaign for the viewers from Nov. 9 to Dec. 28. There will be different presents every week with more than 20 presents total, including the upcoming Nintendo 3DS games Pokémon Ultra Sun and Ultra Moon (releasing on Nov. 17), the "Pokémon Center Original New Nintendo 2DS LL Pikachu Edition", popular toys such as "Rotom Pokédex DX", "Pokémon Z-Power Ring Special Set", and the Blu-ray for this summer's hit, Pokémon the Movie: I Choose You!. Details and winners will be announced in Sun & Moon on TV Tokyo.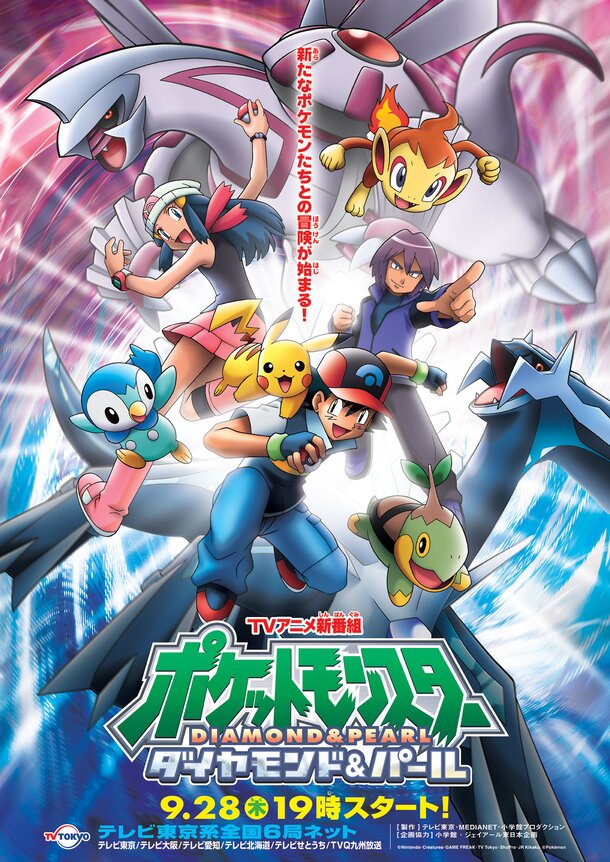 The Pokémon Center will be joining the celebration as well with the campaign "Congratulations! Anime 1,000th Broadcast Celebration Pika Pika Winter Vacation" from Nov. 3 to Dec. 24 at Pokémon Centers nationwide plus Pokémon Store Aeon Mall Okayama. There will be special corners dedicated to the anime, and if you buy at least one of the designated items, you will get one of three special clear files as a present for purchases over 3,000 yen.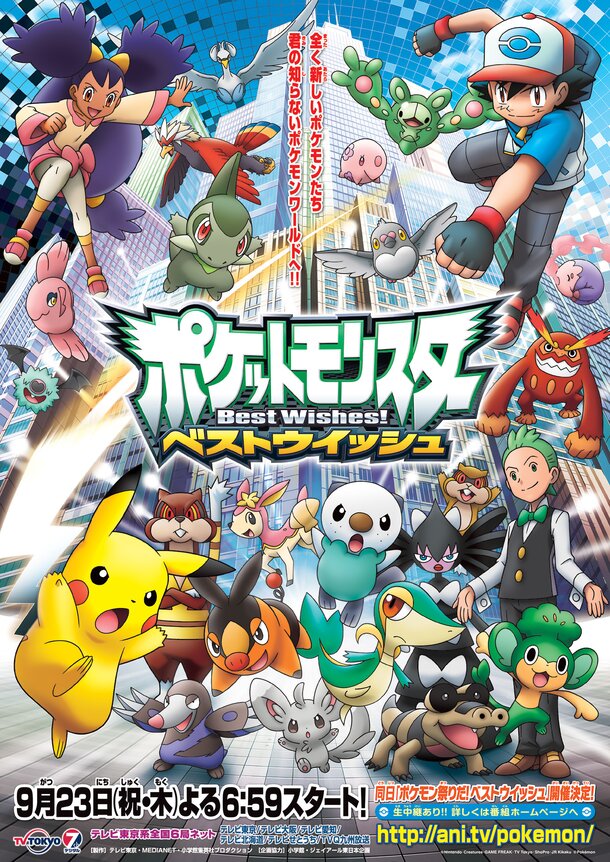 In addition, the event "TV Anime 1,000th Broadcast!! Full Power! Pokémon School" will be expecting Pokémon lovers at SunShine City Fountain Square (Alpa B1) on Nov. 11 with guests including Matsumoto Rika (Ash), Shindo Kei (Lilie), Kikuchi Hitomi (Lana), Takekuma Fumiko (Sophocles), and Nakagawa Keiichi (Professor Kukui) with cooperation from Pokémon Center Mega Tokyo.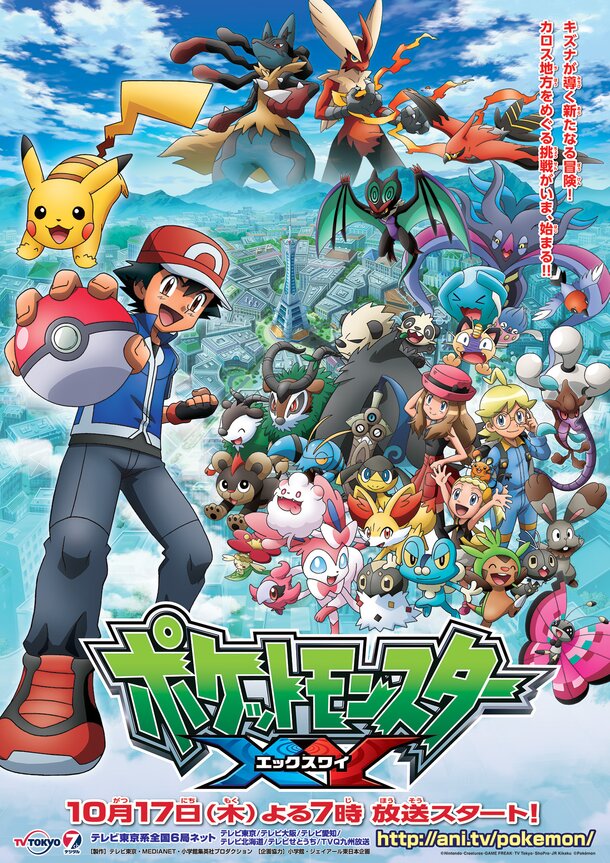 A special site has also been created to celebrate this milestone and collect all the special projects in one place. It features the mini game "Pikachu to High Touch!" (available on both PC and mobile), where you can get your hands on digital presents such as exclusive wallpapers.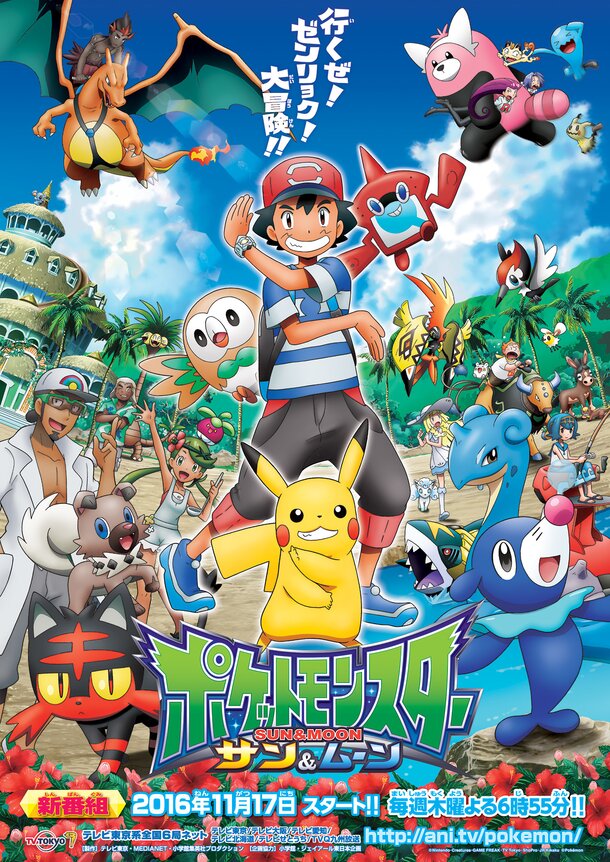 Last but not least, popular toy store Kiddy Land will also be expecting customers with lots of Pokémon goods and presents at their Harajuku and Osaka Umeda stores from Nov. 11 to 24 (Harajuku) and 26 (Umeda). For every Pokémon merchandise purchase above 1,000 yen, you receive one of six postcards available. And if that isn't enough, you'll get the chance to greet Pikachu in person at both stores! For more info, such as detailed times for the Pikachu meet and greet, check Kiddy Land's official website!
©Nintendo・Creatures・GAME FREAK・TV Tokyo・ShoPro・JR Kikaku ©Pokémon