This time around, Rimuru has been reincarnated into a paperweight made from crystal glass! Thanks to this, his smooth, round body holds a clean transparency to admire even when he's not in use. The lines for his eyes were also included, giving him an even more lifelike appearance.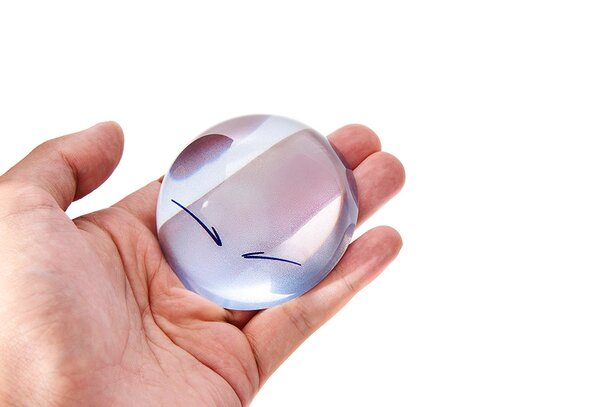 Though he may not come with any of his skills as a Powerful Slime, Rimuru is quite the practical object in this form. Obviously, he has substantial weight to keep down piles of papers you need to work or sort through. He also makes a charming companion, whether you want him nestled on top of your desk or resting away in your drawer!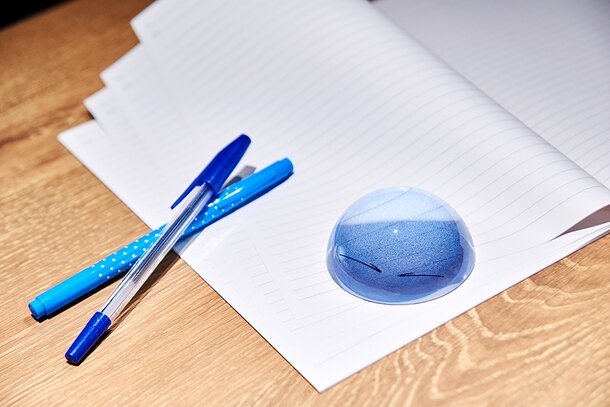 Head over to TOM Projects to make sure you get yours when it ships out in late October.
© Kawakami Taiki / Fuse / Kodansha / That Time I Got Reincarnated as a Slime Production Committee