Themed around Sakura, Syaoran, and Yue, the final designs were chosen as the results of a Twitter campaign that Tokyo Otaku Mode and accessory maker U-TREASURE held from Mar. 1 to Mar. 6. However, they will only be available for a limited time, with preorders closing on Jun. 17.
Each necklace comes affixed with recognizable motifs personal to its respective character, plus three different choices in the materials used.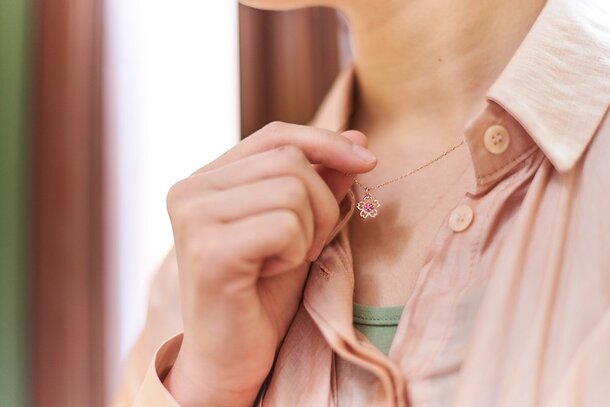 The Sakura necklace is simply named "Sakura" - feminine and cute like the protagonist of the series herself, it's only fitting that the first aspect one notices is a lovely blossom charm. Her sweet nature is also emphasized with a pink sapphire nestled in the center. The necklace also comes with a charm at the back, which fans will recognize as Sakura's trademark feather.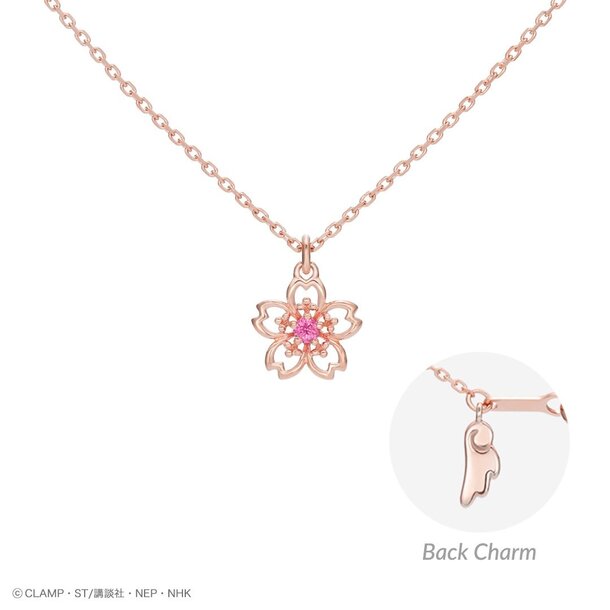 Quiet and traditional, this front charm of Syaoran's necklace, "Rashinban," takes after the device that he utilizes often. A closer look will reveal intricately engraved details, not to mention a sphere between the board and the tassels, which houses a small peridot gem! But where is the magic paper that Syaoran also uses? Just take a look at the charm in the back for his handy jufu.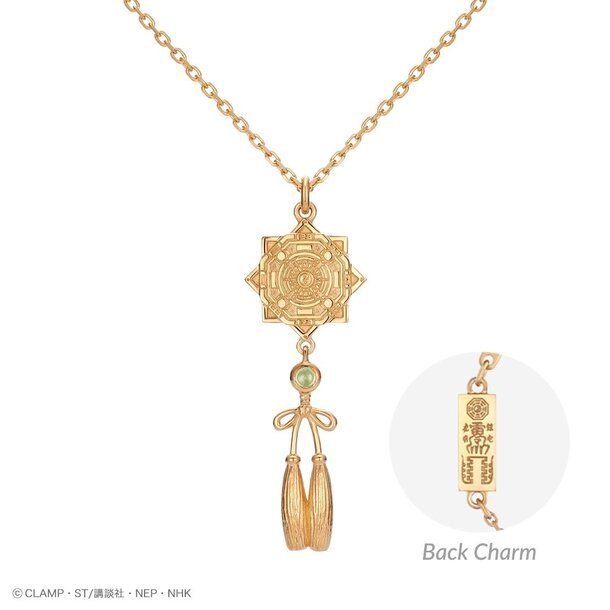 Finally, mystery and elegance seem to go hand-in-hand with "Yue and Yukito," the necklace representing the two inseparable characters. Both of their personalities are symbolized in the snowflake within the crescent moon charm, as well as the amethyst gem embedded in its center. Lastly, the back charm featured is the powerful Clow Book.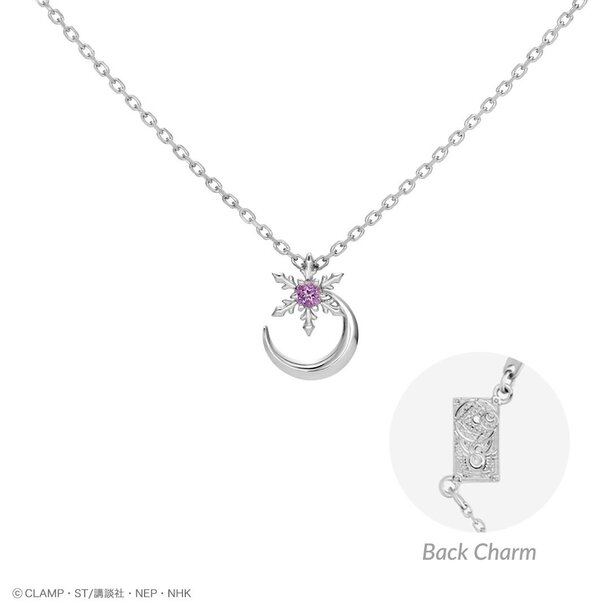 Each necklace also comes with a specially created jewelry box and a bonus drink coaster (chosen randomly from two designs).