Japanese jewelry brand U-TREASURE has released a gorgeous new necklace inspired by popular Pokémon Eevee's water evolution, Vaporeon!
U-TREASURE is known for its high-quality jewelry inspired by popular characters in anime, manga and more. Produced by jewelry company K.uno, this latest Pokemon item is available at U-TREASURE Shinjuku, K.uno Order-Made Salon Meitetsu in Nagoya, and the U-TREASURE online shop.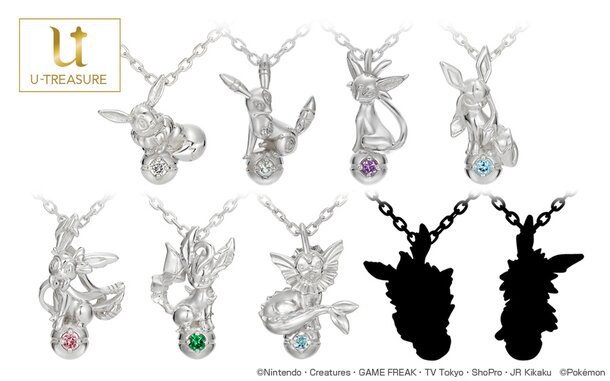 The Vaporeon & Pokéball Necklace is available in a number of versions: Platinum 950 (65,000 yen), K18 Yellow/Pink/White Gold (55,000 yen), or Silver (12,000 yen). The design features Vaporeon on top of a Pokéball with an aquamarine stone in it.
Following this necklace, there will be more to come from U-TREASURE in September and October, as well! To learn more, visit the U-TREASURE online shop.