Pop culture-themed accessory brand U-TREASURE will add three new rings inspired by Pokémon to their catalogue, as well as bring back a striking Pokéball replica case!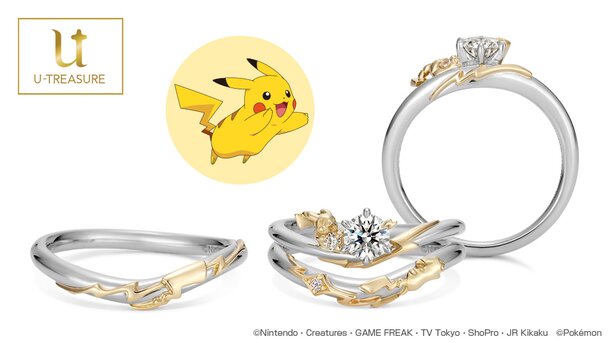 The franchise's iconic electric Pokémon is a symbol of love in these items, the first being an engagement ring showcasing two gorgeous diamonds, one of which is cradled by the supportive silhouette of Pikachu! A bolt of electricity, perhaps signifying the spark between its wearers, is also visible.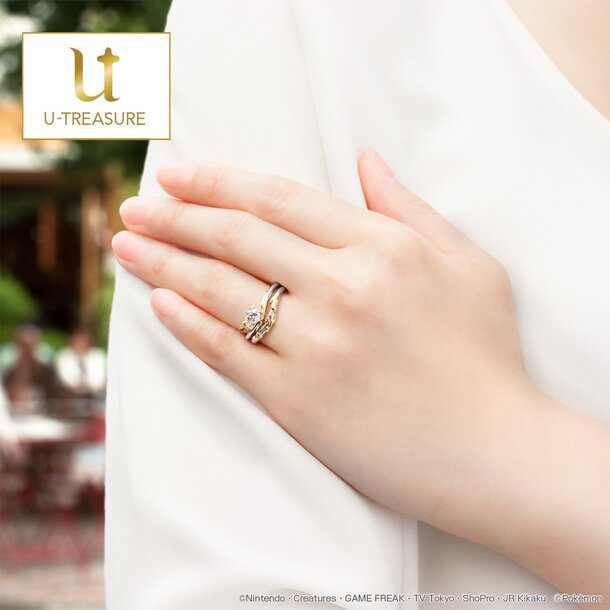 Charming enough as it is, the shape of the ring is also unorthodox, as it appears as more of a loose wave rather than a straight line. There are currently two options available for blushing brides: a platinum 950 and K18 yellow gold version (135,000 yen), and a K18 white gold and K18 yellow gold version (128,000 yen).
The pair set also complements the engagement ring splendidly, mimicking the loose wave shape. However, they also differ in significant ways. One simply features Pikachu's tail with bolts of lightning, while the other showcases the dashing silhouette of Pikachu with a lightning bolt that encompasses a small diamond. Regardless of the choice, it seems like Pikachu is giving its full support!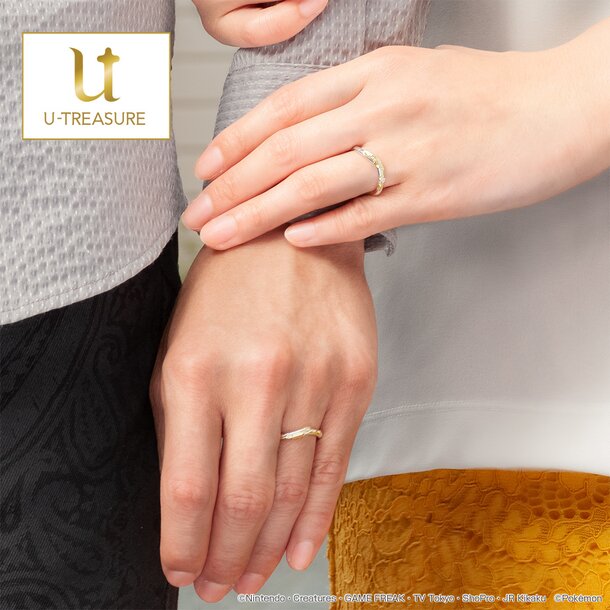 Both are available in platinum 950 and K18 yellow gold (115,000 yen) and K18 white gold and K18 yellow gold (109,000 yen). They can be purchased as a pair or individually.
Lastly, U-TREASURE is also set to stock up on a case that has consistently sold out in the past! Designed to look like a real-life Pokéball, this accessory case has a plush cushioned interior and a glossy wooden exterior, plus a price tag of 12,960 yen.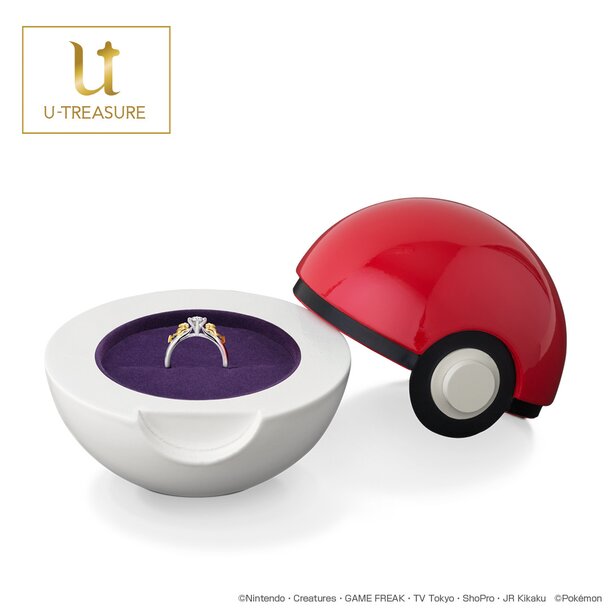 For those in thinking about making a lifetime commitment with their Pokémon-loving partner, the replica is perfect for a proposal. After all, it worked for Professor Kukui in Pokémon Sun and Moon!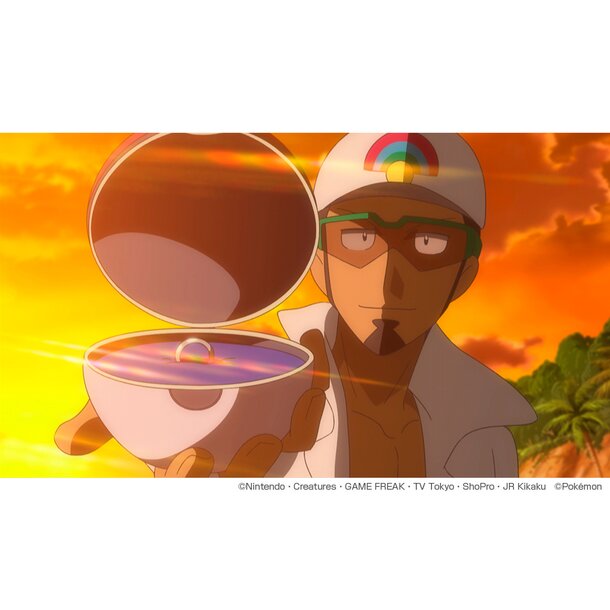 These items will be available via U-TREASURE's online shop and at their locations in Shinjuku and Nagoya from Jul. 27.

Source: PR TIMES