Premium Bandai has opened preorders for goods that'll keep your lips moisturized and your skin glowing with a little help from some handsome characters from Touken Ranbu -ONLINE-!
The newest additions to cosmetics brand Creer Beaute, the lip balms and oil-absorbing facial sheets are themed after six popular swords from the popular browser and mobile game: Kashuu Kiyomitsu, Yamatonokami Yasusada, Tsurumaru Kuninaga, Ookurikara, Shokudaikiri Mitsutada, and Taikokane Sadamune.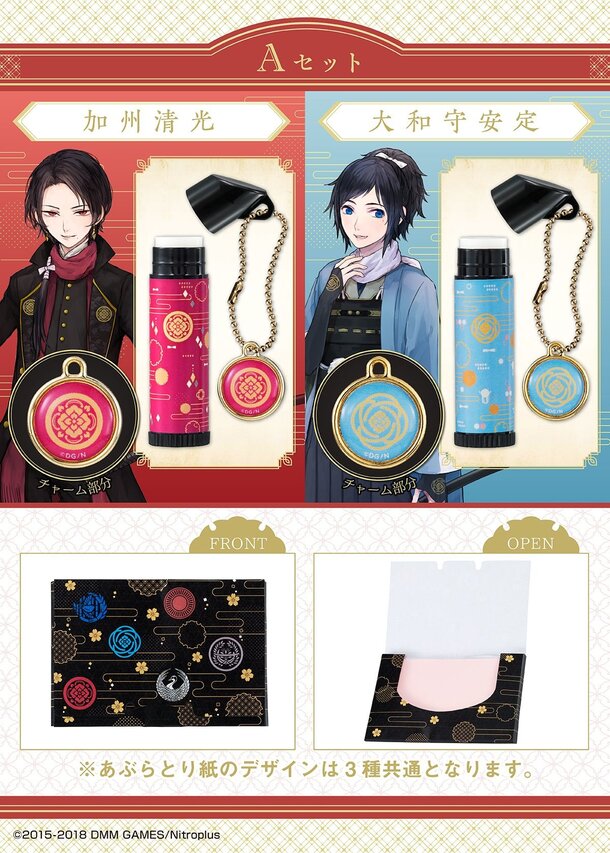 The black container for each lip balm comes wrapped with a label that's personalized with motifs special to each character. A diecast gold charm featuring their respective crests is also included on a ball chain attached to the lid. Ingredients for the balm itself include jojoba oil, olive fruit oil, and squalane.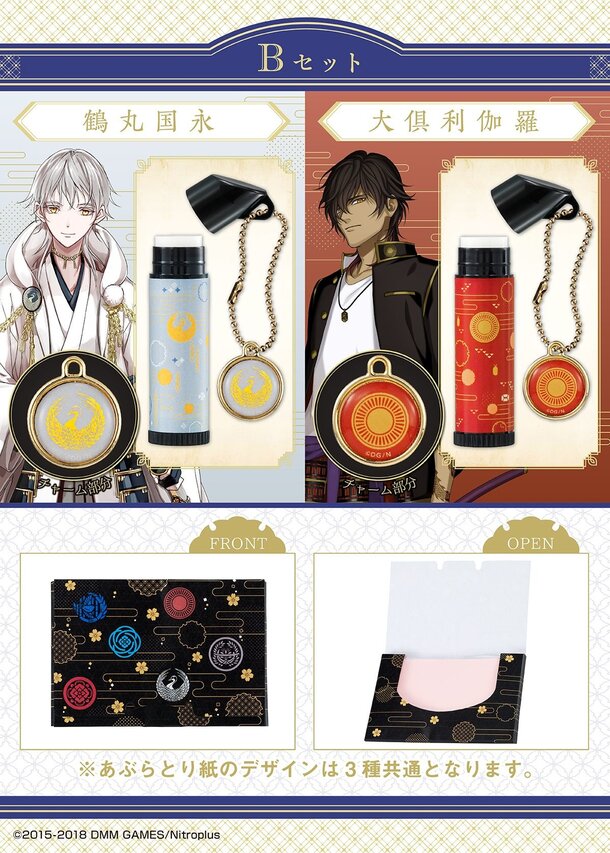 While the lip balms can be purchased separately, they're also available in three different sets that include either Kashuu and Yamatonokami, Tsurumaru and Ookurikara, or Shokudaikiri and Taikogane.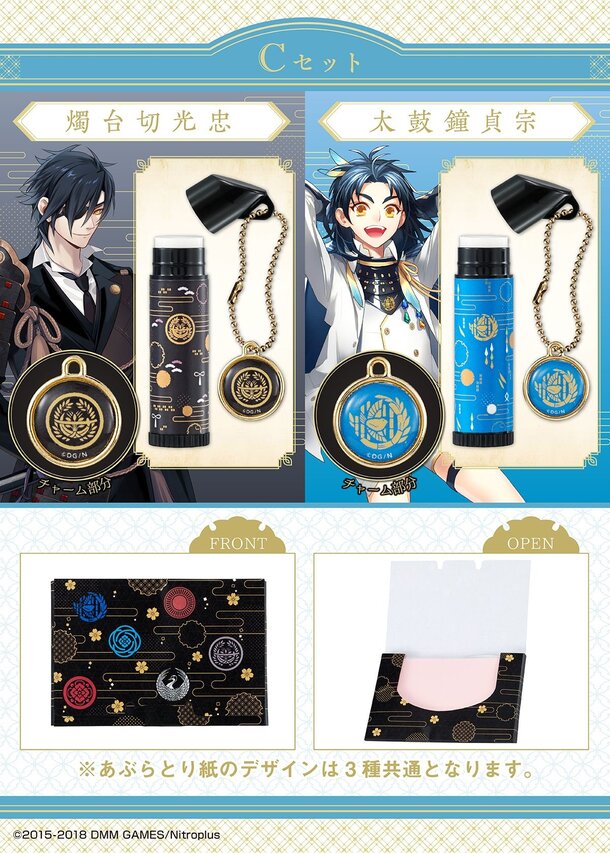 Meanwhile, the facial sheets will be included only in the sets, which will cost 1,998 yen (including tax) each.
Those who just can't wait to be pampered by the Touken Danshi can check out more information at Premium Bandai.
© 2015-2018 DMM GAMES/Nitroplus