Bandai started accepting pre-orders for another item of Sailor Moon-themed makeup on their official webshop, Premium Bandai, on May 30!
One of those is the "Miracle Romance Cosmic Heart Cheek Flat Style" cheek color, a two-toned pink merged blush based on the Cosmic Heart Compact, Usagi's third transformation brooch which was featured in Sailor Moon S.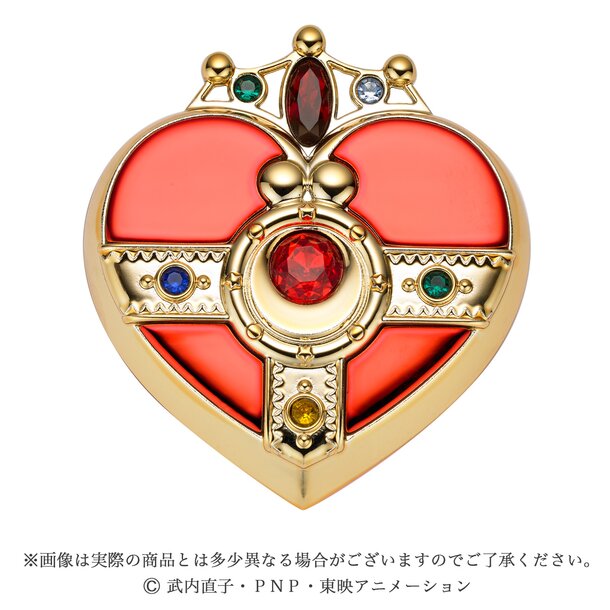 The blush comes in an ornate but handy compact measuring 3" in diameter and 0.9" in thickness, a user and travel friendly size. It uses magnetism instead of a clasp to keep it as faithful to its anime counterpart as possible.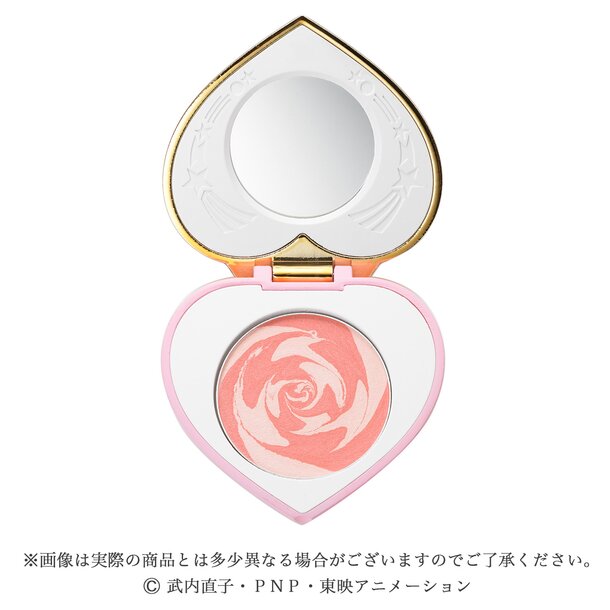 The pale pink powder also includes five valuable ingredients to help your skin stay moisturised throughout the day: Chinese peony root extract, common mallow flower extract, apple fruit extract, ivy leaf and stem extract, and arnica flower extract.
The "Miracle Romance Cheek Brush" (two kinds), which was originally released in December 2016, is also making a return together with the blush. Designed after Sailor Moon's mystical weapons, it comes in two versions, the "Miracle Romance Moon Stick Cheek Brush" and the "Miracle Romance Spiral Heart Moon Rod Cheek Brush". Besides having all the details right, these luxurious brushes also have caps that make them ideal for traveling.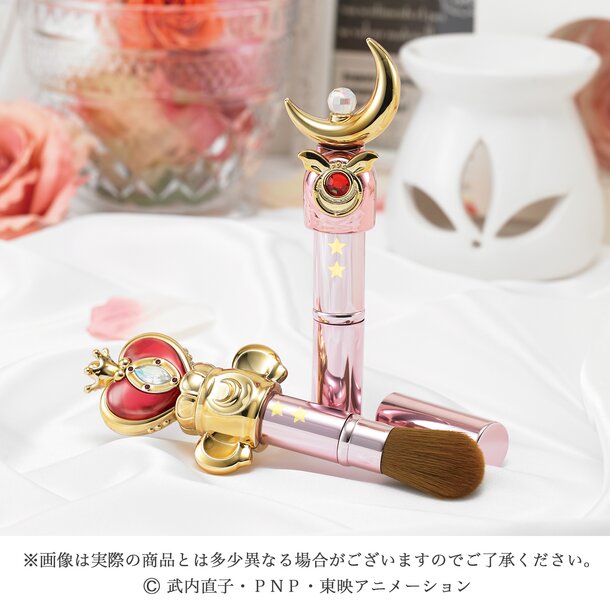 Use them together with the blush to feel even closer to the magical world of Sailor Moon~
(C) Takeuchi Naoko, PNP, Toei Animation
(C) Naoko Takeuchi