Mashima Hiro's fantasy manga Fairy Tail's finally came to an end in this week's edition of Weekly Shonen Jump - but that's not the last we'll be seeing of Natsu and the guild!
The final season of Fairy Tail will air in 2018, having been serialized for 11 amazing years. In 2009 and 2014, the series was adapted into anime with 6 main seasons, as well as a prequel in 2016. Neither Mashima or the rest of the Fairy Tail team have released detailed information on the broadcast, but we can be sure it'll be epic!
To celebrate the ending of the manga, the Jump cover has been illustrated in color with Fairy Tail characters of all sorts from the 11-year adventure. In addition, a print of inside illustration shown below will be gifted to all those who apply!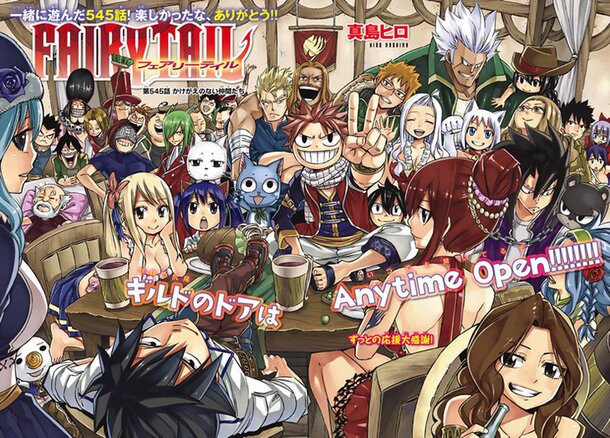 What are your favorite Fairy Tail memories?