Held for the very first time this year, the Animonozukuri Awards are all about recognizing awesome collaborations inspired by anime and manga, as well as celebrating their talented creators. The four main categories are Animation Commercial, Content Collaboration, Original Content, and Craft Design.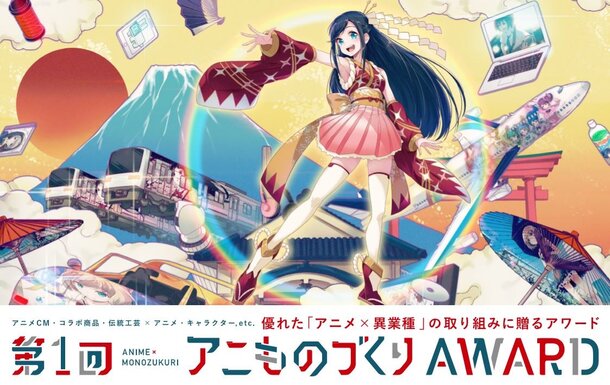 Among its entries was Tokyo Otaku Mode's Evangelion x Full Graphic Kimono, which received the bronze in the Craft Design Category! This massive project was brought to life through the support and backing of fans at Tokyo Otaku Mode Projects. Initially, there were multiple designs inspired by Evangelion 3.0: You Can (Not) Redo for supporters to vote on. These were all created by a number of incredible designers and artisans, fusing traditional Japanese aesthetics and modern popular culture.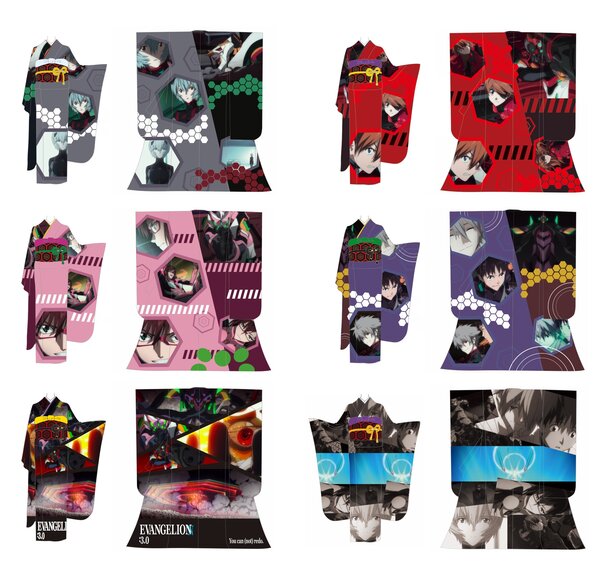 Ultimately, the winning kimono featured the Evangelion units based on their Rebuild of Evangelion designs in scenes from the third film. It manages to combine the beauty of classic furisode style of kimono with the unforgettably dark atmosphere of Evangelion.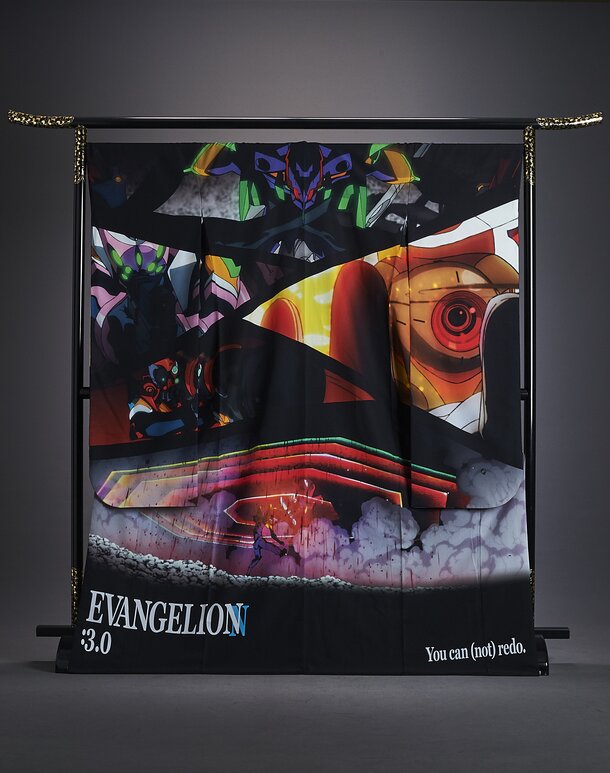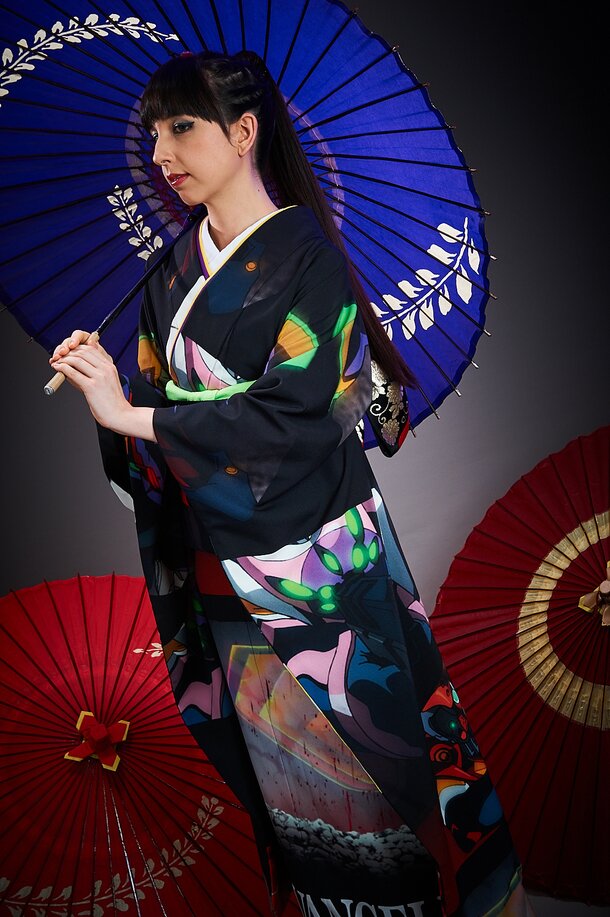 The Anime Monozukuri awards ceremony was hosted by voice actress Kono Marika at the Machi Asobi Vol. 18 event. Take a look below for the full list of prizewinners!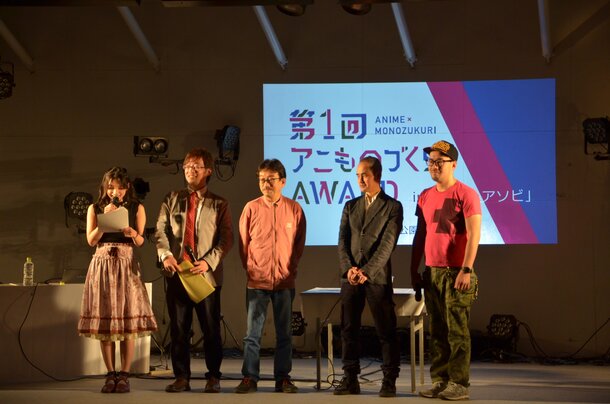 Winners
Grand Prix: "Kono Natsu, Kitto Aeru." Campaign, Suntory Tennensui x Kimi no Na wa. (Suntory Communications)
Animation Commercial
Gold: Suntory Tennensui x Kimi no Na wa. (Suntory Communications)
Silver: Sayo to Kou no Shuppatsu (Val Laboratory Corporation)
Bronze: House Foods Group Commercial "Ouchi de Tabeyou" Series (House Foods Group)
Content Collaboration
Gold: Hokuto no En (Suntory Beer)
Silver: Suntory Tennensui x Kimi no Na wa. (Suntory Communications)
Bronze: Suzu-san Ramune (Nakamoto Honten)
Original Content
Gold: Interactive AI Service Project Samantha Bato Shojo (Sony Music Entertainment, Institute of Language Understanding)
Silver: Fastening Days Anime Short (YKK)
Bronze: Nisshin Cup Noodle "Do Snic Paradise" (Nisshin Food Holdings)
Gold: Ukiyo-e Woodblock - Hatsune Miku Utahime Tokaido Hatsune Mirai (Hobby Stock)
Silver: Tengen Toppa Gurren Lagann Boys' May Festival Dolls Helmet Decoration (Dougu, TakaOtacraft Committee)
Bronze: Evangelion x Full Graphic Kimono (Tokyo Otaku Mode)
Best Production Prize: Studio Colorido
Anime Monozukuri Executive Committee Special Award: Taka no Tsume-dan
Region Creation Prize: Banshu Ima Moe Hiyamugi Noodles (Moriguchi Seifun Seimen)
Here's hoping there'll be heaps more great anime and manga collabs to enjoy at next year's Animonozukuri Awards!