The EVANGELION × Full Graphic Kimono was born from the Tokyo Otaku Mode product development platform TOM Projects, and an event was held to exhibit this limited edition item in late December 2016 at Shinjuku Marui Annex in Tokyo.
The Shinjuku Marui Annex exhibit was held in the event space on the sixth floor, which is lined with anime stores as well as lolita and punk apparel stores.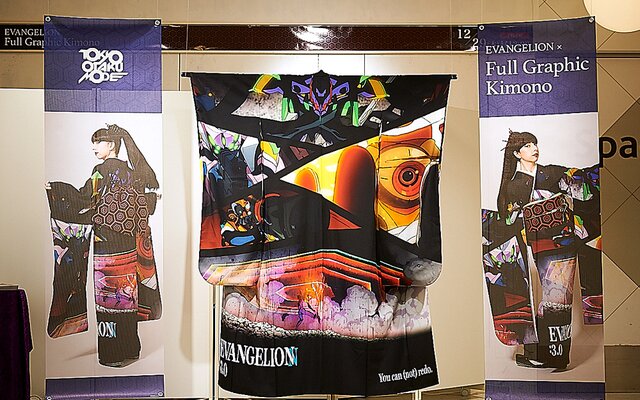 The EVANGELION × Full Graphic Kimono was spread out between two printed banners, giving it a grand presence.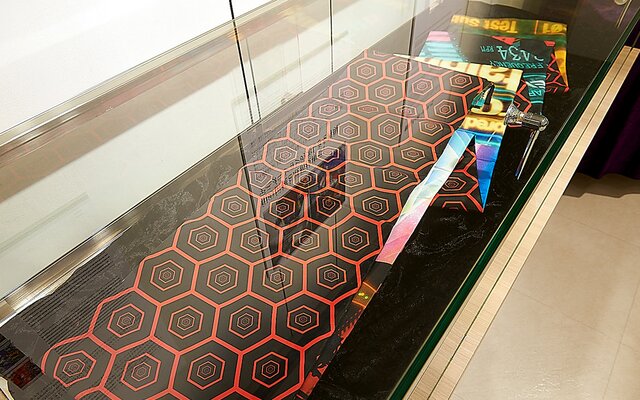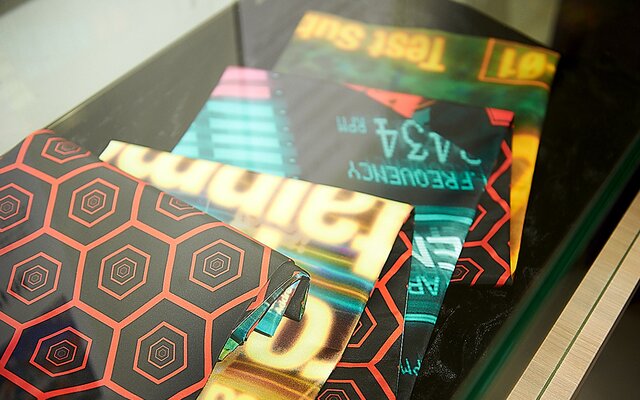 One of the original double-woven obi protected in a case.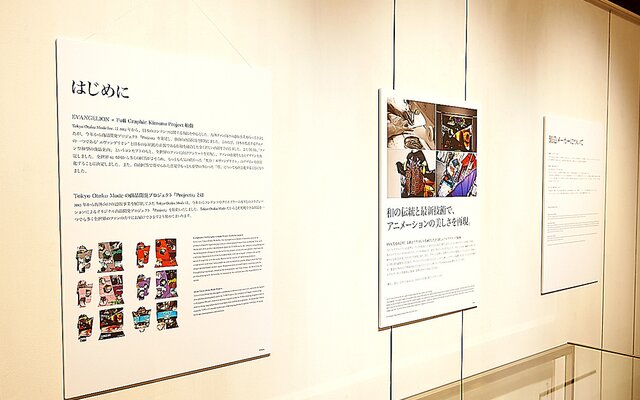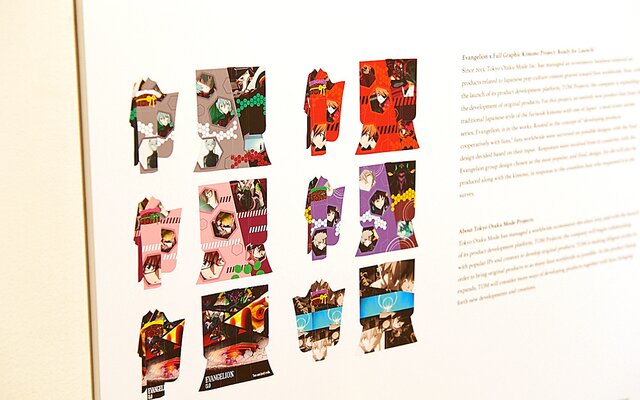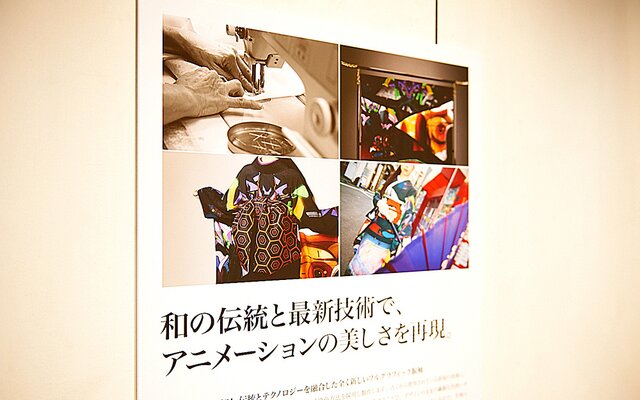 This panel described the items on exhibit, including items created based on results from a fan survey and items meticulously made in Japan.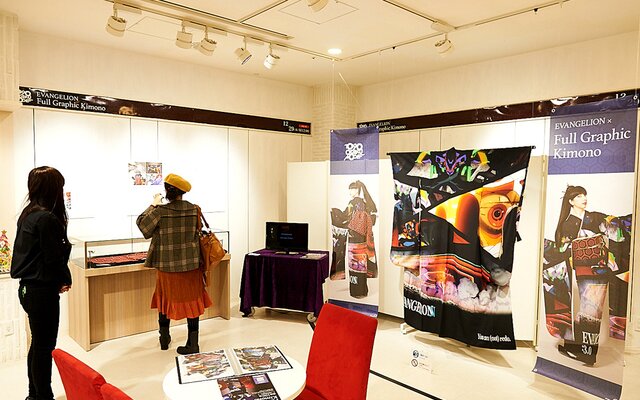 The items were also explained by staff at the event.
Shinjuku Marui Annex features Japanese pop-culture stores including an Otomate Store, Animate Cafe, and more, and countless collaborative shops, cafes, and other events are held there year-round. Also, on the top floor is the Wald 9 cinema known for holding various movie screenings where it's okay to talk, which allow for greater audience participation such as cheers and shouts from fans. If you come to Shinjuku, it's one spot you'll want to stop by.
In addition to being on display at the Shinjuku Marui Annex, the EVANGELION × Full Graphic Kimono was also on display at EVANGELION STORE TOKYO-01 which had a mannequin dressed in the kimono.
This is a Tokyo Otaku Mode original article with photography by Hara T.