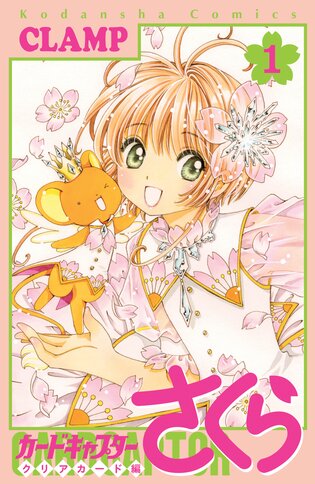 On Dec. 2, Kodansha released the first volume of the new Cardcaptor Sakura manga subtitled Clear Card Arc! It retails for 429 yen (plus tax), but it's also available as a special version with a deluxe mangaka set for 2,280 yen (plus tax).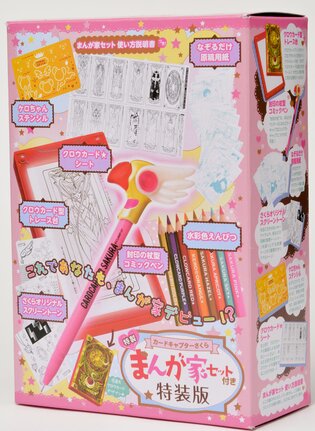 The sequel everyone has been waiting for has finally been Released! Sakura, the legendary magical girl who charmed the whole world makes her return, as do the Clow Cards.
The story of Sakura Kinomoto, a fourth-grade elementary school student capturing magical cards in her free time, became instantly popular worldwide among all ages and genders after it started serialization in Nakayoshi in 1996. The first chapter of the new story Cardcaptor Sakura: Clear Card Arc was published in the July issue of Nakayoshi and was sold out in the blink of an eye. And now, the much-expected first volume was released on Dec. 2.
Story
It's April - the cherry blossoms are in full bloom and Sakura is just starting her first year of junior high school. She is finally reunited with Syaoran, who will be attending the same school. However, their bliss is interrupted when Sakura wakes up from a strange dream only to find all the cards have turned transparent. Guided by the Key and the Clear Cards, Sakura sets off on a new adventure!
Cardcaptor Sakura Deluxe Mangaka Set
Released on the same day as the first volume, the Deluxe Mangaka Set is the "Sakura" version of Nakayoshi's popular appendix. It comes with a total of seven items, including a set of beautiful watercolor pencils, a Clow Card-shaped tracing pad, and a Sealing Wand comic pen for designing your own deck!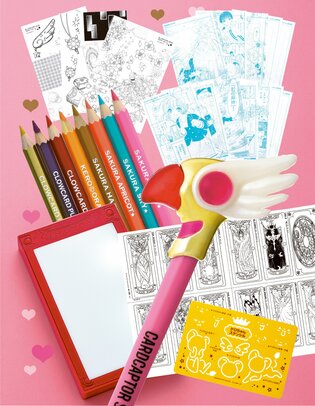 ★ Clow Card-shaped Tracing Pad
★ Sealing Wand Comic Pen
★ Manuscript Paper for Tracing
★ Sakura's Vivid Watercolor Pencils
★ Sakura's Original Screentone
★ Kero-chan Stencils
★ Clow Card Sheet
This special edition is perfect for drawing your very own Clow Cards, which not only make for great Christmas presents but can also be entered in the upcoming illustration contest on Twitter and Instagram.
Furthermore, you can also look forward to the anime adaptation set to air from January 2018 on NHK. Cardcaptor Sakura is finally set in motion once again!
©CLAMP, ShigatsuTsuitachi Co. Ltd. / Kodansha Ltd.