The Cardcaptor Sakura Fair will last from Oct. 29 through Nov. 11 and will be held at seven Kiddy Land locations including the eastern flagship store Kiddy Land Harajuku and the western flagship store Kiddy Land Osaka Umeda. 2016 marks the 20th anniversary since the original release of Cardcaptor Sakura! A huge number of goods based on this legendary and eternally loved magical girl series will be available at the fair. Kero-chan, the guardian of the Clow Cards, will also be paying a visit to the Harajuku shop on Oct. 29!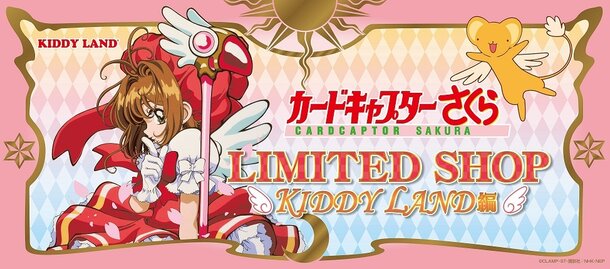 Cardcaptor Sakura was serialized in Kodansha's Nakayoshi from the June 1996 issue through the Aug. 2000 issue and had more than 15 million volumes printed. The anime was broadcasted on NHK from 1998 through 2000 and was a huge hit with a massive number of related goods sold.
This June marked the 20th anniversary since its release, and the Clear Card Arc began in the July issue of Nakayoshi, its first appearance in the magazine in 16 years. The Clow Card Arc anime adaptation was also rebroadcast in April on NHK BS Premium.
This magical girl series is popular among girls and women alike, and Kiddy Land has prepared a special area especially for adult women. It will offer advance sales of new merchandise, as well as rare Cardcaptor Sakura bonuses.
Kiddy Land will continue to share dream-filled and moving worlds and provide seasonal shopping spots where visitors can enjoy themselves. Check out the event page for more details.
★Purchase Bonus★
■ Beginning on Oct. 29, visitors who spend 1,500 yen (tax included) or more on Cardcaptor Sakura-related goods will receive a sticker (not for sale; only available while supplies last) only available at Kiddy Land as a present.
Locations
Harajuku Shop, Osaka Umeda Shop, Shin-Koshigaya Shop, Fukuoka Parco Shop, Kichijoji Shop, Wakayama Shop, Kami-Otai Shop
★Kero-chan Appearing at Harajuku Shop!
■ Kero-chan is paying a visit to the Harajuku shop on Oct. 29.
There will be two photo sessions with Kero-chan: the first at 1 pm and the second at 3 pm.
*Each session will be for the first 20 visitors only.*
*This will only be at the Harajuku shop.*
*For details, please see the official Kiddy Land site.*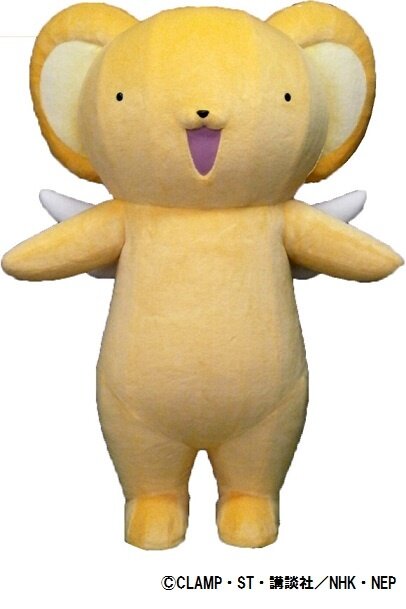 ★Early Sale of New Products★
・Sealing Wand Ring: 1,800 yen plus tax
・Star Wand Ring: 1,800 yen plus tax
・Bracelet: 2,500 yen plus tax
・Hair Clip Set (2 types: Clow Card Set / Sakura Card Set): 1,200 yen each plus tax
・Popcorn: 600 yen plus tax
・Square Button Badge Collection: 400 yen each (12 types; blind boxed) plus tax
・Acrylic Stick Keychains: 500 yen each (Pink/Green/White/Blue) plus tax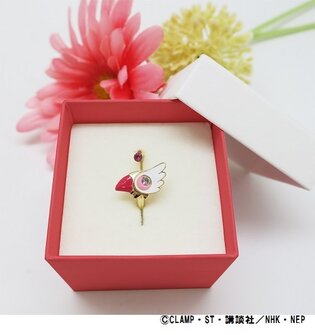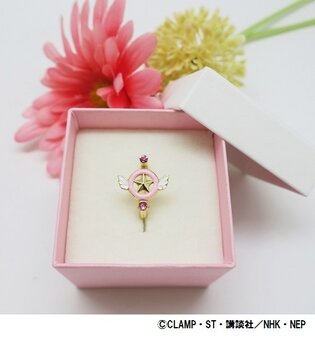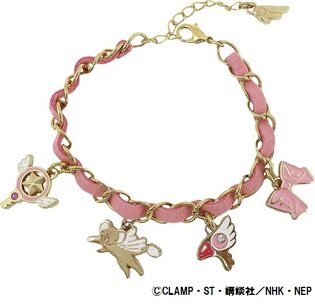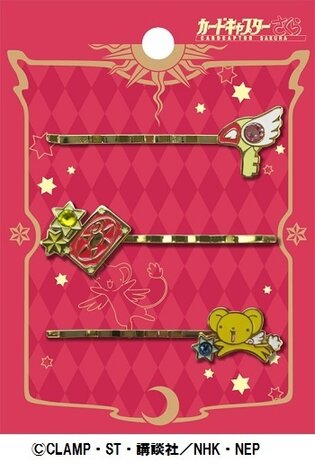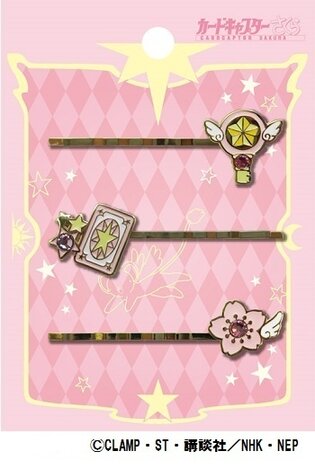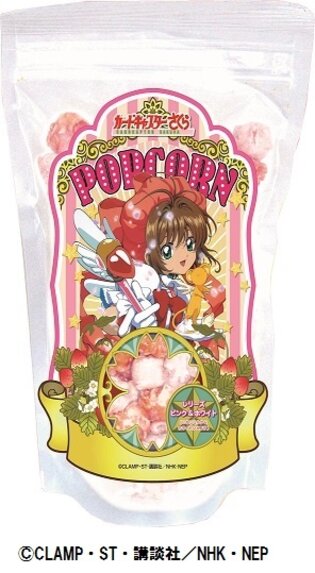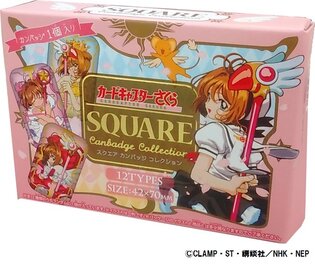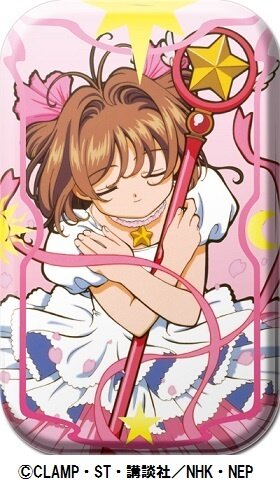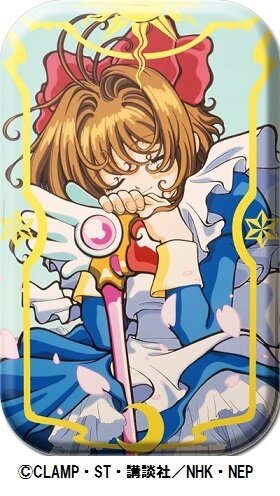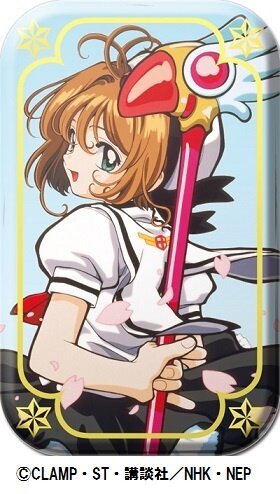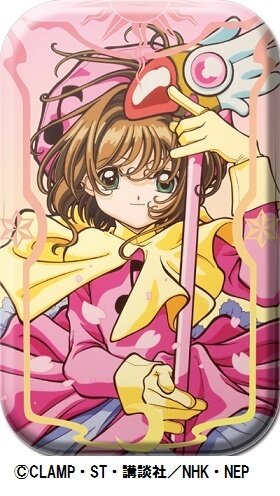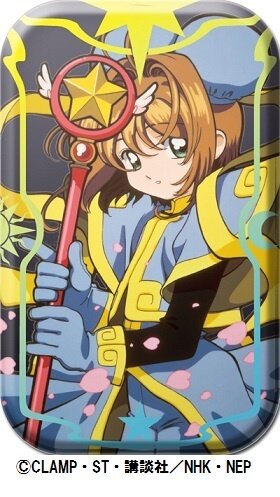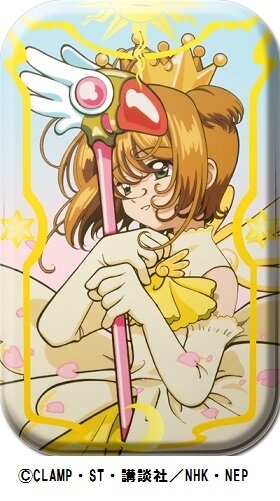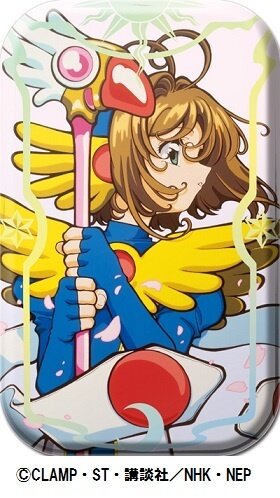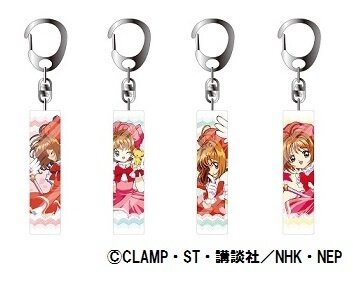 ©CLAMP, ST, Kodansha Ltd. / NHK, NEP