The 12th Annual Animé Los Angeles took place in Ontario, California. This year marked the first time ALA held its festivities in the Ontario Convention Center. The event's new, spacious venue was warmly received with its largest attendance ever - over 8,000 otaku spent the weekend enjoying anime, cosplay, and gaming - with the occasional hotel party and rave thrown in the mix.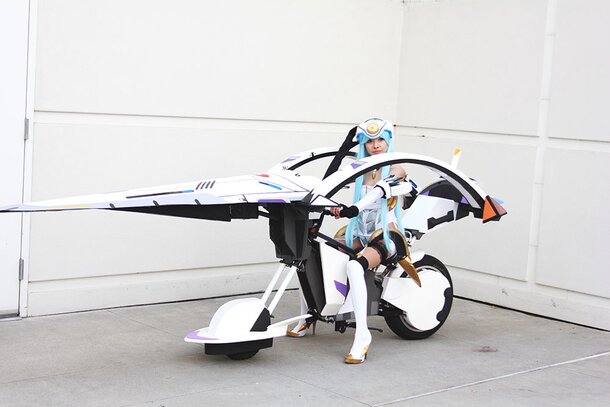 Tokyo Otaku Mode hosted a contest at the convention's official One Punch Man Cosplay Gathering. Several powerful super heroes like Genos, Saitama, and even Puri-Puri-Prisoner donned their best poses for fan photography, as seen in this photo gallery.
But to be the top hero of TOM's competition, each participant had to give their mightiest "One Punch" scream à la the opening theme song from the recent popular anime series. Meanwhile, the second competition had participants give their most creative response to being "hit" with one punch from Saitama himself. Winners received certificates entitling them to a One Punch Man art book and a pre-order Saitama Nendoroid, both found on the TOM Premium Shop! OPM organizer, OkameinKos, chimed, "TOM's contests were very entertaining! I especially loved the punching competition; everyone was super creative, and the ultimate winners were hilarious."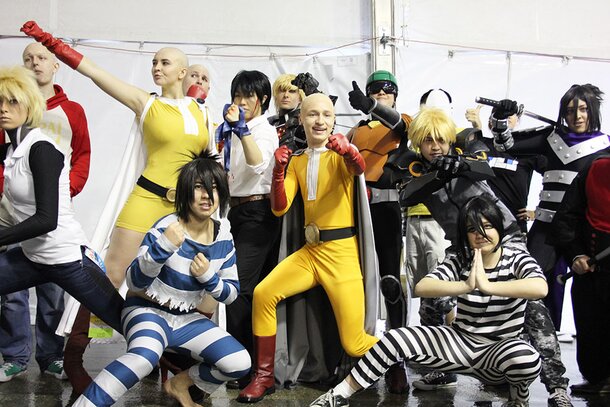 OkameinKos's co-host, Saite Cos, was also very satisfied with the S-Class hero rank their gathering received that day: "I thought we had a really great turnout. Everyone had amazing cosplays, and it was awesome to see them so hyped about the contests and prizes!"
This year's ALA, like last year's, was challenged with inclement weather. When asked if the rain had a negative impact on the OPM gathering, OkameinKos replied, "Not at all, it didn't seem to phase anyone. We were all having a great time, anyways, regardless of how the weather was."
Besides, their capes could wave epically in the powerful winds!
This is a Tokyo Otaku Mode original article written by Sean Cardeno with photos by Sachiko Kanai and Yutaka Takahashi.