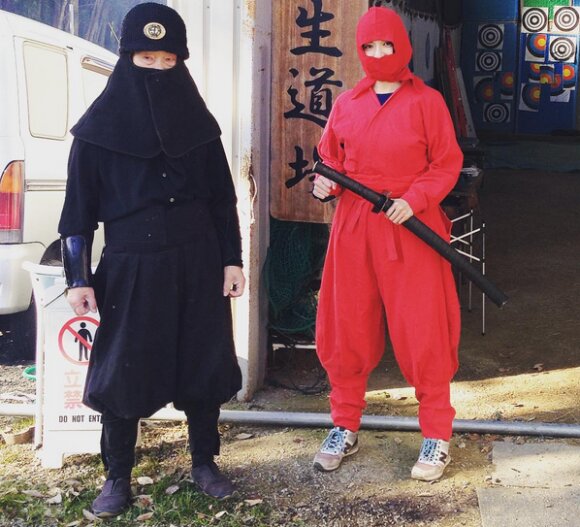 There's no sexy-no-jutsu training here.
The life of a ninja has to be pretty sweet. You get to sneak around on rooftops in the night, go on top secret missions, throw shuriken at bad guys, and, if Naruto is to be believed, you can even summon huge animals to fight for you and defeat people with the power of friendship.
Yeah, that'd be fun. Too bad it's impossible to actually, become a ninja, right?
Wrong! If you want to be a ninja, all you have to do is go to the Ninja Academy in Nara Prefecture.
▼ There's also shaved ice for sale! (Parking at the rear.)