The Wonder 500™ Project Management Office launched The Wonder 500™ campaign in New York to showcase unique Japanese products that are unfamiliar outside of the country.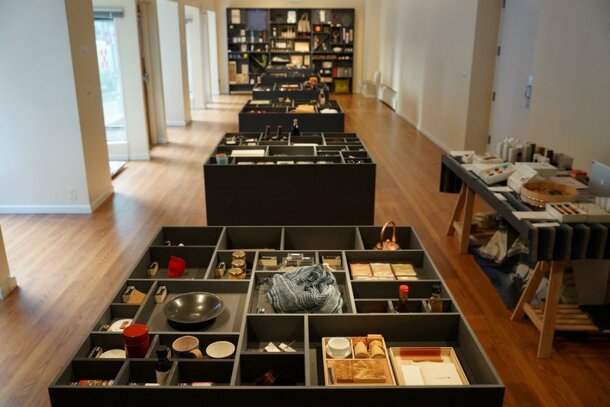 Comprising 500 products from all 47 Japanese prefectures, selected by 30 of Japan's top expert producers, each of these items embodies the craftsmanship and superior design that Japanese products are renowned for. The Wonder 500™ exhibition ran from Jan. 28 until Feb. 9, 2016, at the Exhibition Hall at 4 West 43rd Street in New York City.
The Wonder 500™ exhibition took place from 11 a.m. until 7 p.m. daily, with admission free to the public. The exhibit was designed by New York-based design firm Crème and Jun Aizaki.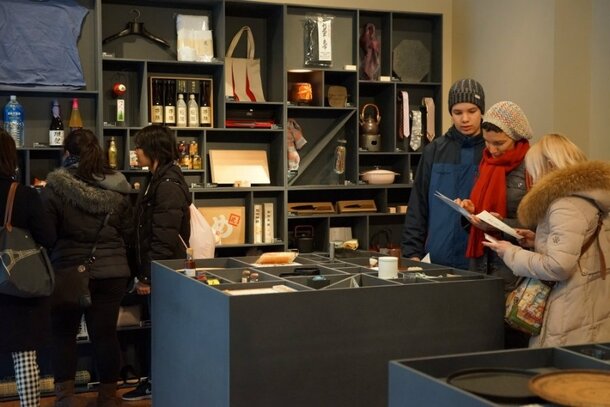 Japanese design embodies both simplicity and practical innovation, providing an emotional allure fused together with fine craftsmanship. Through these 500 specially crafted and creative items, The Wonder 500™ campaign hopes to communicate the warmth and ingenuity of Japanese invention.
The 500 products fall broadly into several industries including food, manufacturing, accessories and fashion, home décor, furniture design, and tourism. They range from items such as specially hand-crafted lacquered chopsticks, hand-blown glass cups, denim, couture bags, condiments such as seasoning and sauces, and much more. Each and every one of the 500 items expresses the values embodied by Japanese society since ancient times, such as innovative craftsmanship, cutting-edge concepts and quality design.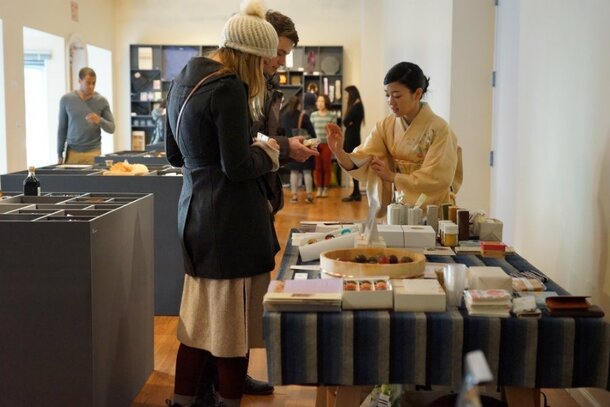 The Wonder 500™ was exhibited at Paris Design Week in September 2015, while a selection of The Wonder 500™ products is on display at Monocle magazine's Monocle Shops in London, Tokyo, New York, Hong Kong, Toronto and Singapore to the end of March 2016.
Crème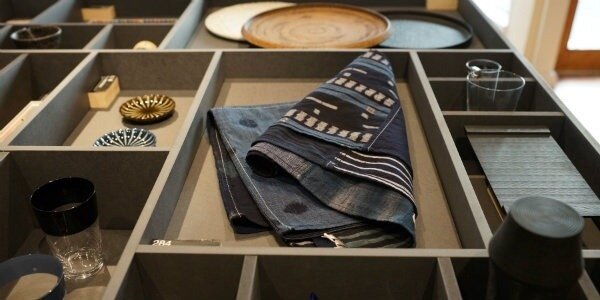 cremedesign.com
Design Concept
Crème's inspiration for The Wonder 500™ exhibition display is the Japanese bento box. Each compartment is measured and designed to fit the specific item it's showcasing, highlighting the craftsmanship of each product. The display divisions consist of mostly straight angles with a few diagonals that break the grid. These divisions allow for a large quantity of items to be contained, while still highlighting the quality of each product.
The Black MDF material is an unexpected choice that incorporates an element of mystery, which invites the viewer to approach the displays and take a closer look at the details. After the exhibition, the displays are to be repurposed as a shelving system unit.
Thoughts About The Wonder 500™ Project
We enjoyed designing the displays for The Wonder 500™ New York exhibit, and were pleased to take part in a project that showcases the best of Japan's manufacturing goods. The fact that the exhibit took place in New York City was a great opportunity to showcase products that might have not been easily accessible to the general public. Each item in the exhibition is carefully curated and demonstrates a synergy of Japanese tradition and contemporary design.