Tokyo Otaku Mode is teaming up with dark fantasy Tokyo Ghoul:re for a series of collaborative T-shirts!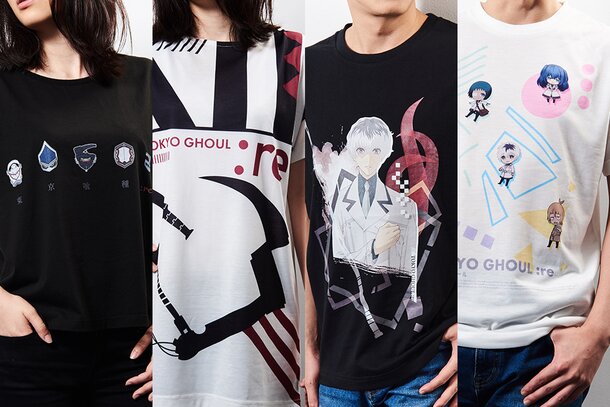 Featuring key characters and motifs in a variety of styles, there are four designs to choose from. They are currently available for preorder within Japan at TOM Projects until Nov. 30 ahead of a Dec. 2018 release. Around the end of November, fans can also drop in at WEGO's physical locations or order at its online shops, WEGO Web Store or WEGO ZOZOTOWN.
The first design is a men's T-shirt that stars chibi versions of Haise Sasaki and the rest of the Quinx Squad with cute pastel shapes.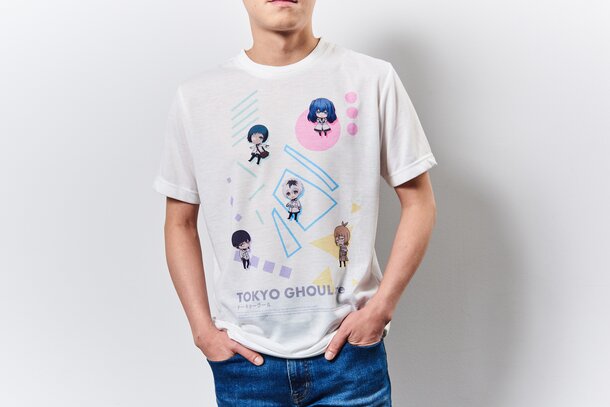 Up next and making a drastic contrast is a serious-looking Sasaki Haise on the front of another men's T-shirt.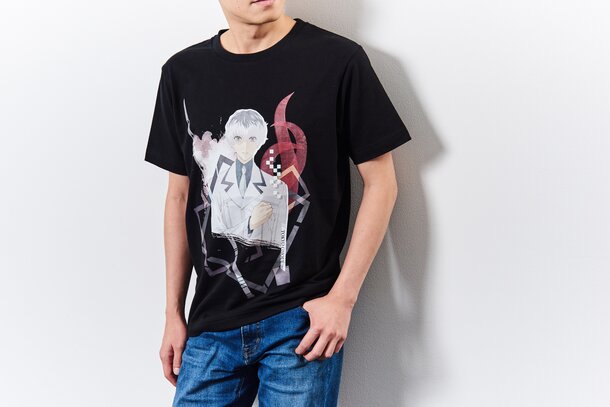 This ladies T-shirt is all about Suzuya Juzou of the Commission of Counter Ghoul. In addition to his Quinques 13's Jason and Scorpion 1/56, his trademark XIII and body stitches are represented in an elegant design. Don't forget to look out for the chibi illustration on the nape of the neck too!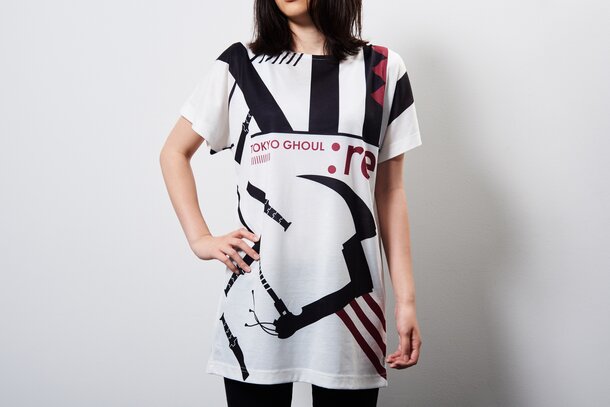 Last is another ladies T-shirt that features masks of Sasaki Haise and the rest of the Quinx Squad members, making for a simple yet memorable design.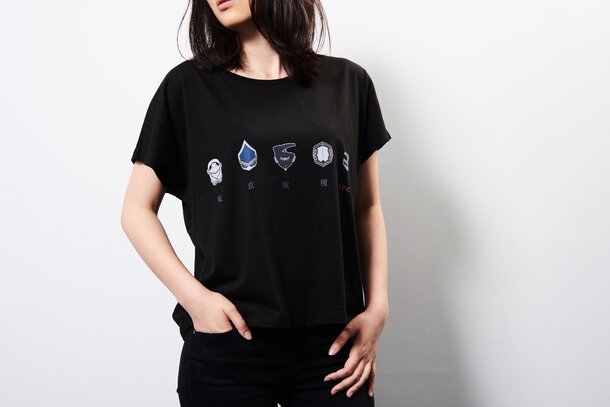 Each shirt retails for 2980 yen (tax, shipping and handling not included). The two mens T-shirts are available in S, M, and L sizes, while the ladies T-shirts come in free size.