Reservations are now open for a 4-way bag based on the vertical maneuvering equipment from Attack on Titan! Created by product development project Attack on Your Wallet Corps, a collaboration between Tokyo Otaku Mode and the AoT official fansite Mingeki, the bag is available for pre-order worldwide at TOM Projects.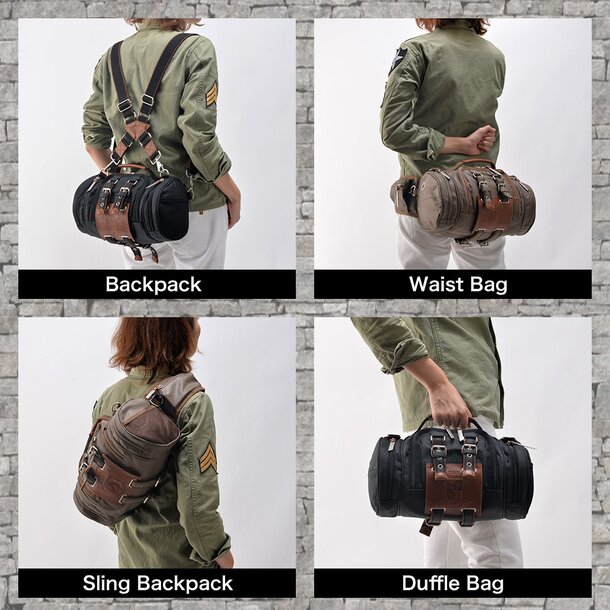 The bag comes in two colors, black and khaki, and you can wear it in four different ways with the included belts depending on your preference: Waist bag, backpack, sling backpack, and duffle bag, making it ideal for all kinds of situations from everyday use to outdoor activities.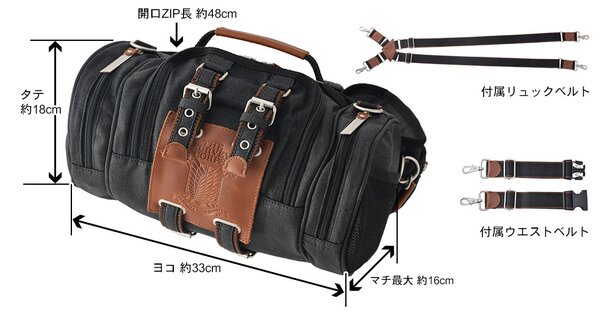 Made of sturdy waxed cotton twill, it highlights a genuine leather panel stamped with the Survey Corps crest.

If you get the Military Crest Set, you get three leather panels instead of one, featuring the Survey Corps, the Garrison, and the Military Police Brigade crests.

Not only does it take its thoughtful design from the series, but also its practicality as it comes with a multitude of pockets. For starters, there's a zip pocket on the backside to give you easy access to your most used items.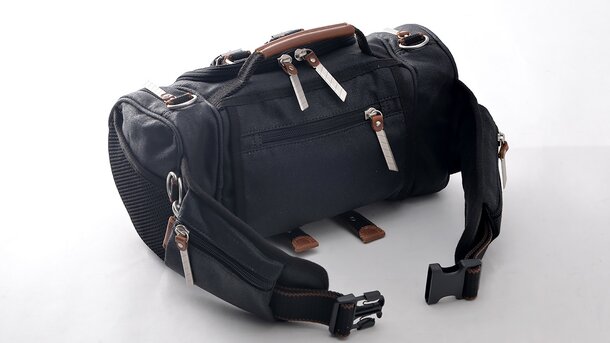 You'll find a mesh pocket on one side, and a zipper pocket with a hole to thread your earphones through on the other.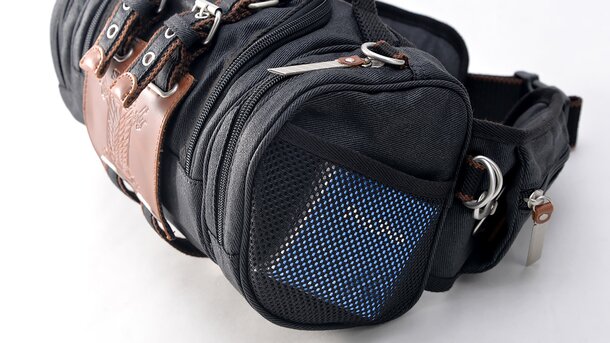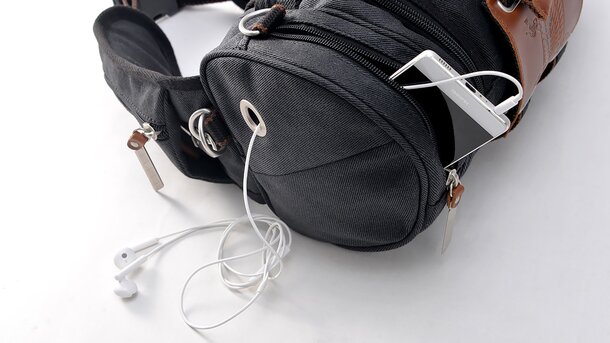 There are even pockets on the belt wings for smaller items!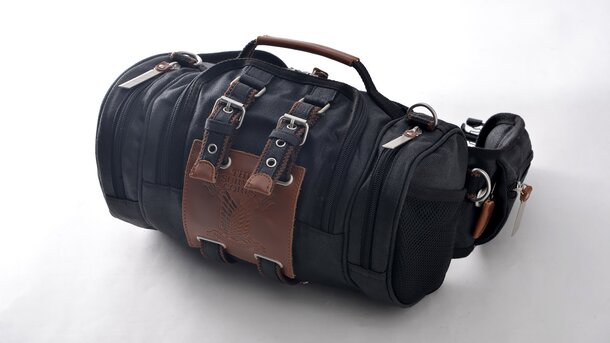 The zipper pulls are little ultrahard steel blades in case you happen to run into Titans along the way.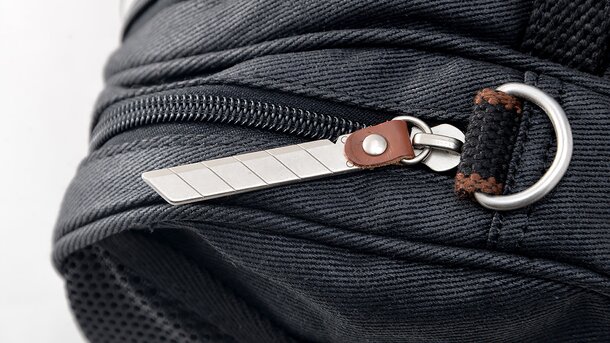 It's roomier than it looks, too: It can comfortably house your most essential items such as a 500 ml water bottle or A5 notes.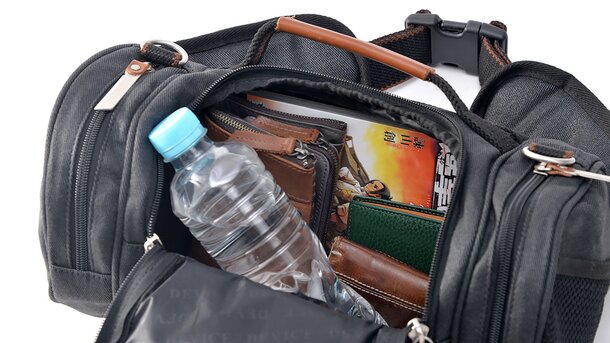 The normal version costs 12,584 yen and the Military Crest Set 14,744 yen, both including shipping. Delivery is scheduled for next February. Order yours here and get closer to the world of Attack on Titan!