Sword Art Online's collaboration with Tokyo Otaku Mode has finally come to fruition! The limited edition weapon-based computer glasses are available for pre-order on the TOM Projects page.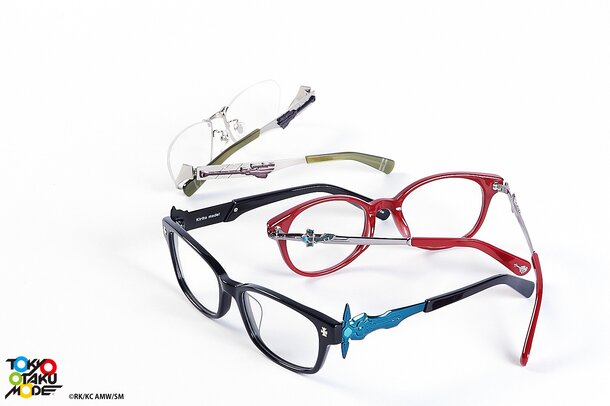 Rather than just taking a character's color, these glasses incorporate their favorite weapons as well as motifs from their respective outfits. They come in Kirito, Asuna, and Sinon models.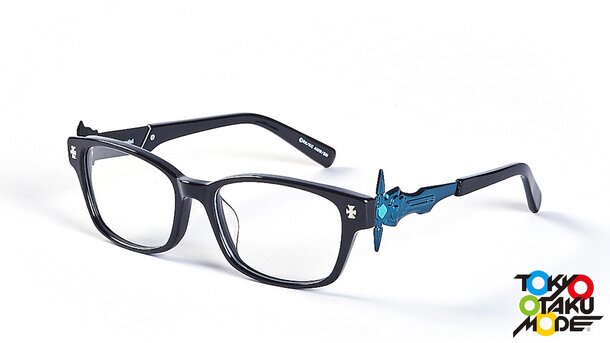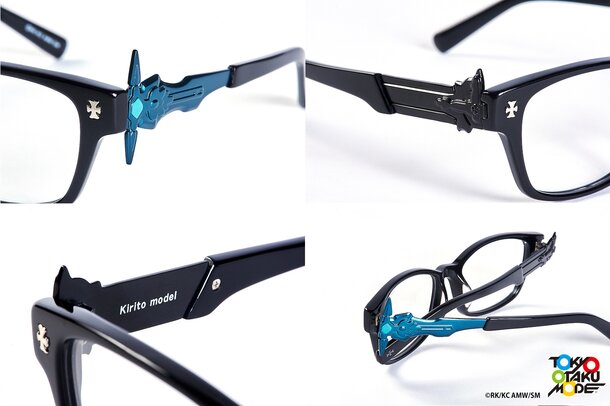 Kirito's model sports an asymmetric design mimicking Kirito's unique Dual Blades style with the Elucidator and the Dark Repulser, the aqua of the latter gleaming against the black of the stylish Wellington frame. Its weight has been balanced out so that the asymmetry doesn't affect comfort. The glasses also feature the cross motif from Kirito's Black Knight outfit on the end pieces in silver as well as the right temple tip to bring it even closer to Kirito's image.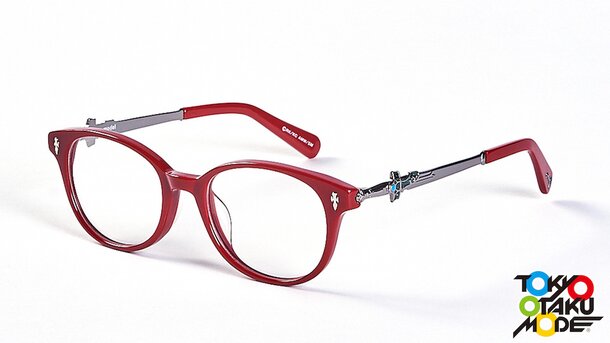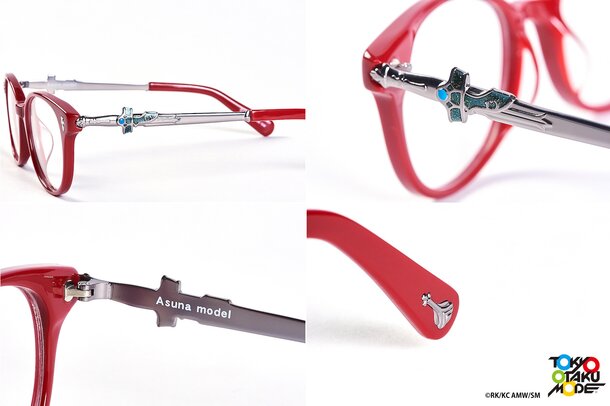 Asuna's model is based on Lambent Light, the rapier forged by Lisbeth that earned her the nickname "The Flash" and stayed by her side along the Aincrad Arc. This piece captures Lambent Light's graceful elegance, complete with its luminous teal hand guard topped with a jewel, creating the illusion of the rapier and its scabbard, which is represented in the blood red of the rounded Boslington frame. It also features the cross motifs from her Knights of the Blood guid outfit on the end pieces in silver to match with the Kirito model.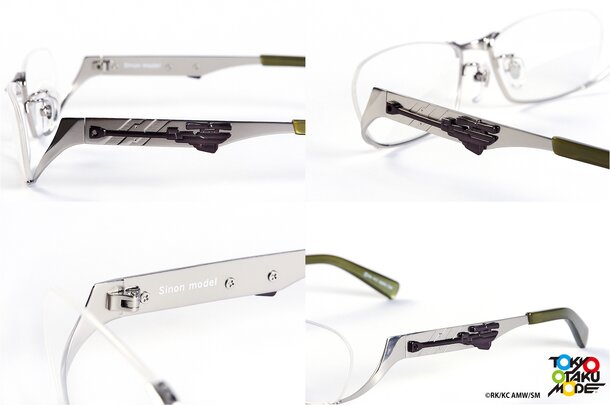 Sinon's under-rim glasses might look more understated from the front compared to the previous two, but once you look at it from the side, you'll see that's not the case at all! The rims form an elegant curve leading into laser-engraved temples, where Shino always has her trusty sniper Hecate II ready, ending in khaki temple tips. The color theme was based on Sinon's outfit in the Phantom Bullet Arc, a neutral scheme that suits most outfits.
Each of the glasses come with a case matching the character's theme (black for Kirito, red for Asuna, and vivid blue after Sinon's hair) as well as a cleaning cloth featuring the character's silhouette. These will be revealed at a later date.
The glasses are available both individually (17,100 yen including shipping and tax) or in a set (49,500 yen including shipping and tax), and the best thing is, they ship worldwide! Reserve yours here~