Every tiny detail has been captured and transformed in true Nendoroid style, right down to Merlin's distinctive hairstyle.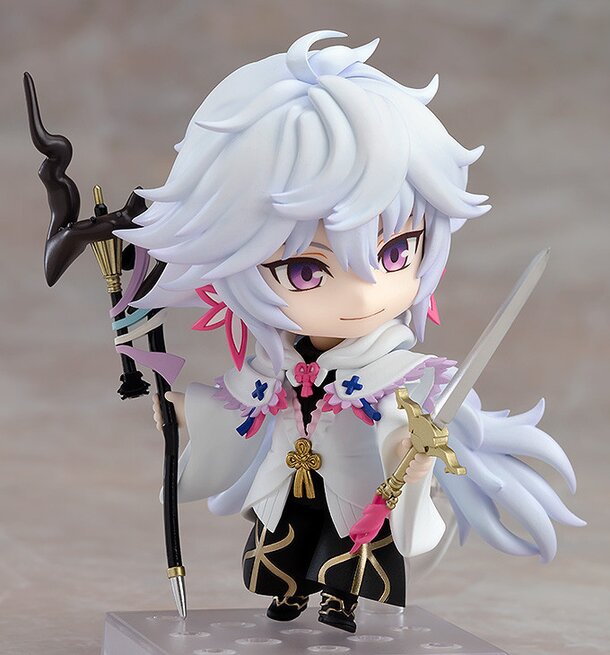 He also comes with both his sword and staff, which can be wielded separately or together as well as two interchangeable face plates! Here he is looking wise with his regular half smile, and also talking about the King.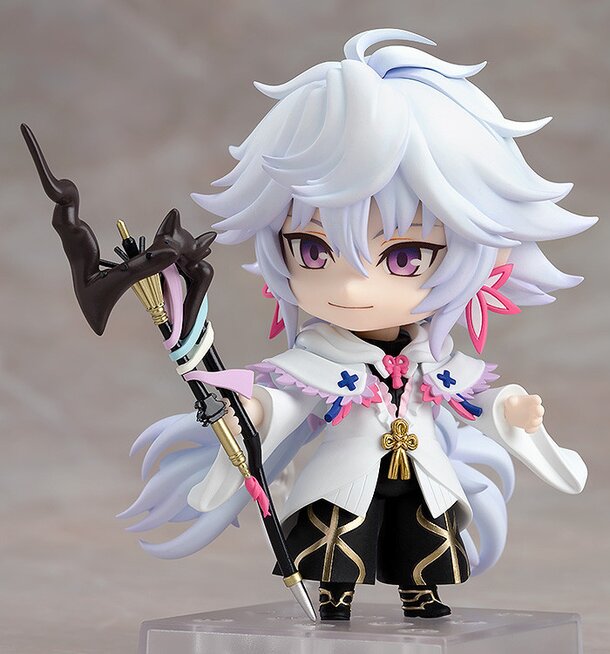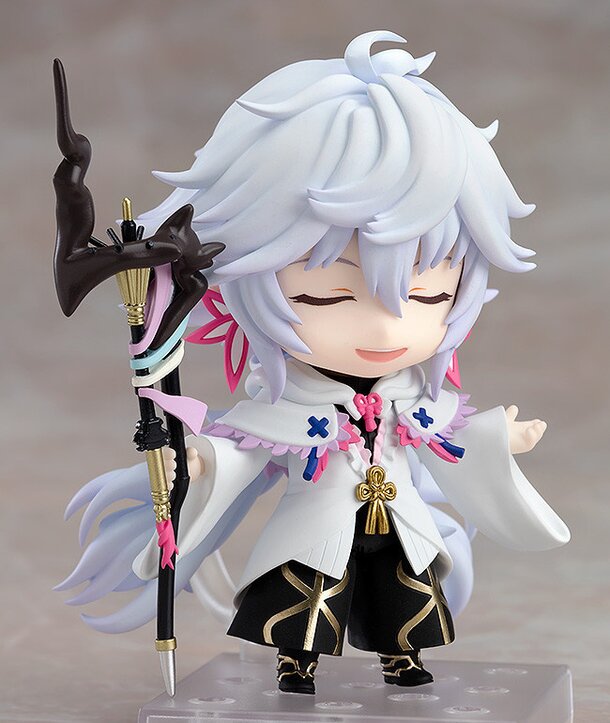 For even more posing possibilities, Caster/Merlin also comes in a "Magus of Flowers" version, which also includes additional parts like the "Hero Creation" technique, flower parts to place around his feet as well as Excalibur: The Sword of Promised Victory.