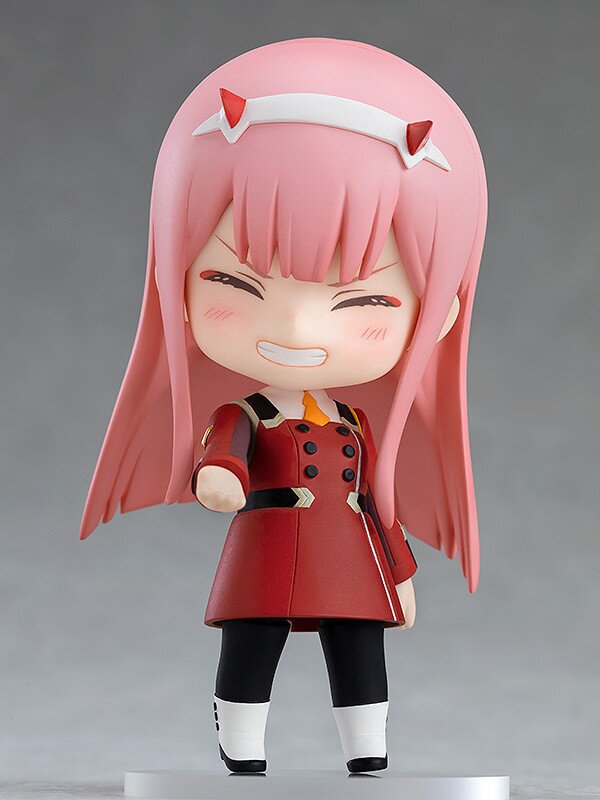 Her new ultra adorable, chibi appearance suits her dynamic and playful personality perfectly! Though scaled down to size, her pilot uniform retains the clean and elite look that signifies her rank. For fans who want her to garner the utmost respect, she also comes equipped with detachable versions of her formal hat and jacket.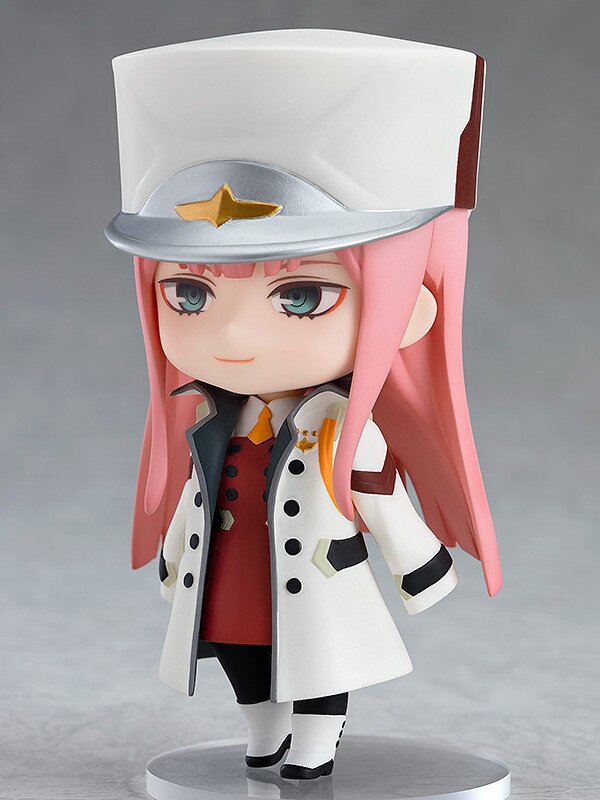 Undeniably complex, Zero Two comes with three fitting expressions: a broad grin, a relaxed smile, and an aloof glance. They set the foundation for all sorts of eye-catching displays, especially when paired with her other optional accessories! A lime green lollipop, bare lollipop stick, and honey-soaked bacon will let you recreate memorable scenes from the series.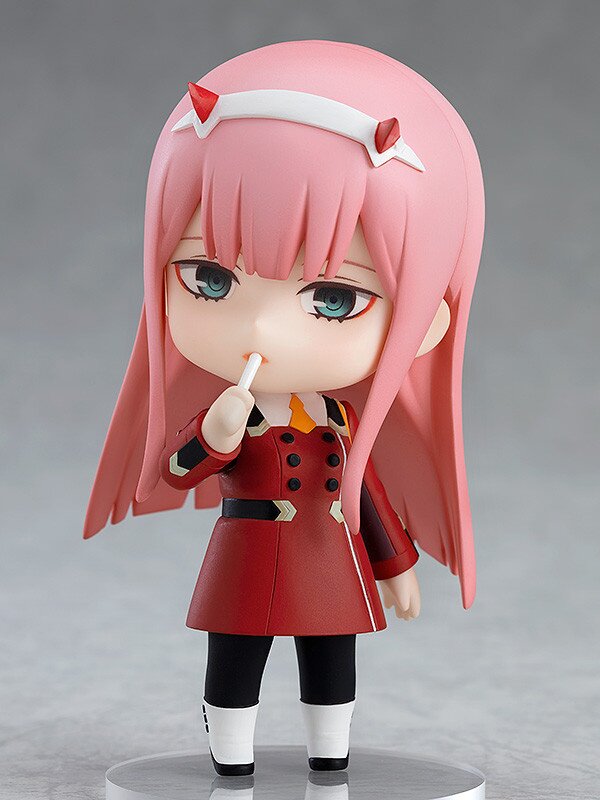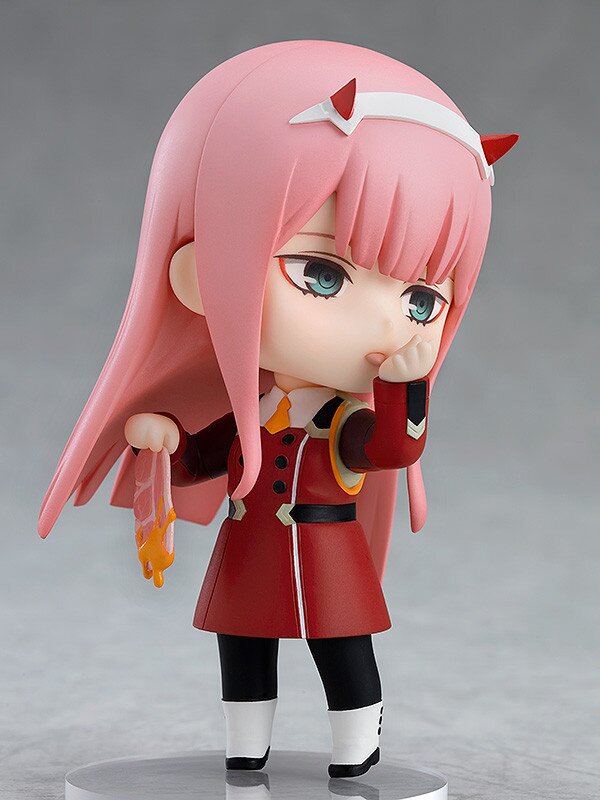 Nendoroid Zero is scheduled to drop in sometime in Dec. 2018. If you're brave enough to try your hand at being her next partner, be sure to preorder her at Tokyo Otaku Mode.