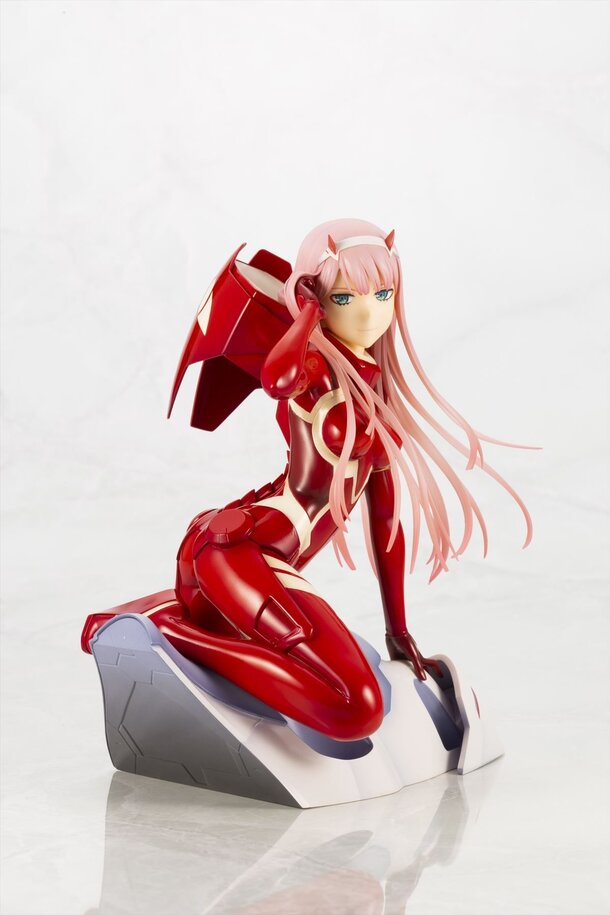 Zero Two, pilot of Strelizia and partner of Hiro, is dressed in her skintight red pilot's outfit. The highly detailed sculpt recreates all the tiny details and connectors plus the suit's arcing white highlights.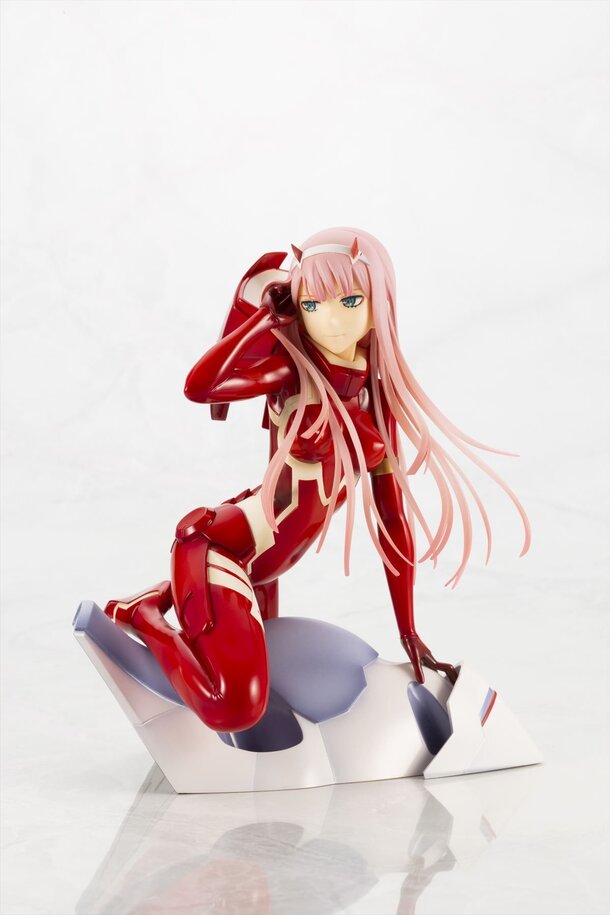 Climbing into the cockpit, Zero Two has her helmet slung over her shoulder. The helmet also features the distinctive white eye-like design.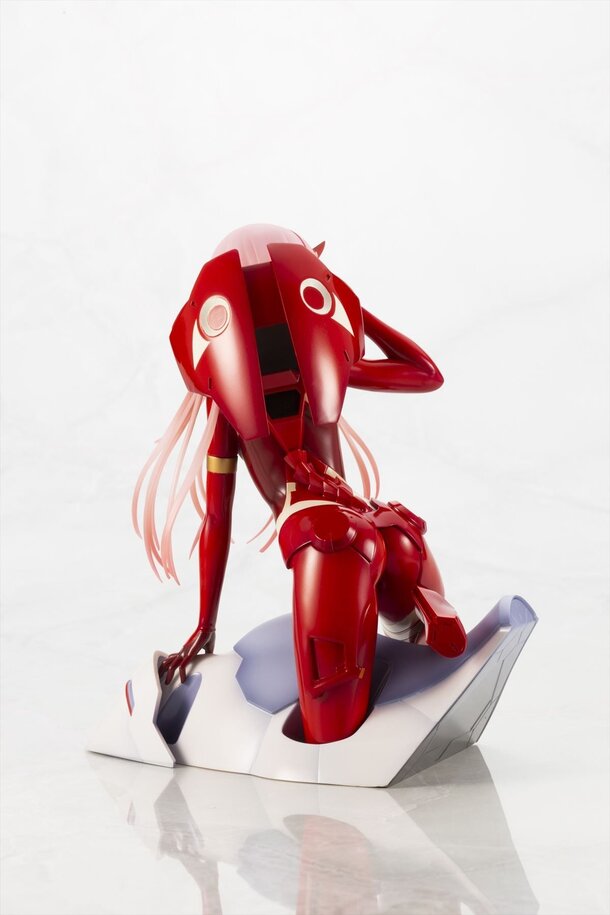 Zero Two's stoic expression, long pink hair and devil-like horns are replicated to perfection. You can also make out the tiny creases on her suit as she twists to hold on to her helmet.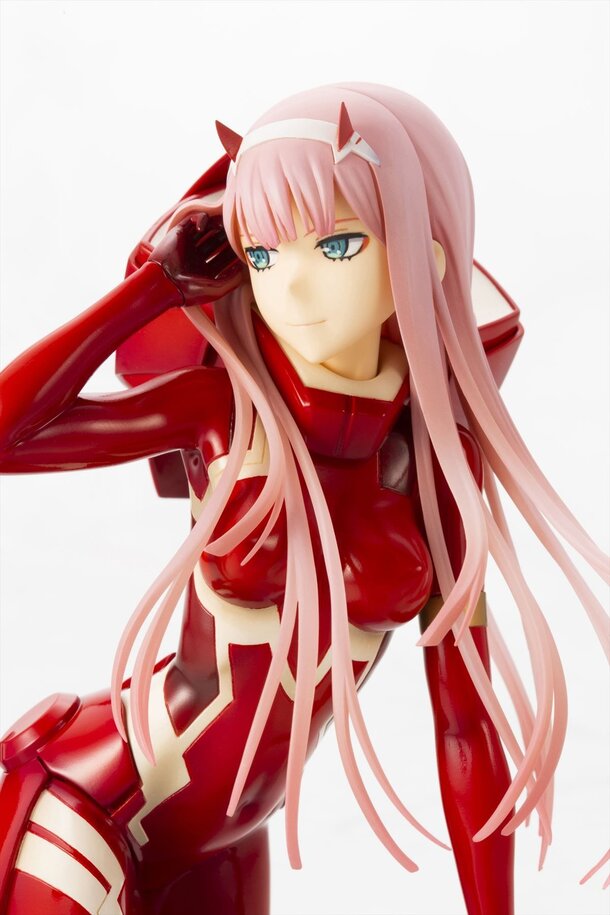 You can even see the inside of the helmet as she prepares to swing it up onto her head as her hair flutters away behind her.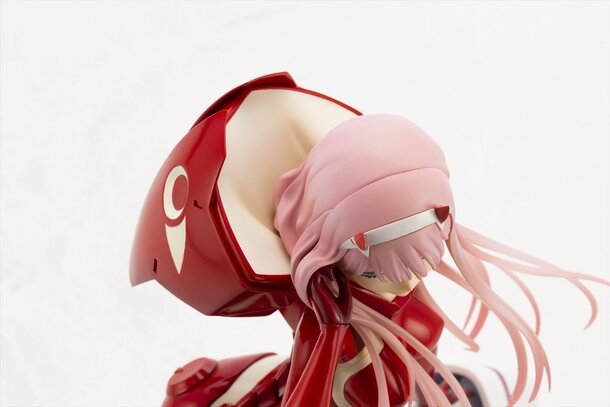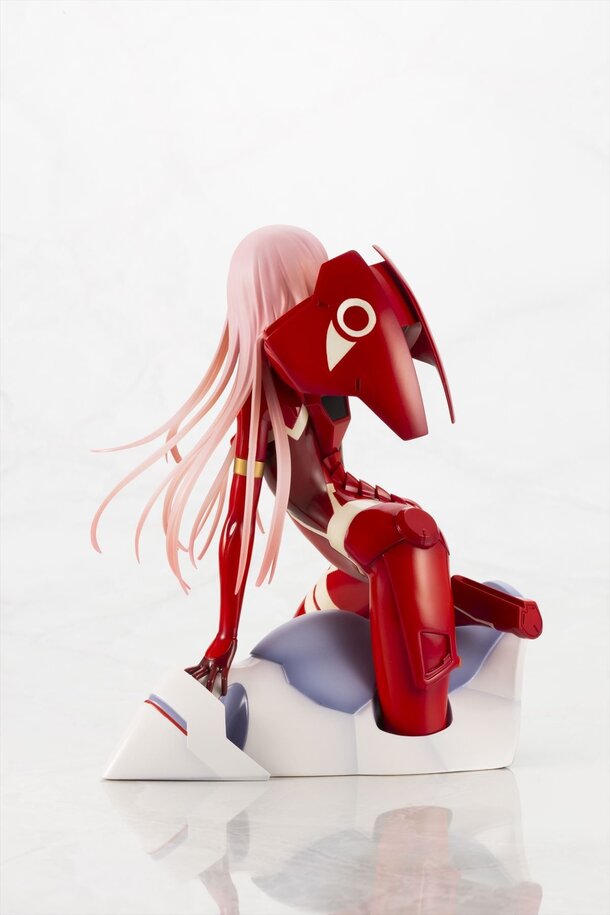 Even the cockpit itself is fully recreated, with the gray and white color scheme has preserved along with the red highlights on the front.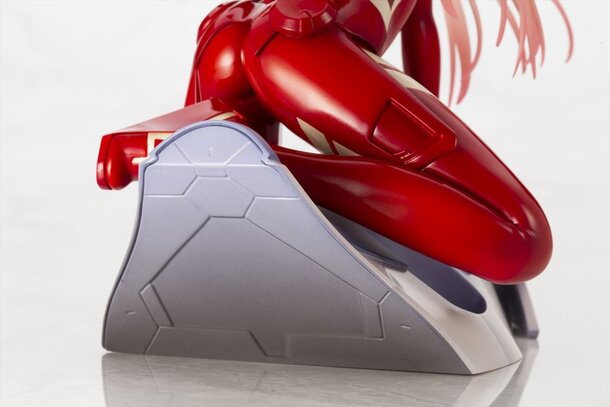 The figure is now up for preorder at Tokyo Otaku Mode ahead of a Dec. 2018 release date.