Preorders have opened for a Nendoroid of Tokyo Ghoul:re's gentle Ghoul Investigator Sasaki Haise - otherwise known in the past as Kaneki Ken!
From his black and white hair to his investigator uniform, all of those stylish details are present. You can even see the pinstripes of his pants! Plus, Nendoroid tradition continues in the form of fun bonuses. Sasaki comes with a dignified everyday expression…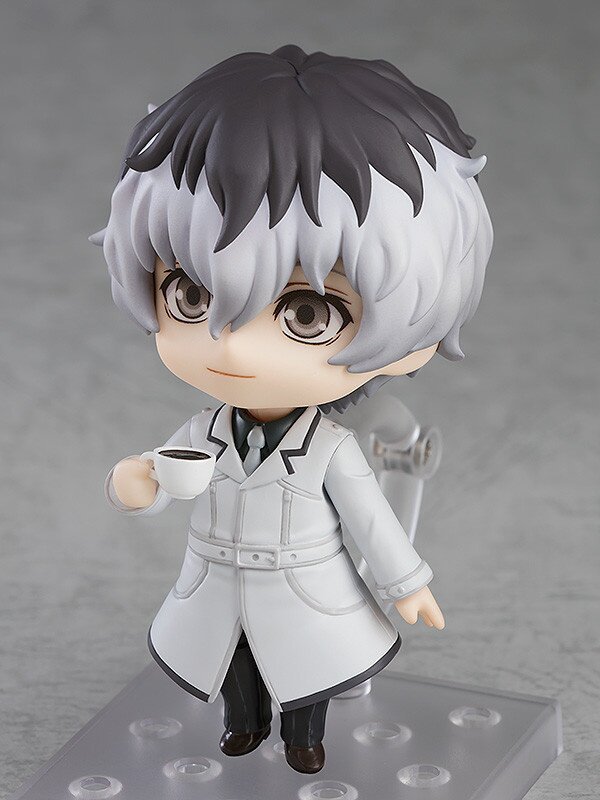 ... a (perhaps disarmingly) sweet and warm smiling expression…
... and an utterly terrifying battle expression that's sure to send chills down your spine! It goes without saying that he has his quinque on hand, as well, so you can come up with all sorts of scenes whether they're fun, everyday moments or epic battle moments.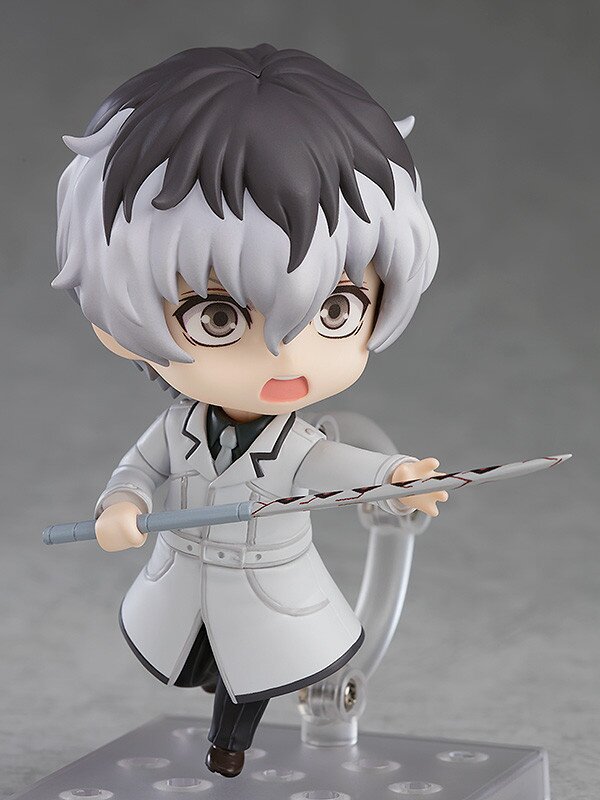 You can also have fun with his coffee, book, and glasses to recreate your favorite Sasaki looks!