Manga magazine Weekly Shonen Jump has a long history with iconic gaming studio Nintendo, with their latest collaboration being a special Shonen Jump 50th anniversary edition of the retro console Famicom Mini!
Released as the NES (Nintendo Entertainment System) in the West, the Famicom was one of Nintendo's key console successes and continues to inspire warm feelings of nostalgia among '80s gamers.
Following the release of the "Classic" edition Famicom in 2016, the Jump 50th Anniversary Edition comes in the magazine's familiar red and gold color scheme and is packaged in a custom box resembling a Shonen Jump magazine cover.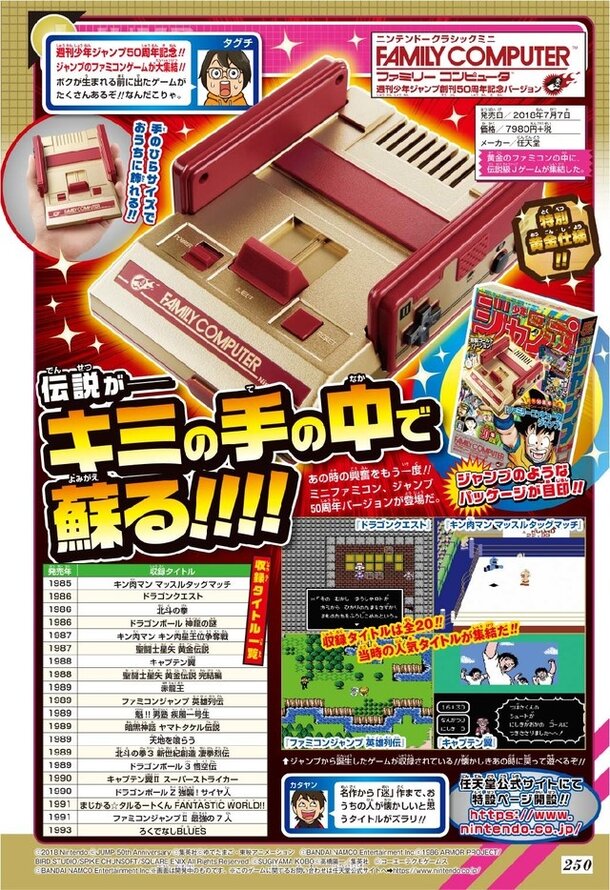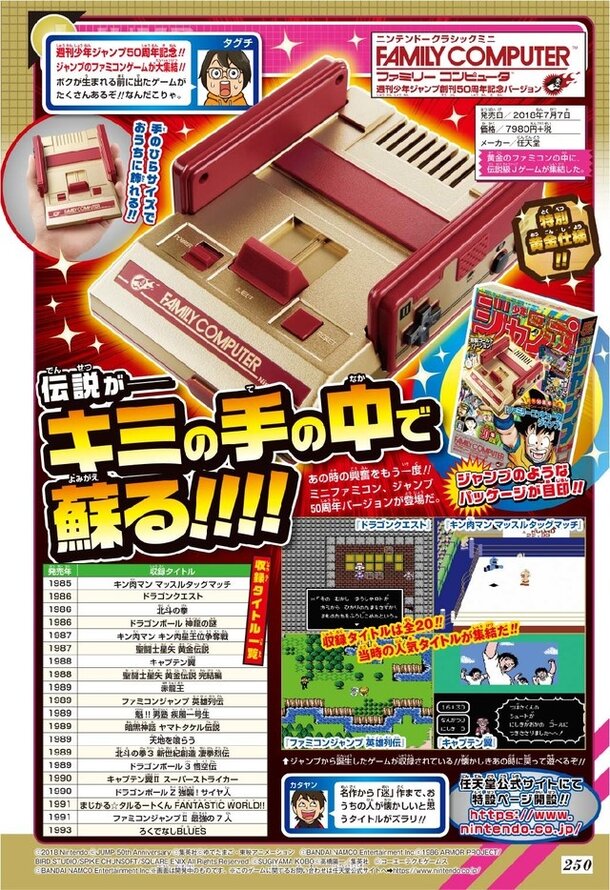 The palm-sized console will come loaded with 20 games inspired by Shonen Jump series including Saint Seiya, Dragon Ball, Fist of the North Star, Captain Tsubasa, Kinnikuman, Dragon Quest, and Rokudenashi Blues, as well as Famicom Jump: Hero Retsuden.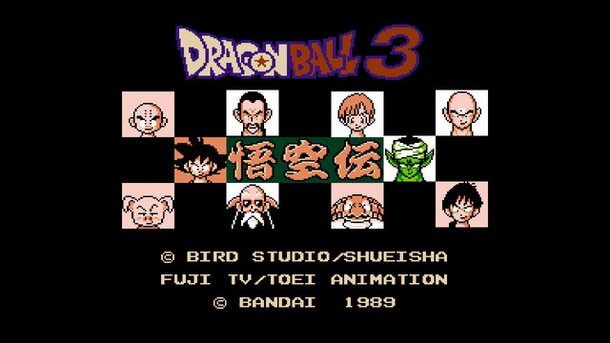 The release of the limited edition console was announced in vol. 24 of Weekly Shonen Jump published on May 14. Nintendo has also released a short video showcasing some of the classic games featuring narration by comedian Kobayashi Kendo.
The Famicom Mini Shonen Jump 50th Anniversary edition is set to be released on Jul. 7. For more information, visit the official website.