Preorders are now available for a Proplica of Sailor Chibi Moon's Prism Heart Compact, a transformation item from Takeuchi Naoko's classic manga Sailor Moon!
This gorgeous little compact joins the growing list of weapons and accessories that have been faithfully recreated into high quality collectibles.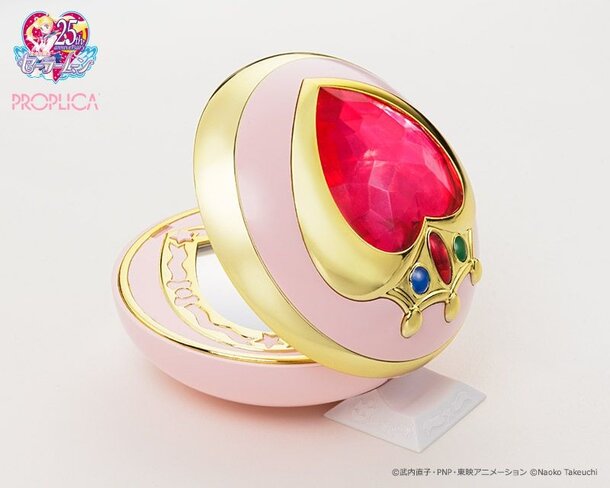 Positively fit for a princess, the Prism Heart Compact is incredibly cute with a soft baby pink coating that is tastefully accented with gold plating. Colorful gems adorn the surface, while two heart-shaped mirrors surrounded by bows and ribbons patiently await on the inside.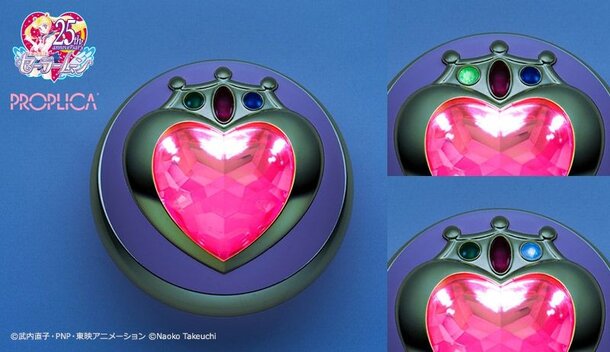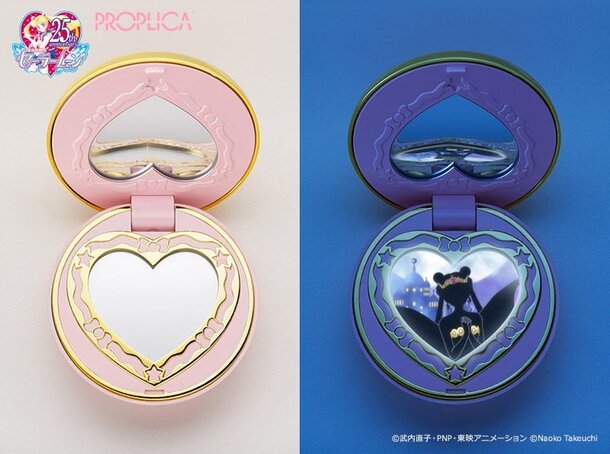 However, it also acts as more than a simple accessory for one's purse. With the press of a star-shaped button, the outside gems can light up in sequence. Similarly, the base mirror will also reveal a dreamy silhouette of Neo-Queen Serenity with a gleaming moon behind her.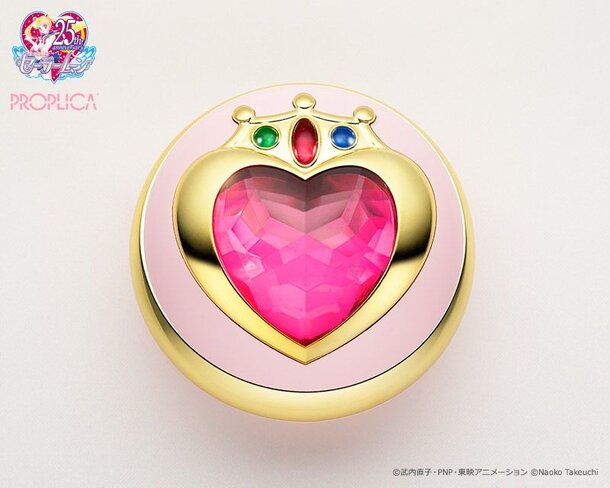 The Prism Heart Compact also comes with pre-recorded lines by voice actress Araki Kae, who voiced Sailor Chibi Moon in the 1990s. Among the recorded phrases, she naturally cries out, "Moon Prism Power! Make-up!" Aside from those who simply love trips down a moonlit memory lane, it can also be used for those who cosplay as Chibiusa!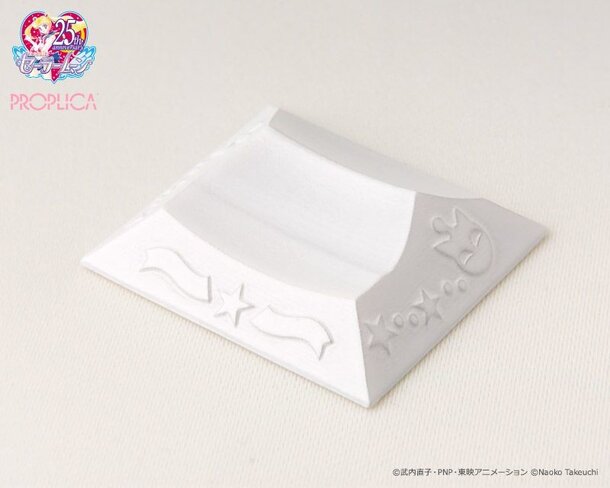 For those who want it for display, it comes with a lovely ivory stand, which is decorated with stars, ribbons, and the mini silhouette of Luna-P.
Product Details
Name: Proplica Sailor Moon Sailor Chibi Moon Prism Heart Compact
Series: Sailor Moon
Product Line: Proplica
Manufacturer: Bandai
Specifications: Painted ABS & PMMA prop replica
Length (approx.): 70 mm | 2.8"
Requires: 3 LR44 batteries (sold separately)
© Takeuchi Naoko / PNP / Toei Animation