Orders have opened on PREMICO Online Shop for two sets of official Sailor Moon 25th anniversary commemorative coins released by Imperial Enterprises!
The fully colored original illustrations appear on high-quality gold and silver coins in honor of the exciting anniversary. These coins are legal currency on the Cook Islands, and they feature Queen Elizabeth II on the back.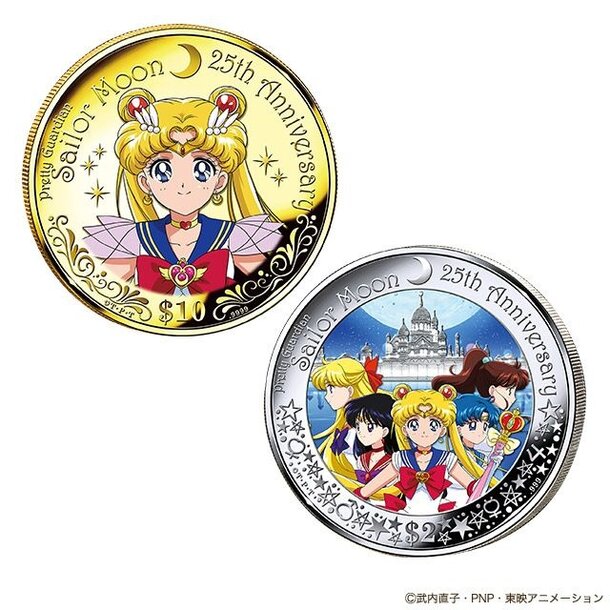 Each coin also comes in a special case for display. The gold coin has a book-style music box that plays "Moonlight Densetsu", while the silver coin's case is themed around the Space-Time Door.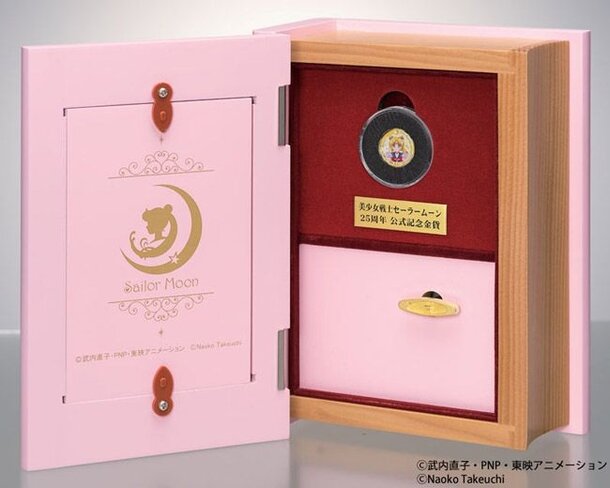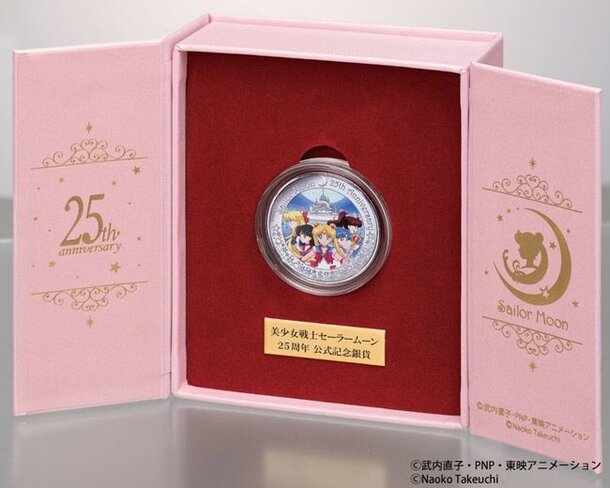 The gold coin itself features a beautiful illustration of Sailor Moon with a warm smile.
The silver coin, meanwhile, features Sailor Moon, Sailor Mars, Sailor Venus, Sailor Mercury, and Sailor Jupiter in front of the Moon Kingdom.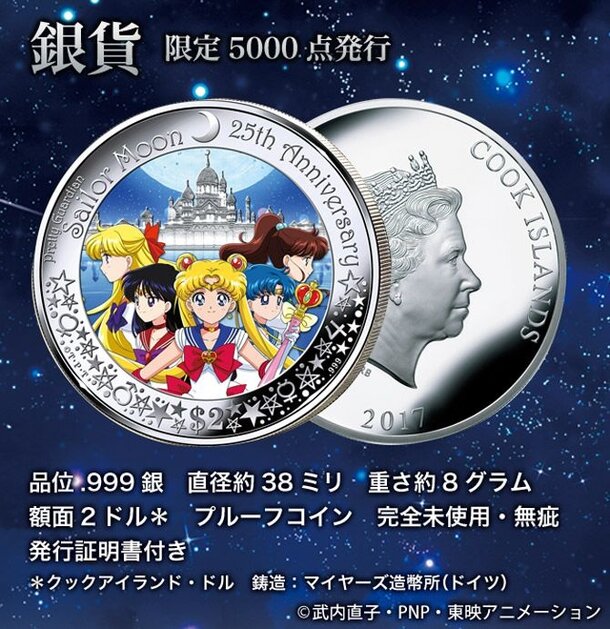 Only 2,000 Gold Coin Sets (39,800 yen before tax) and 5,000 Silver Coin Sets (19,800 yen + tax before tax) are to be produced, with shipping estimated for early Jun. 2018. For more information, check out the official product page!
(c) Takeuchi Naoko・PNP・Toei Animation
(c) Naoko Takeuchi