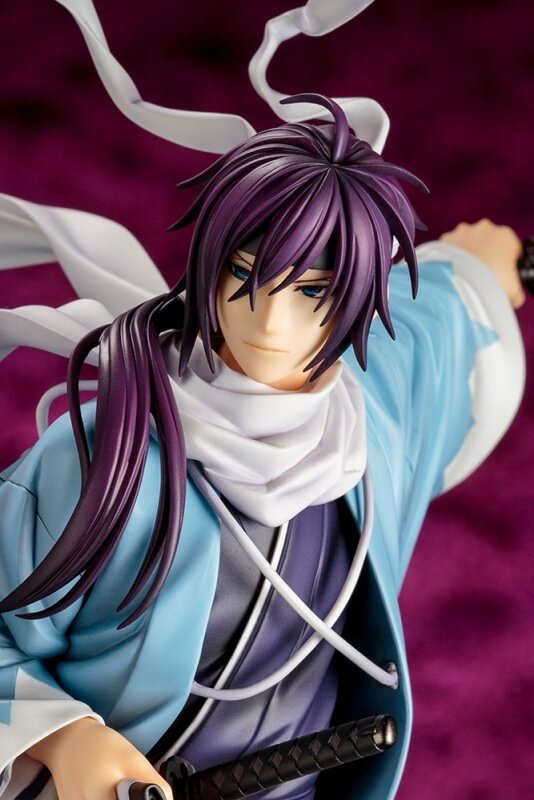 Based on an illustration, this 1/8 scale figure depicts Hajime in a very fitting way: as a skilled member of the Shinsengumi in the midst of battle. Very much in his element, he wears a stoic expression that shows how he keeps his wits even in the face of danger and enemies.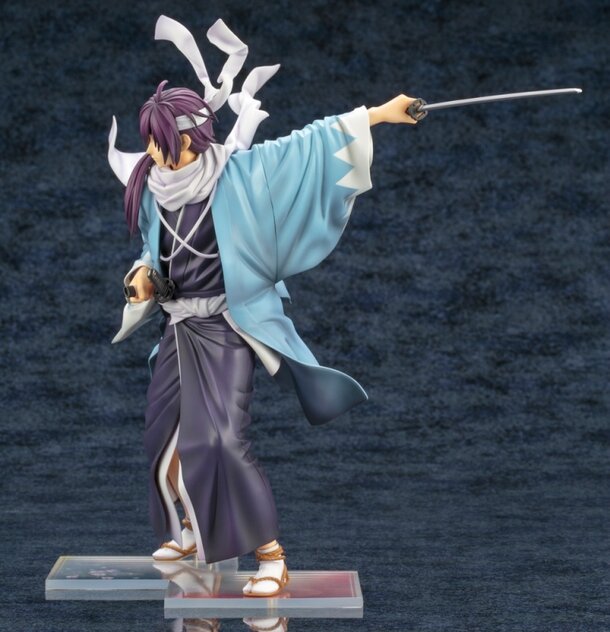 Seated on a geometric base, his distinctive haori and trademark scarf and headband flows elegantly with his body as he swings the sword out behind him. The feeling of movement and power can be seen and felt no matter the angle of the display!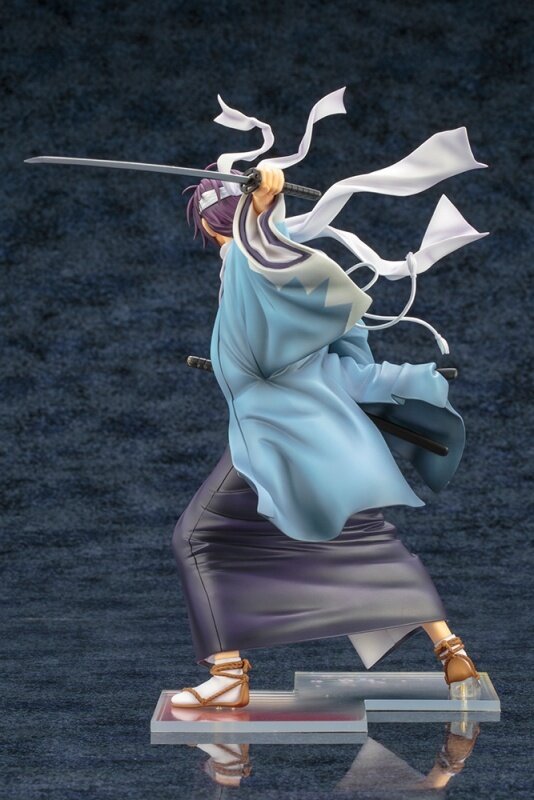 Kotobukiya is also offering an incentive for more fans to preorder: additional rasetsu head parts that will turn his hair a ghostly silver.
Product Details
Name: ArtFX J Hajime Saitou
Release: Jul. 2018
Scale: 1/8
Height: Approx. 240 mm
Price: 12,500 yen (before tax)
Preorder Bonus: Rasetsu Head Part
© IDEA FACTORY/DESIGN FACTORY