We hope you're in the mood for a little gambling because Kotobukiya is adding a new figure to its original ARTFX J series: Jabami Yumeko from Kawamoto Homura's Kakegurui - Compulsive Gambler!
Gorgeous and not without her eccentricities, Jabami is a transfer student at the strange Hyakkaou Private Academy. While prestigious in its own right, the students aren't there to focus on grades or athleticism; the basis for success rests on the ability to correctly read your opponent, which is demonstrated and learned through competitive gambling!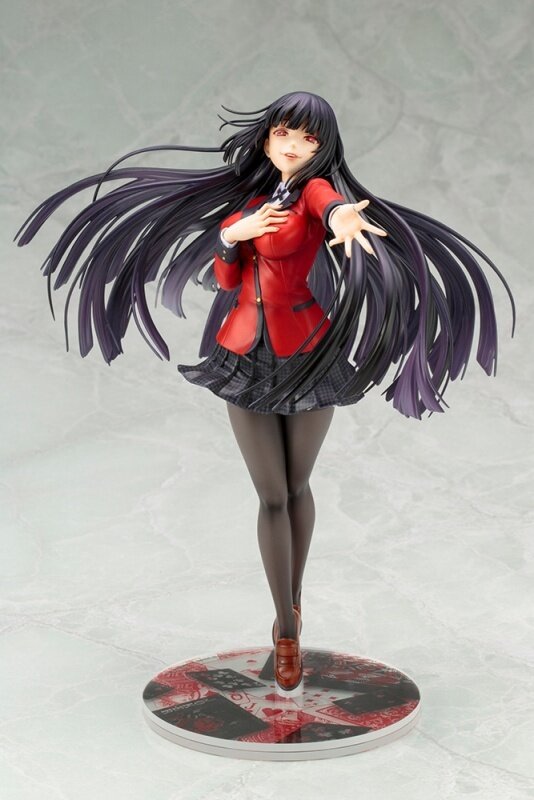 Hypnotizing scarlet eyes and a shameless euphoric expression perfectly depict the thrill that Jabami feels when she gets to try her hand at gambling. One can almost feel the array of emotions rushing through her, especially with the way she smiles and clutches her chest.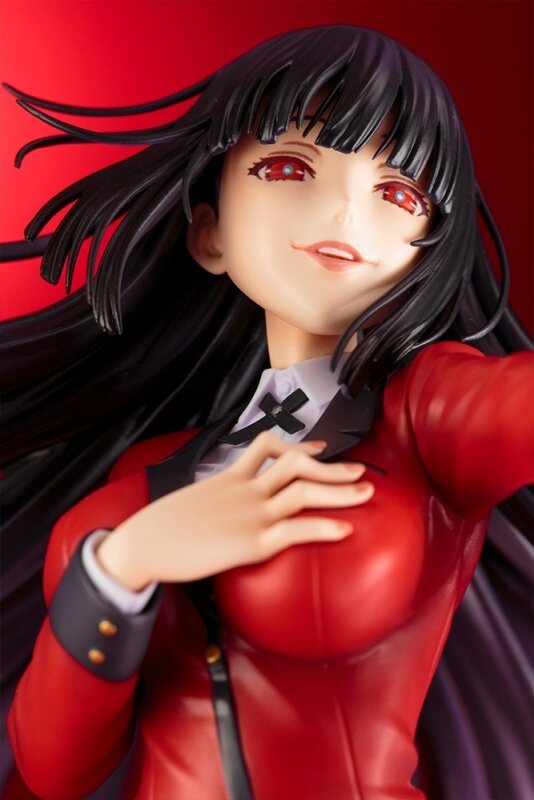 Dressed in her school uniform, Jabami reaches out towards her onlookers while her jet black hair splays out elegantly behind her. She also comes with a transparent circular base, which appropriately has motifs of playing cards on it.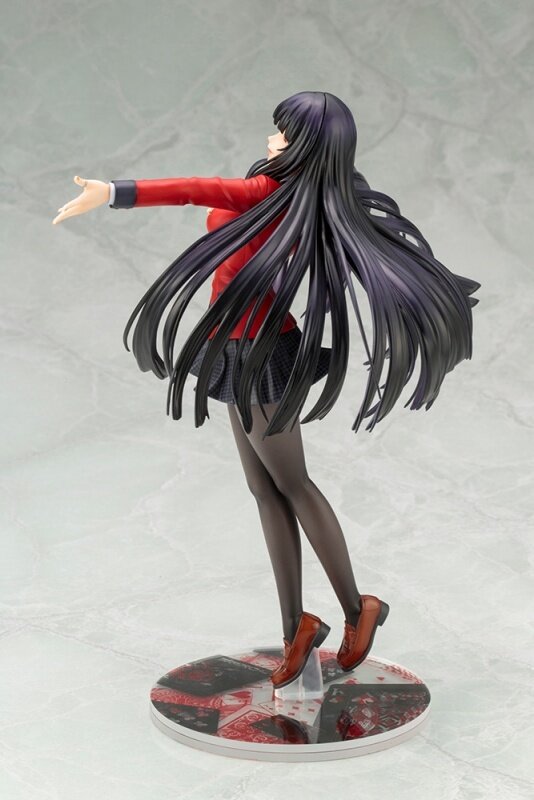 Fans will have to risk 12,000 yen for Jabami. Releasing in May 2018, those who purchase through Kotobukiya will also get a bonus facial expression or two!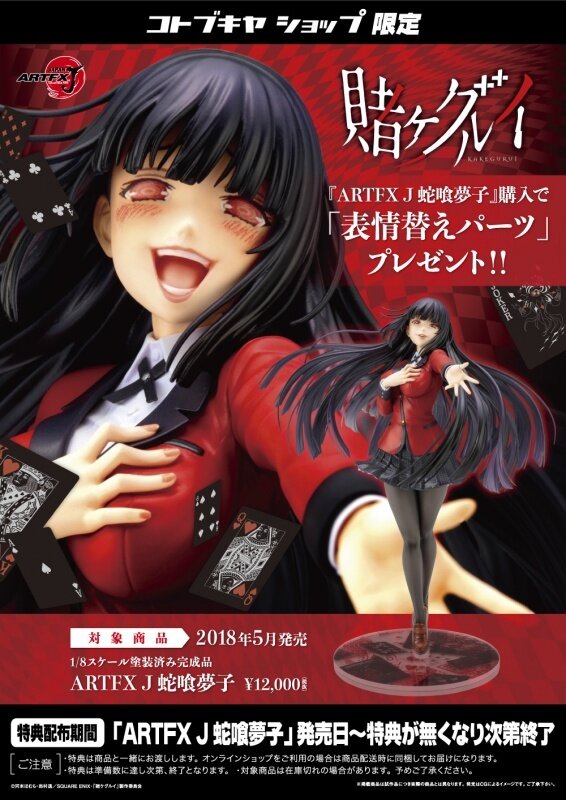 © Kawamoto Homura / Toru Naomura / Square Enix / Kakegurui Production Committee