Hakuba Photo Industry is coming out with Fate/Grand Order accessories in their Chara Mode line in October! Check the full range out here~
Fate/Grand Order iPhone 8/7 smartphone cover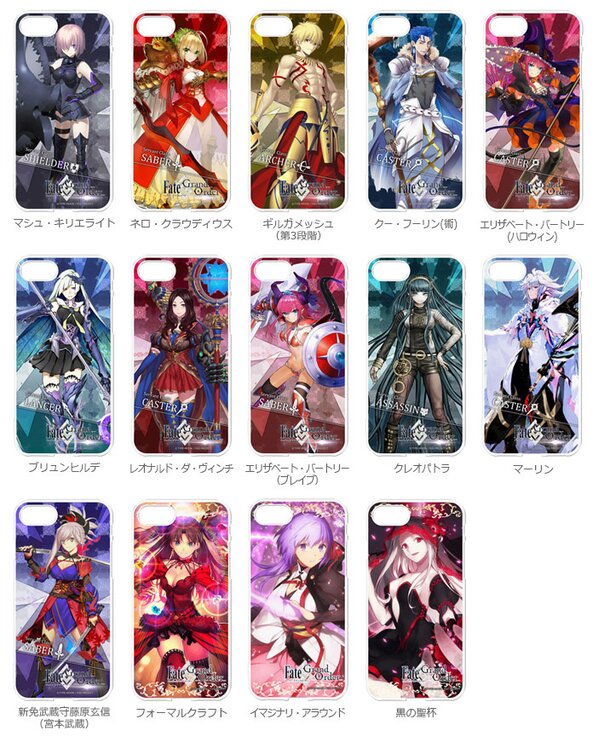 This transparent cover is printed with UV-cured ink to keep your characters around for as long as possible. It's made of light, durable acrylic elastomer that doesn't break even when bent and comes with a hole for your straps and charms~ Have your favorite Fate/Grand Order character defend your phone for 3,218 yen!
Fate/Grand Order multi-stand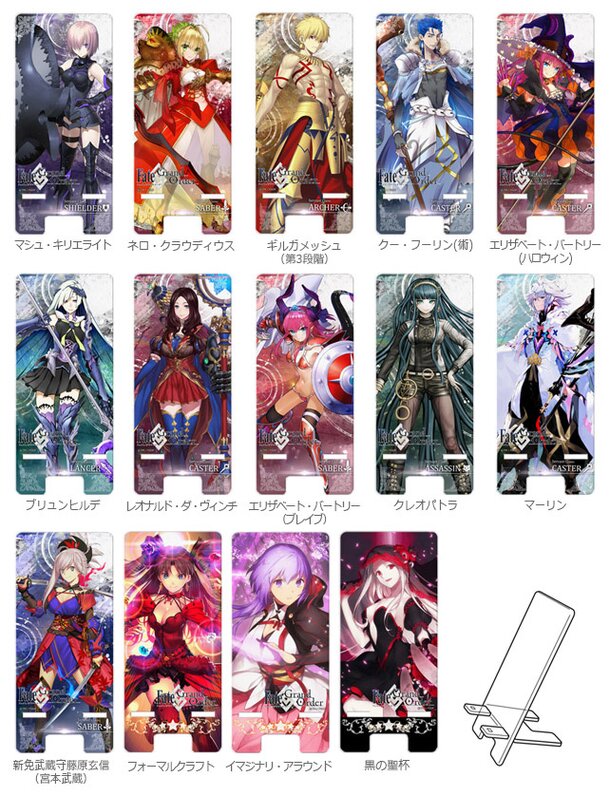 Set in the perfect angle, this easy-to-use stand is compatible with most smartphones and portable music players. It's printed from the back to protect your Servants from friction, and it can also be taken apart! Pick one up for 1,814 yen.
Fate/Grand Order soft pass case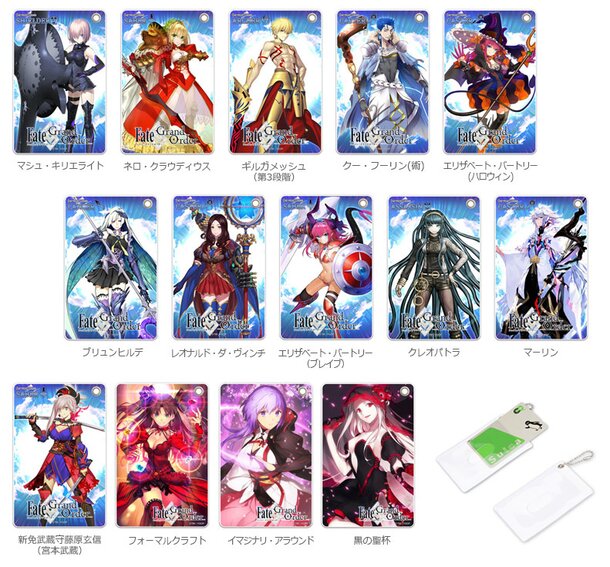 Available for 1,382 yen, this slim pass case comes with a window pocket on the back, making it convenient for contactless ticket gates. It is printed with durable UV-cured ink to ensure that your favorite characters keep you company for a long time. It also comes with a ball chain~

Each item comes in 14 models: Mashu Kyrielight, Nero Claudius, Gilgamesh (Stage 3), Cu Chulainn (Caster), Elizabeth Bathory (Halloween), Brynhildr, Leonardo Da Vinci, Elizabeth Bathory (Brave), Cleopatra, Merlin, Shinmen Musashi no Kami Fujiwara Harunobu (Miyamoto Musashi), Formal Craft, Imaginary Around, and The Black Grail. Who's your pick?
(C) Type-Moon / FGO Project