Bandai's cosmetics brand CreerBeau is adding vol. 2 of the Touken Ranbu -Online 6 Liquid Eyeliners sets to their range, based on the PC browser and smartphone app Touken Ranbu -Online-! Now up for preorders, this volume adds even more of fan-favorite Touken Danshi including Yamanbagiri Kunihiro and Mikazuki Munechika.
The full lineup includes Yamanbagiri Kunihiro, Kogitsunemaru, Mikazuki Munechika, Nikkari Aoe, Izuminokami Kanesada, and Yagen Toushirou. Each eyeliner is designed based on their outfits and also features their crest in gold. There are also 4 colors including Chocolate Brown, Navy, Khaki, and Natural Black, so you can change up your look as you see fit!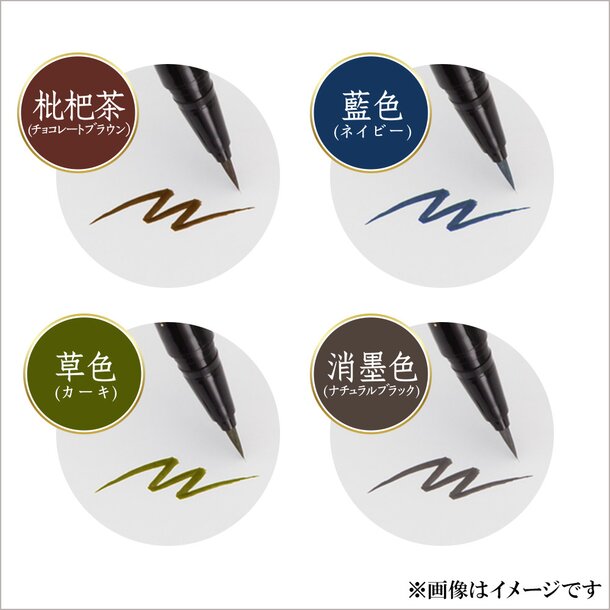 These eyeliners are extremely waterproof against sweet, tears, and sebum so you can keep strong, solid lines for long periods of time, but they're also easy to clean off. The lines themselves are fine, at 0.1mm.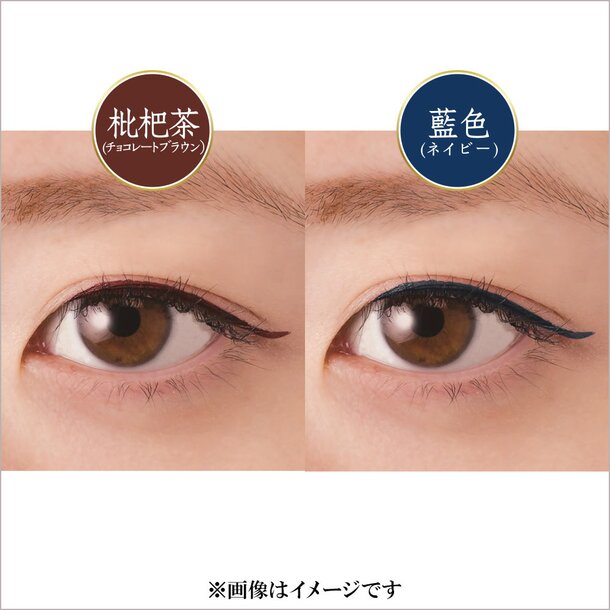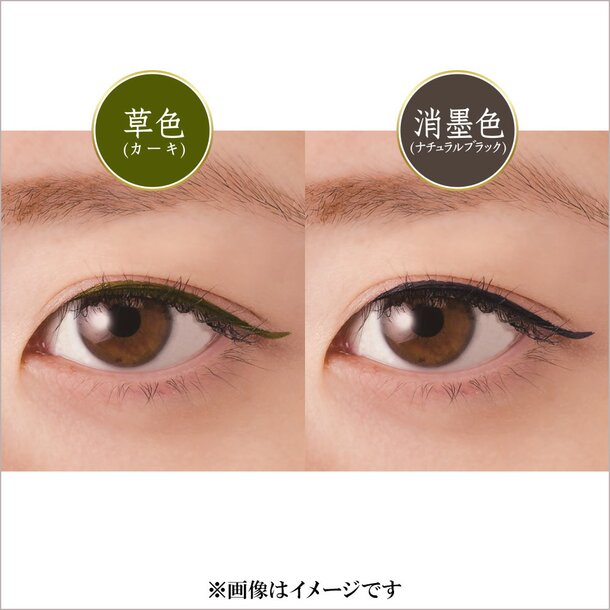 Loquat Brown (Chocolate Brown): Yamanbagiri Kunihiro, Kogitsunemaru
This brown with a reddish tint will leave a gentle impression.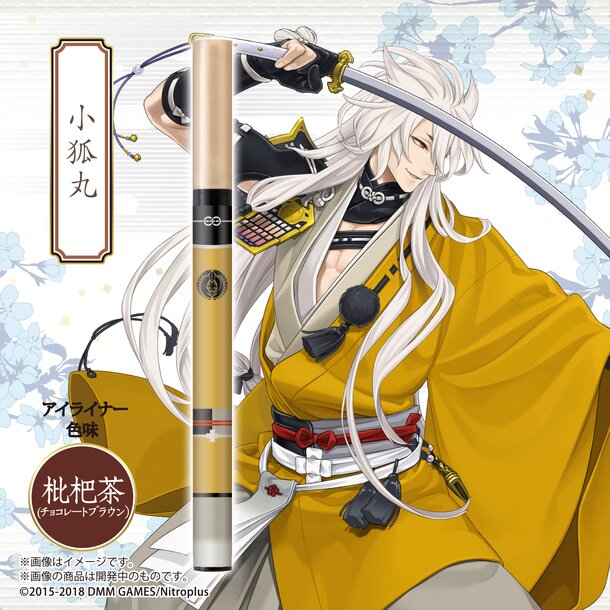 Indigo Blue (Navy): Mikazuki Munechika
Your eyes will look clear with these clean blue lines.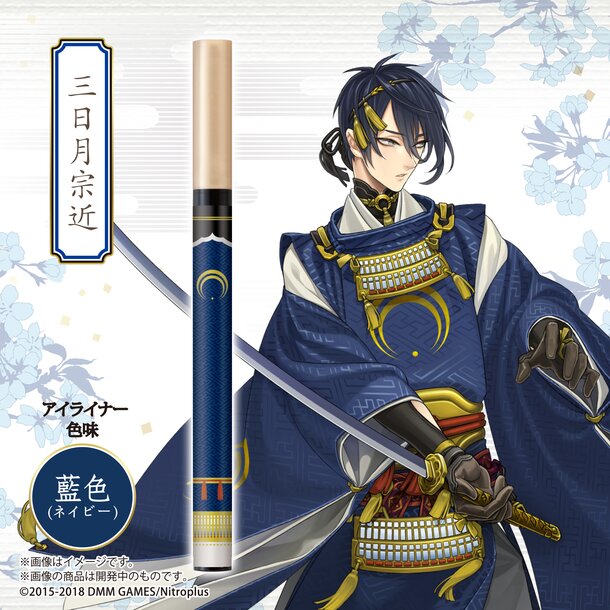 Dark Green (Khaki): Nikkari Aoe
A wonderful color on olive complexions.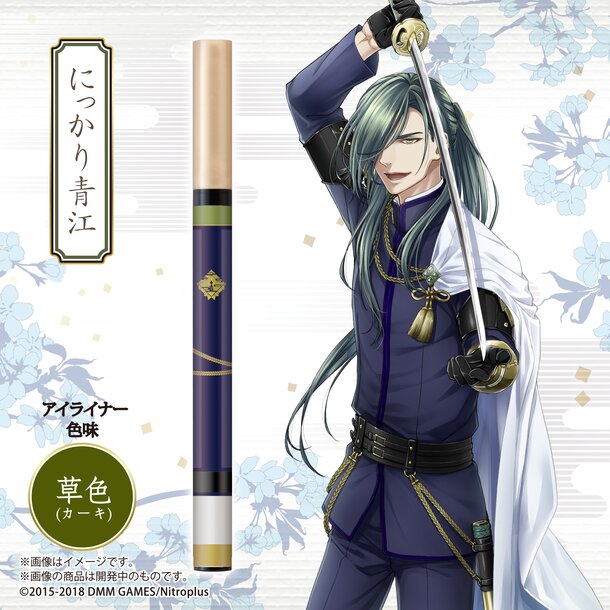 Neutral Black (Natural Black): Izuminokami Kanesada, Yagen Toushirou
An easy-to-use all-purpose shade of black.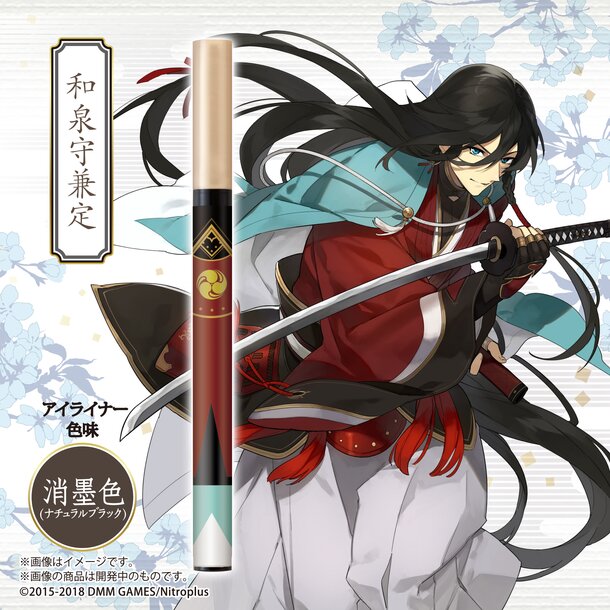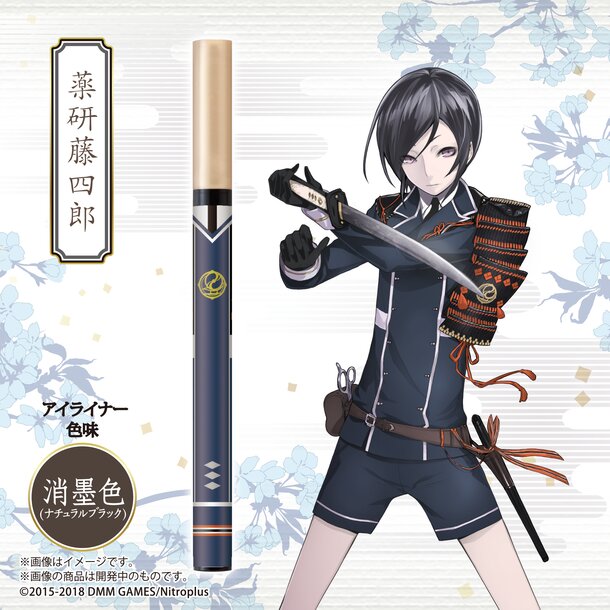 Product Details
Name: Touken Ranbu -Online- 6 Liquid Eyeliners Set Vol. 2
Price: 6,156 yen (after tax, shipping and handling not included)
Target Age: 15 and older
Set Contents: Eyeliner x6
Container Size (approx.): H125 x D9mm
Materials: Liquid Eyeliner: Cosmetics
       ※ Container, Container Cap: PP
       ※ Label: PET
       ※ Box, Frame: Paper
Made in Japan
Available Through: Premium Bandai, others TBD
Pre-order Period: Sept. 22, 2017 ~ while supplies last
Release Date (est.): End of Jan. 2018
(C) 2015-2018 DMM GAMES/Nitroplus