Banish the rainy day blues away this winter with a series of super cute Madoka Magica-themed rainwear from SuperGroupies! There are five designs included in the collection, inspired by Kaname Madoka, Akemi Homura, Tomoe Mami, Miki Sayaka, and Sakura Kyoko.
The Madoka boots come in pink with a large red ribbon which matches the pink umbrella which has ribbons and a frilled motif.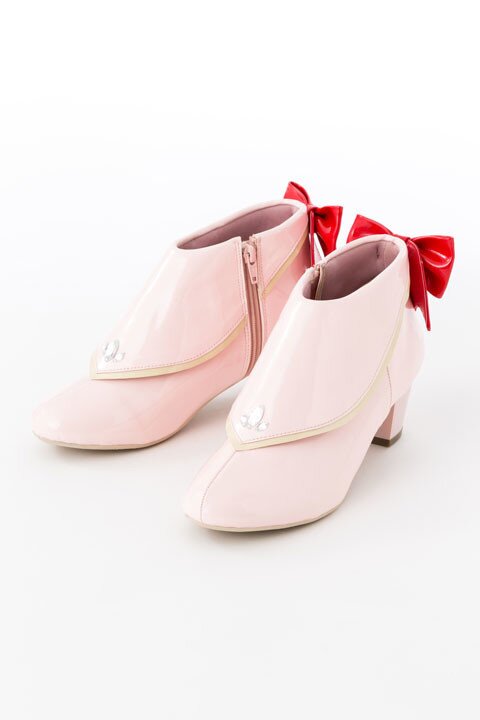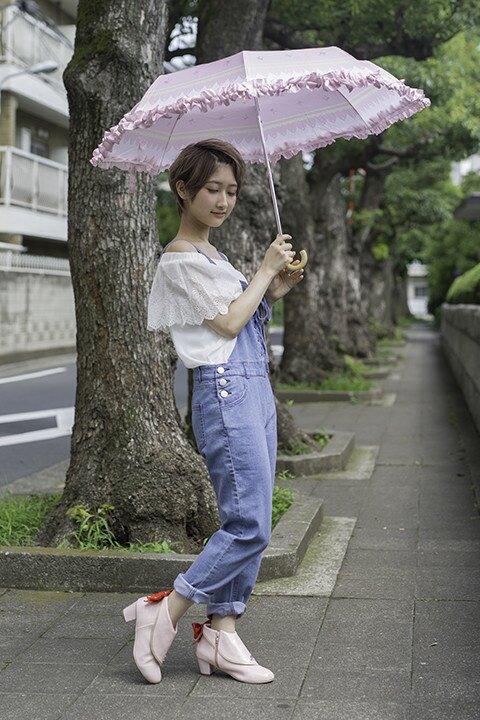 The Homura boots, by contrast, come in a deep black with a purple diamond motif, and the umbrella comes in a light purple with a cityscape design.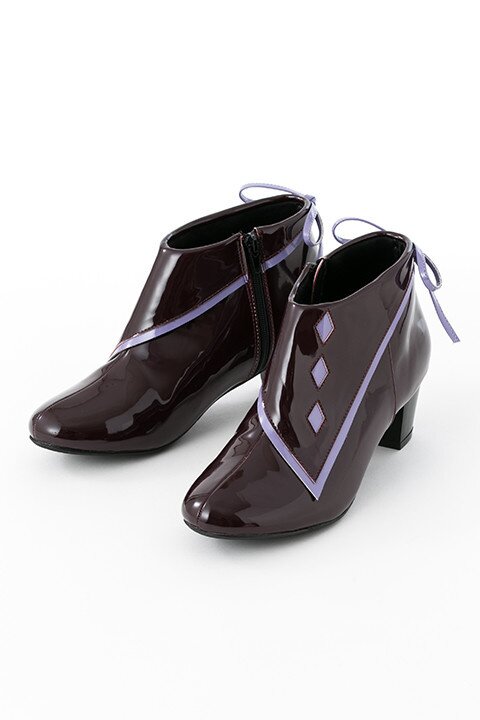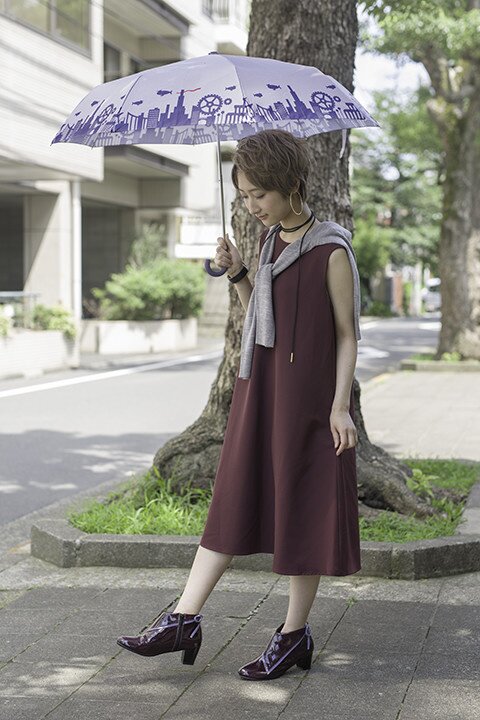 Mami's signature color is yellow which is perfect for an adorable pair rain boots. These ones also have a stylish brown top with an elegant belt motif on the sides. The umbrella comes in a matching yellow with a white trim which has a beautiful serene quality.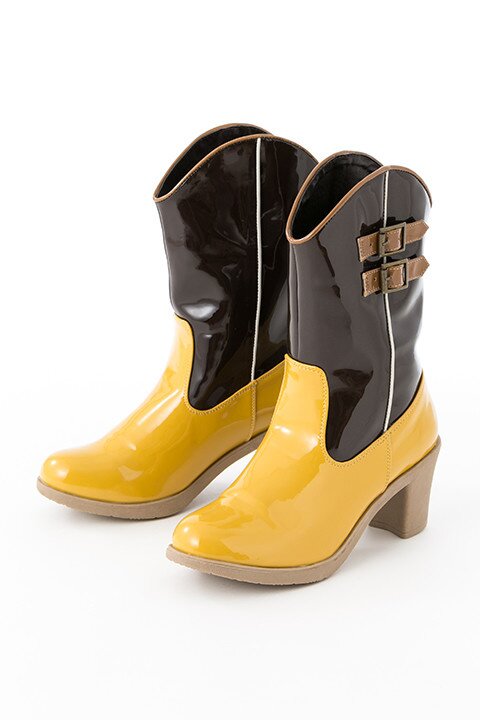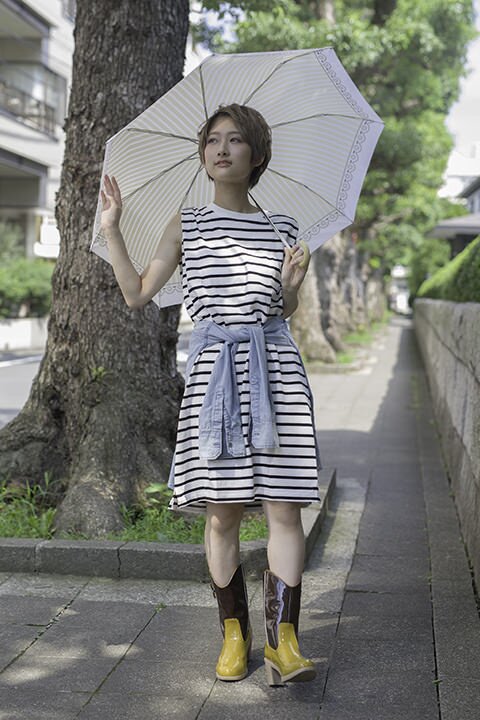 Sayaka's design has a lovely blue theme. The refreshingly colored boots have an eye-catching design with a collar/cuff motif top including a set of shiny buttons. Meanwhile, the umbrella matches the blue of the boots with yellow and white highlights and a lovely polkadot design.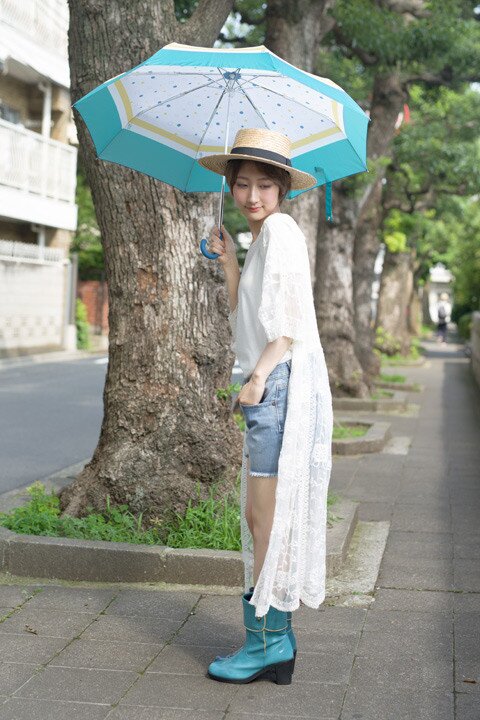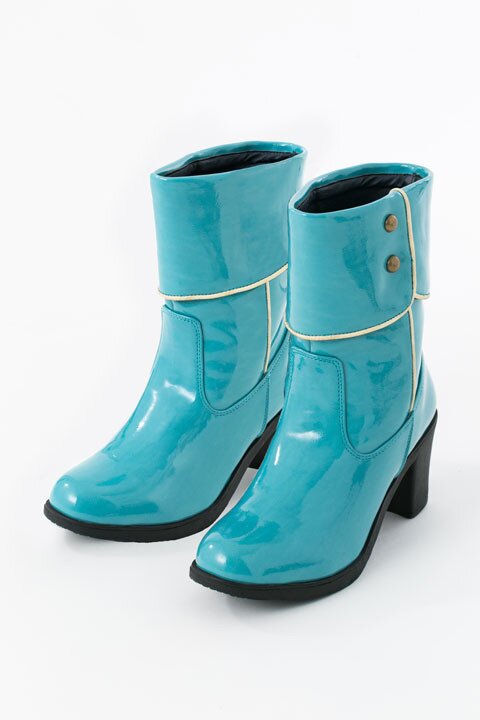 Kyoko rounds out the collection with a comforting dark red theme. The boots come in a striking red with white highlights and a black centre, and the matching umbrella has a pretty pattern of apples dotted across the top.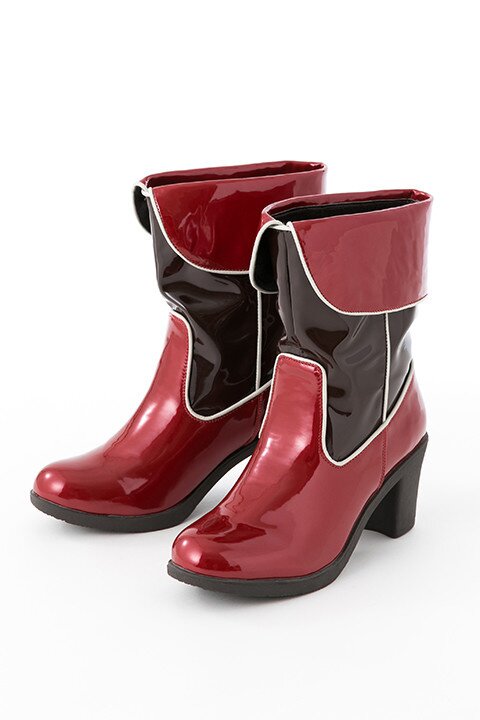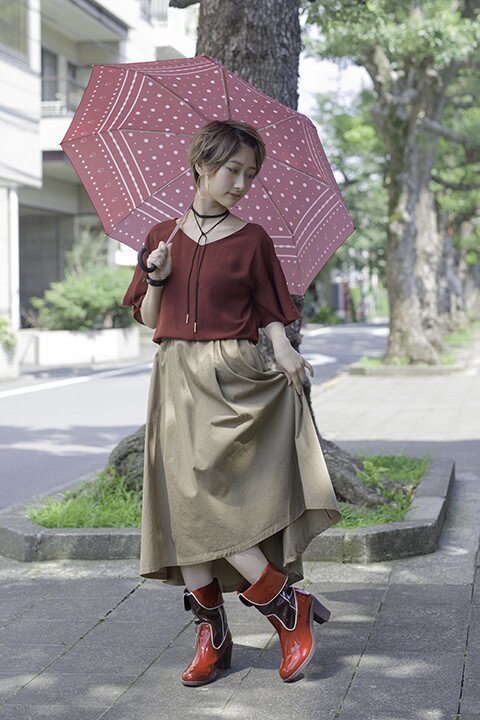 The Puella Magi Madoka Magica collection is available for pre-order between Sept. 22 and Oct. 9 with delivery set for January 2018. The Madoka and Homura rain boots are priced at 12,800 yen and the Mami, Sayaka, Kyoko models at 14,800 yen. All the umbrellas retail for 4,800 yen.
(C) Magica Quartet, Aniplex, Madoka Movie Project Rebellion