With August behind us, summer has finally come to an end! That also means a lot of summer homework that needed to be completed... in other words, a lot of you will be wanting assistance finishing it. That's why we're bringing you a list of the top 10 anime guys fans want helping them!
10. Yagami Light, Death Note
9. Maruo Eiichiro, Baby Steps
8. Shikamaru, Naruto
5. Ernesti Echevarria, Knight's & Magic
5. Dekisugi Hidetoshi, Doraemon
5. Akashi Seijuro, Kuroko no Basuke
4. Lelouch Lamperouge, Code Geass: Lelouch of the Rebellion
There were a lot of brilliant characters between 10th and 4th place including old favorites like Light and Shikamaru, but who made it into the top 3?!
3. Sakamoto, Haven't You Heard? I'm Sakamoto
Taking 3rd place is the unbelievably accomplished protagonist of Haven't You Heard? I'm Sakamoto!
This incredible high schooler is good at absolutely everything he does, so it goes without saying he'd be a great choice for some help! Plus, he's quite a nice guy so he'd probably be easy to talk to whenever you have questions~
2. Tachibana Makoto, Free!
Just ahead of Sakamoto in 2nd place is a favorite among female fans (he actually took 1st among female voters!), Tachibana Makoto!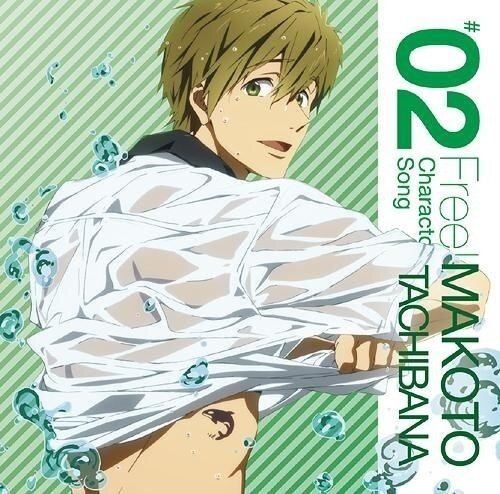 Makoto is kind and handsome, plus while working on homework he might have those cute glasses on, so he runs the risk of being a bit of a distraction... but he's also dedicated and diligent, so he'd remind you to focus when necessary! He's the perfect positive influence to get you through those last few pages of homework.
1. Edogawa Conan, Detective Conan
Finally, taking 1st place is Conan of Detective Conan! This world-famous character took 1st place among male voters and 2nd among girls, and given what a genius he is, it's no surprise that he was so high on everyone's list!
Despite looking like an elementary school student, he's actually a high schooler and a genius to boot, so he'd be able to help you through problems of any level! He's also great at problem-solving, and he even appears on a lot of study materials~
Homework would be way more enjoyable with any of these characters by your side.. Even if that's not possible, though, you can tap into the qualities of your favorite character and pretend they're looking over your shoulder, and you'll get through it! After all, who wants to disappoint Sakamoto or Conan?