The "Gatebox" Virtual Home Robot video has amassed a whopping 7 million+ views since we first posted it on Facebook! Riding on all the media attention, Gatebox has now announced a new project.
Entitled "Living with", this new Gatebox project grants the wish of many. Fans will finally be able to call out to and live with the very characters they've come to admire! The first in this series is a collaboration with none other than the world-renowned Vocaloid princess, Hatsune Miku!
■ About the "Living with" Project
"Living with" is a project to materialize your dreams of living together with a character you've only been able to admire from behind the screen before now. Not only will you have access to Gatebox's original character, Azuma Hikari, but also many other characters who will be making appearances throughout the project.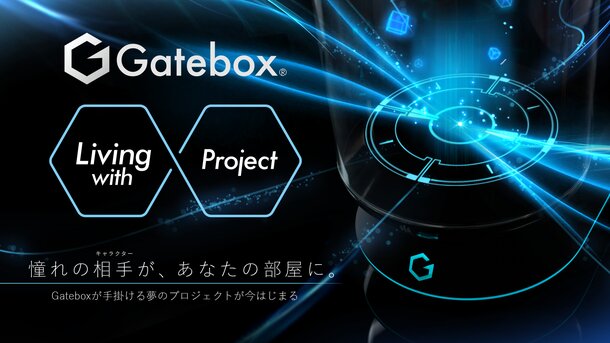 ■ About the Collaboration with Hatsune Miku
The first chapter of this project is unfolding with none other than the virtual songstress, Hatsune Miku!
1.Distribution of Hatsune Miku Content from Gatebox
Hatsune Miku will make her Gatebox debut on March 9th, 2018! This Hatsune Miku Gatebox will of course include features such as you being woken up by her angelic voice in the morning and coming home from a hard day's work to her affectionate greeting. What's more, a famous illustrator will be designing a new version of Miku especially for this project!
2."Magical Mirai 2017" Exhibit
To commemorate the launch of this project, a demo unit will be on display at Hatsune Miku's special event, Magical Mirai 2017. At Gatebox's booth, you will be able to experience a short demo of "Living with Hatsune Miku". If you are interested in attending the demo session, please reference the link below.
http://gatebox.ai/livingwithproject
※Application Deadline: 12:00AM JST, Sunday Aug. 20, 2017
The Gatebox Museum will also be held at the same venue, where never before seen Gatebox prototypes and products will be on display. Please reference the link below for the Magical Mirai 2017 itinerary.
http://magicalmirai.com/2017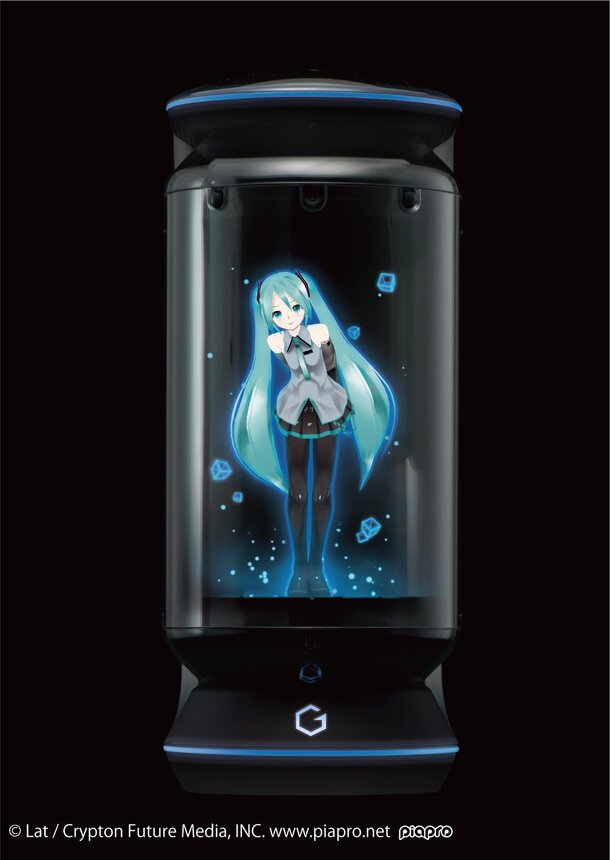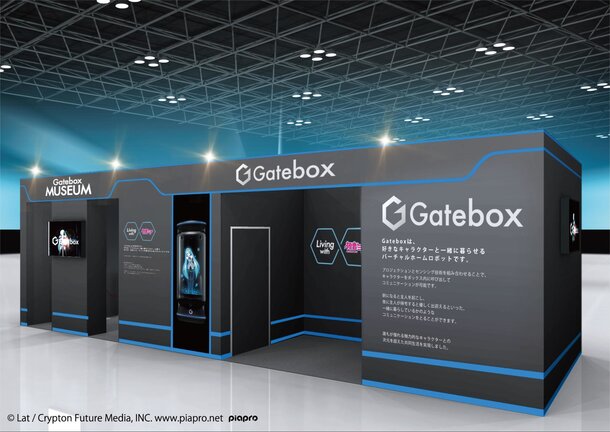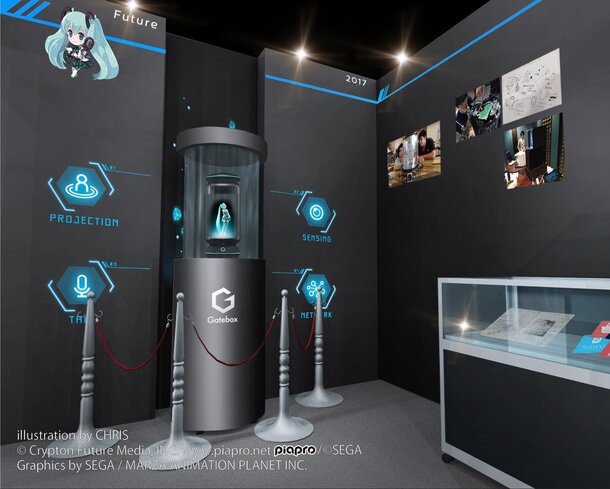 ■Gatebox Additional Sales
Commemorating the launch of "Living with Hatsune Miku", 39 Gatebox units will be available for sale! In December 2016, Gatebox launched a limited-quantity pre-order campaign of 300 units, which sold out after only a month. This caused a massive request for more units from fans. Now, on the verge of the launch of the Hatsune Miku project, we're sure a lot of people would like to try one out. For more information on how to reserve a unit, please reference the URL below.
http://gatebox.ai/livingwithproject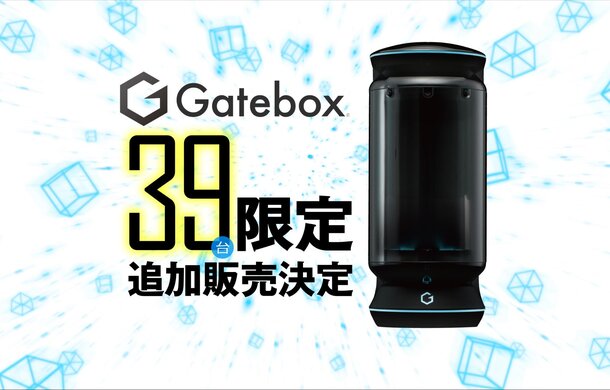 "Hello, TOM Fans all over the world: I am the CEO of Gatebox Lab, Takechi.
This time around I have an amazing surprise for you all! Incredibly, our greatest dream is finally coming to fruition & you're hearing it hear first: the Gatebox that we are currently developing will be featuring the incredibly popular Cocaloid star, Hatsune Miku! At first, when we announced hopes of this collaboration, many called us "crazy" and said that this project would be "impossible". Well, one part of what they said was mistaken, while the other part of it was true: We are the "crazy" guys that made that dream come true!

Like us, I think that everyone reading this news has an Anime character that they really like, and I know that there are a great many people who wish from the bottom of their hearts that they could live together with those same characters.
Everyone, no matter what, we'd like you to keep watching over these dreams that we are chasing. Just that alone is enough to give us the energy and motivation to push forward! We'll keep driving this goal right to the finish line so that you all can be one step closer toward being able to call out to that special character you like! We appreciate all of the support that you've given us! Thank you!"
- Minori Takechi
Gatebox Inc. CEO
This is a Tokyo Otaku Mode original article sponsored by Gatebox