Gudetama Cafe HEP FIVE in Osaka is teaming up with traditional Japanese tea specialists MACCHA HOUSE for a series of themed menu items which each come with a matcha tiramisu dessert served in a stylish wooden box!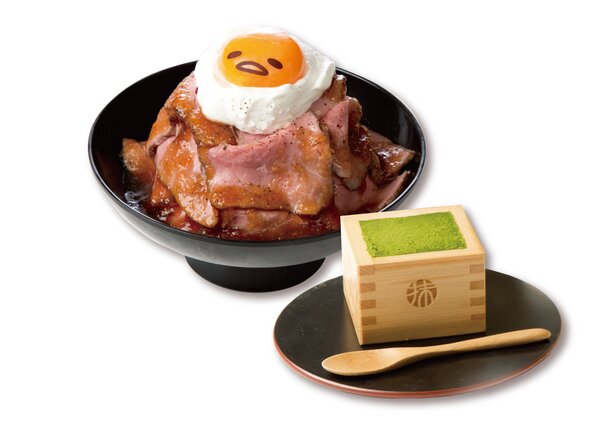 Climb the roast beef mountain with Gudetama!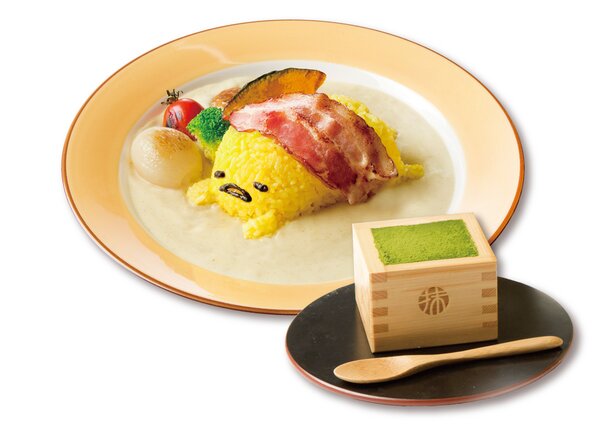 Help Gudetama out of his white curry malaise!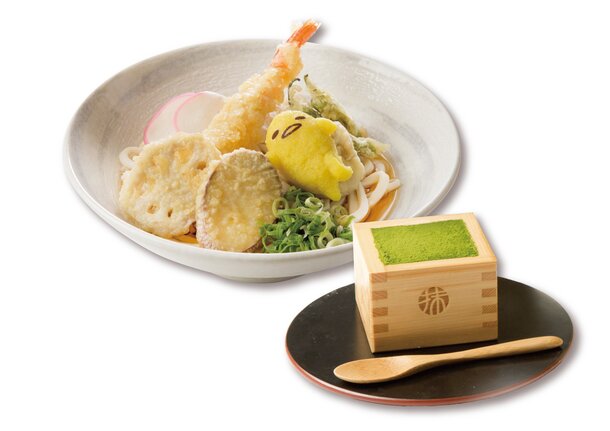 Ah, tempura udon! Just look at Gudetama's delighted face!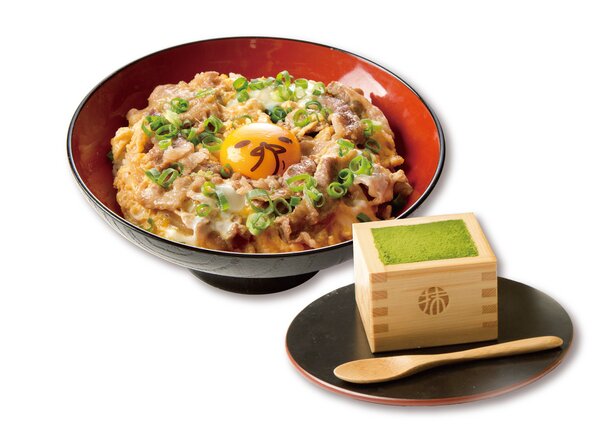 Shh! It's a secret but this isn't oyakodon - none of the ingredients were previously acquainted. Phew, that might have been awkward.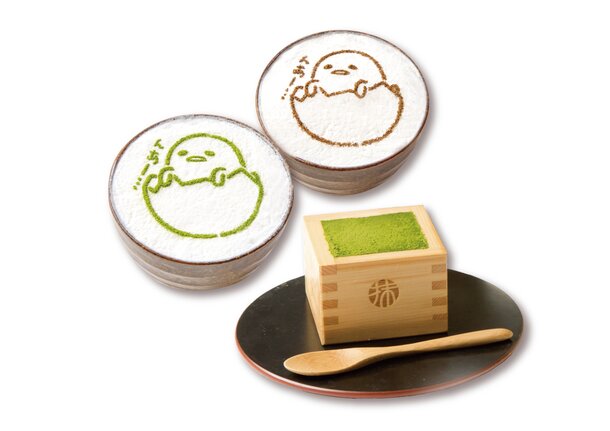 If you're just into dessert, you can pick up the matcha tiramisu set which comes with adorable Gudetama latte art drinks.
The limited edition matcha tea set menu items are available at the Gudetama HEP FIVE cafe located on the 7th floor of Osaka's HEP FIVE department store from June 5 to July 9, 2017.