What do you get when the laziest egg in the world collaborates with unbelievably moe maid cafe @home cafe?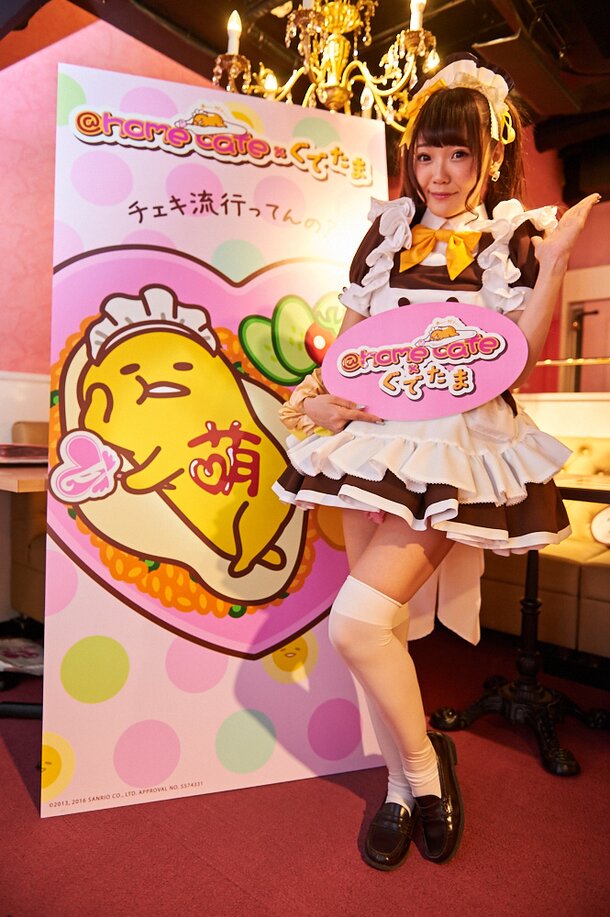 Sanrio's Gudetama and popular maid cafe @home cafe have joined forces to hold the Gudetama×@home cafe Collab Cafe, running until Feb. 28! As we identify strongly with this little egg's lack of motivation and not to mention, love anything Akihabara, we just had to check it out.
Gudetama may be known for his overwhelming laziness, but it certainly wasn't enough to dampen @home cafe's bubbly atmosphere! Head maid Hitomi greeted us with an enthusiastic " Okaerinasaimase, goshujin-sama/ojou-sama! " while Gudetama perched on her shoulder, just happy to hang out.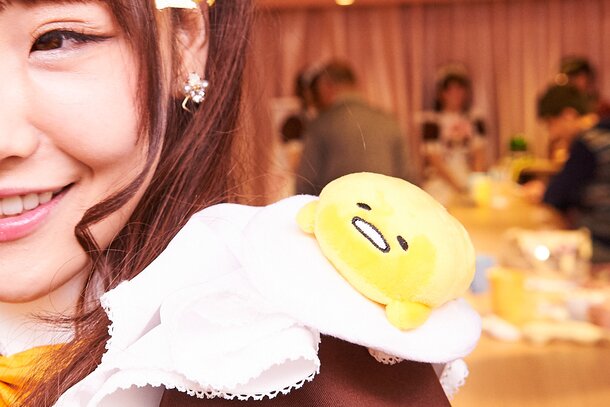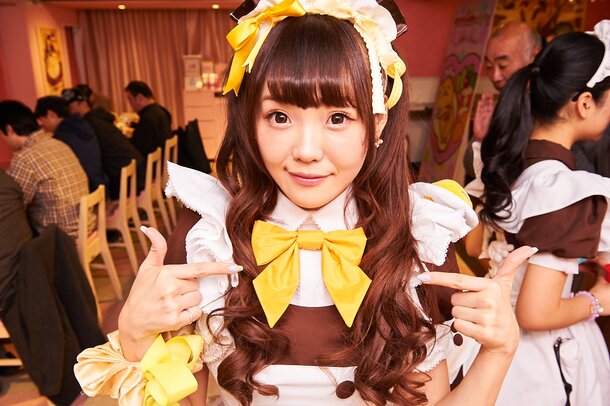 Gudetama may have been lazing around, but our hard-working maids were always there for us with a smile at the ring of a bell. We also had no problem getting into the moe spirit, thanks to @home cafe's infectious music!
After ordering, we couldn't resist having a play with these delightfully lethargic plushies. How cute are the huge Gudetama×@home cafe cutlery?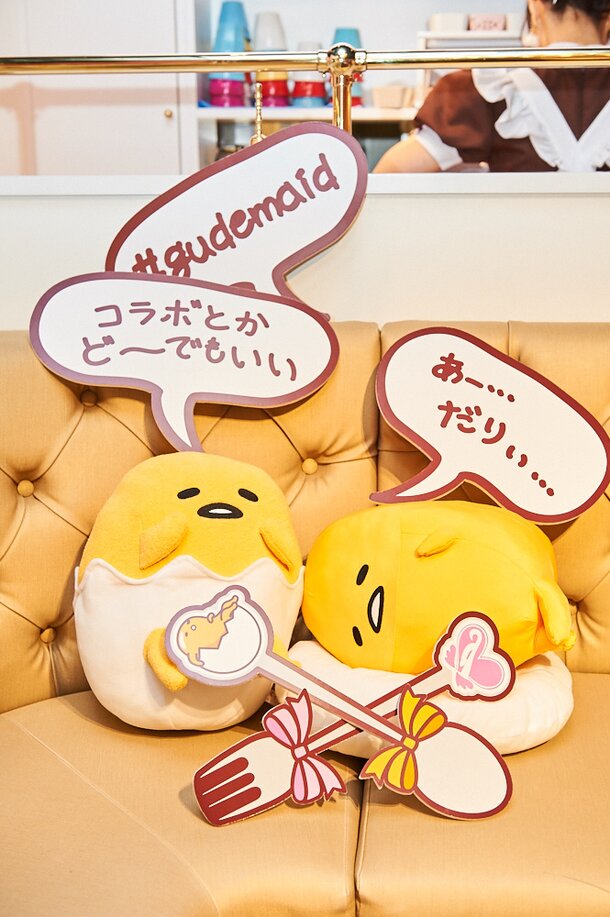 When the food came out, we marveled at how many delicious and adorable dishes Gudetama had made a lazy resting place in.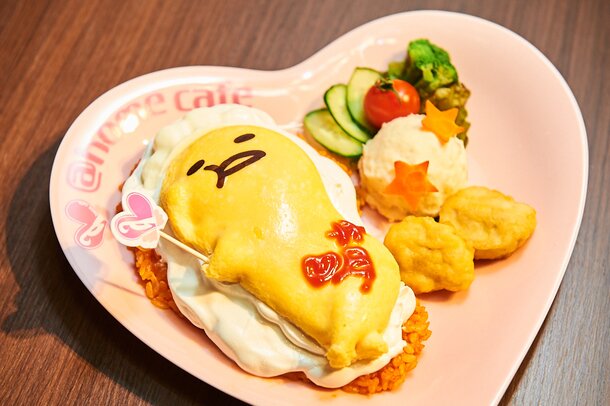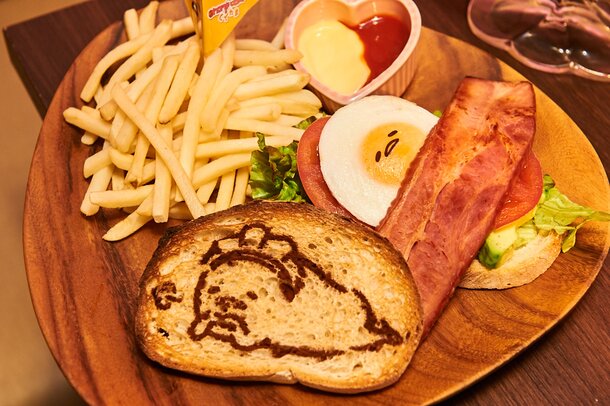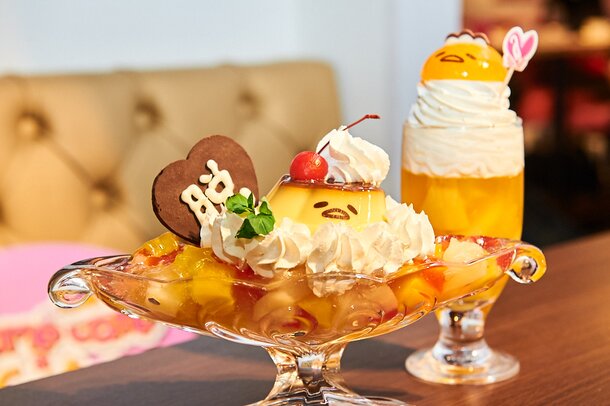 Some more great news about this collaboration is that every visitor scores not only a Gudemaid lunch mat, but also a souvenir coaster for each drinks order! And if these freebies aren't enough, you can also purchase some irresistible limited-edition Gudetama×@home cafe goods.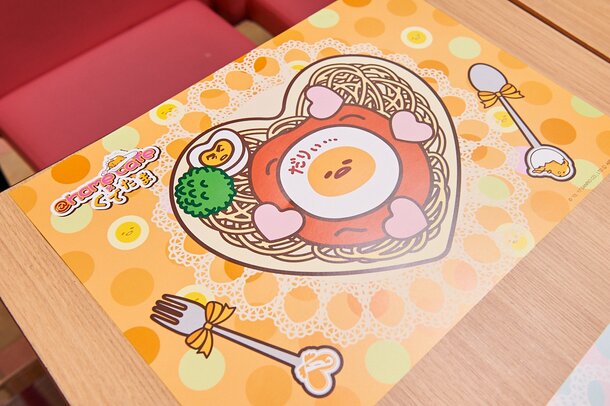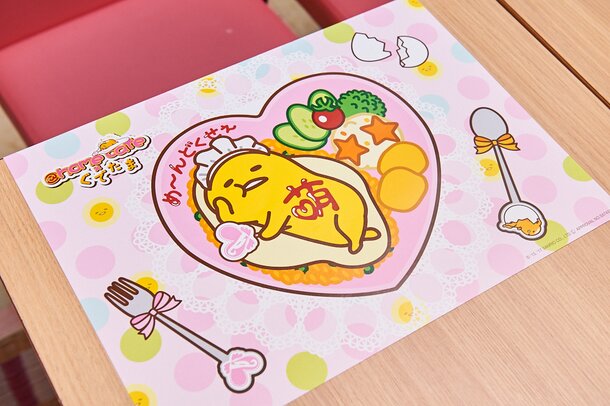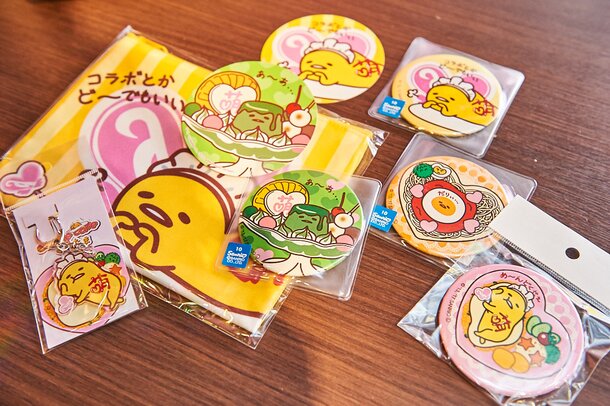 We'd love to share much more @home cafe and Gudetama goodness with you, so take a look at the rest of our Gudemaid shots below!
Gudetama×@home cafe Collab Cafe
Open until Feb. 28
Opening hours: 11:30~22:00 (weekdays), 10:30~22:00 (weekends)
*Closed on Wednesdays
Address: 6F 1-11-4 Sotokanda, Chiyoda, Tokyo
@home cafe official site: http://www.cafe-athome.com/
This is a Tokyo Otaku Mode article with photography by Hara T.
Ⓒ'13, '17 SANRIO CO.,LTD.