No one knows how to strikes a balance between cute and scary quite as well as Japan, and no part of Japan is better at it than Harajuku! Themed around that, the KAWAII MONSTER CAFE HARAJUKU opened there in August of 2015 where they offer all sorts of monster-themed goodies.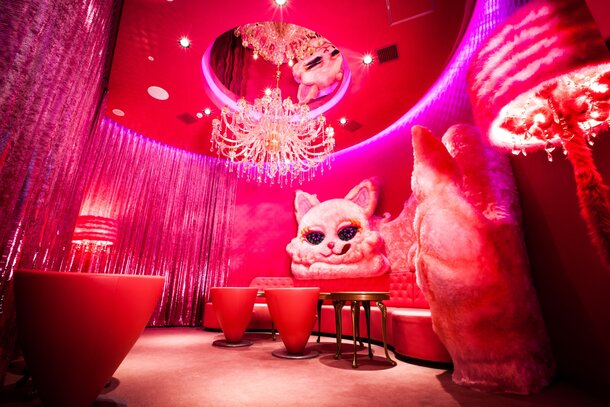 The producer of this cafe is actually another famous Harajuku name: Sebastian Masuda! This lover of color and all things cute and scary is the brilliant art director behind Kyary Pamyu Pamyu and the owner of the world-famous Harajuku shop and brand 6%DOKIDOKI.
Their food is fit for the pickiest of monsters with a menu featuring things like Colorful Rainbow Pasta, Butcher's Steak, Waffle Chicken, and Teriyaki Chicken Bowl, each filling, delicious, and beautifully plated!
Colorful Rainbow Pasta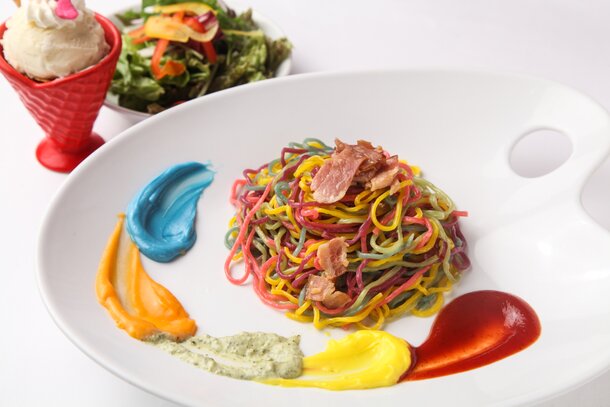 Butcher's Steak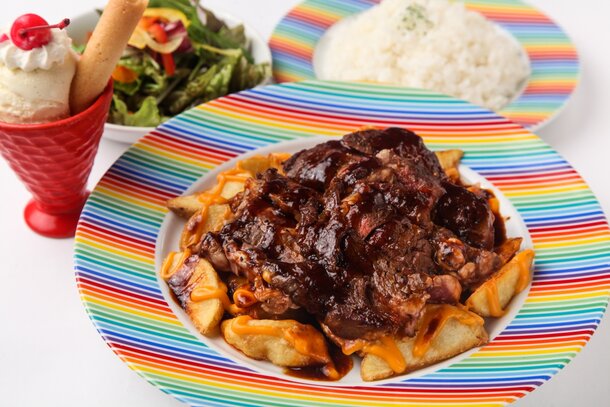 Waffle Chicken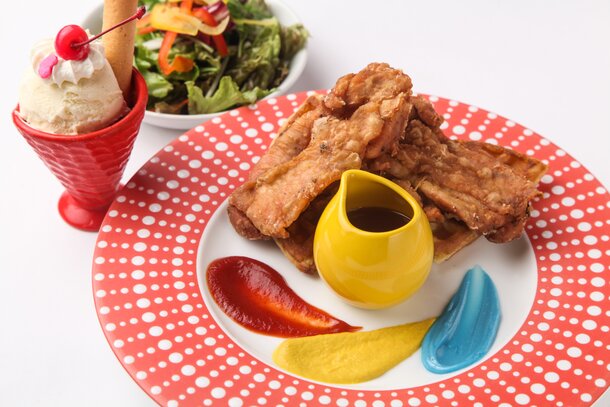 Teriyaki Chicken Bowl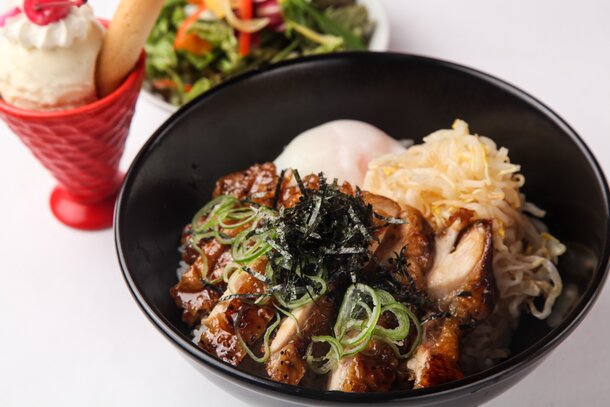 As of March, KAWAII MONSTER CAFE HARAJUKU has hosted more than 100,00 customers. Commemorating that, they've released a special and sweet new item for Golden Week: Pink Cat Food!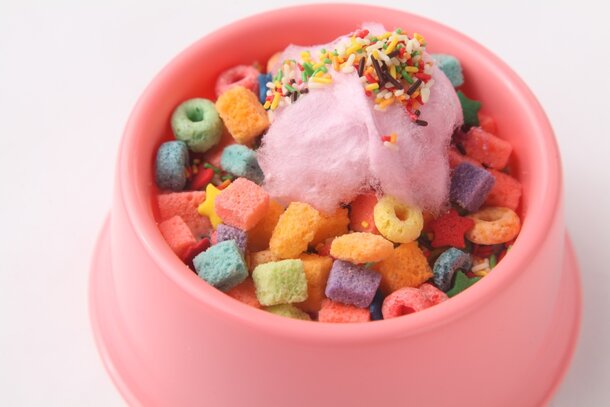 Available from 4/29 to 5/8, this deliciously cute and sweet dessert mixes all sorts of colors and textures. It starts with milky vanilla ice cream on the bottom of a cat bowl which is covered in colorful fruit cereal and cake rusk before being topped off with a "fur ball," which is actually some yummy cotton candy!
This isn't something you'll want to miss out on, so if you have a chance, pay a visit to the KAWAII MONSTER CAFE in Harajuku! How would you eat this dessert?
This is a Tokyo Otaku Mode original article by Jen Smith