LIV HEART is known for their ridiculously sweet and ridiculously soft plush toys, and their lineup is more adorable than ever for 2017! This is especially true of their Nemunemu line of sleepy characters that are perfect for snuggling up with while you take a nap.
They're showing off their newest releases through exhibitions, and as always, they're finding heartwarming ways to be a part of your everyday life~ If you think you're ready for how cute these are, then check out the photos below!
These sweet sheep plush toys would be so nice to take a nap with!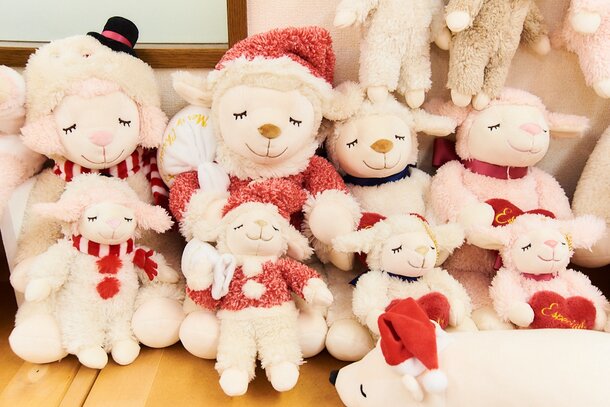 Speaking of sleeping, it'd be a lot easier to do with one of these around your neck to lean against!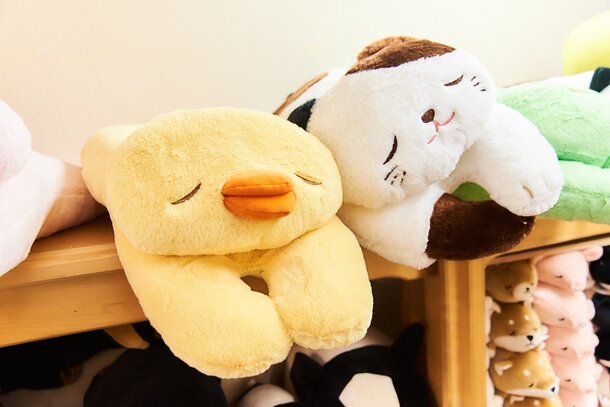 They're releasing a ton of items that would be great for relaxing and sleeping~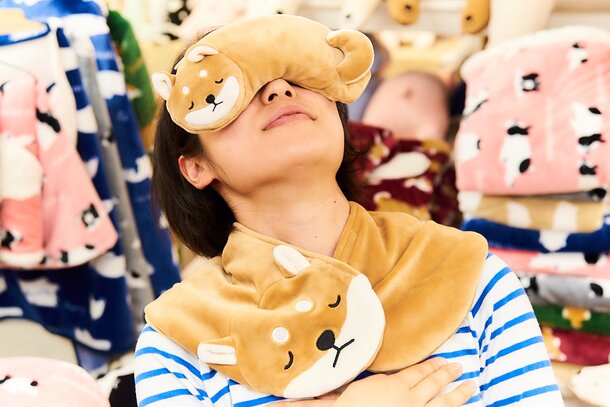 Gaming or working on the computer would be a lot nicer with one of these cozy lap blankets to keep you warm, too!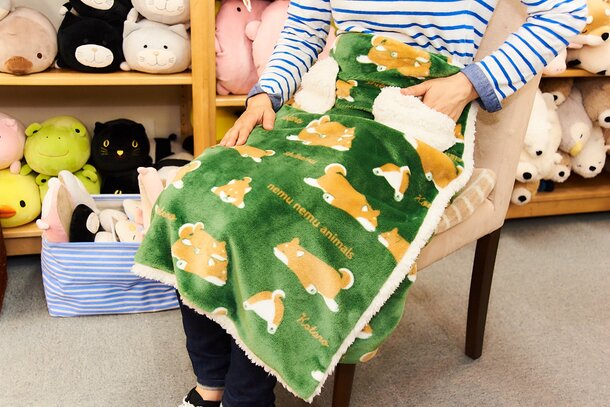 You could make every day cuter with these ball chain plush toys~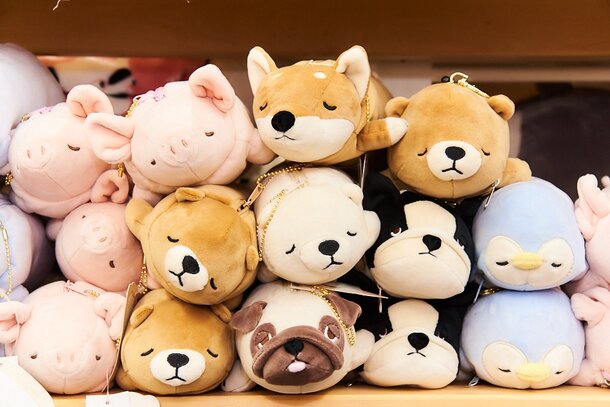 Kotarou, Buburu, and Lucky are dressed in mufflers to keep themselves extra warm while they sleep, and they also have holes for your hands to keep yourself warm, as well!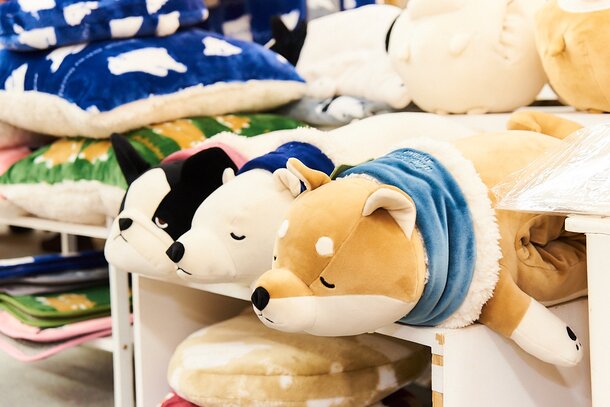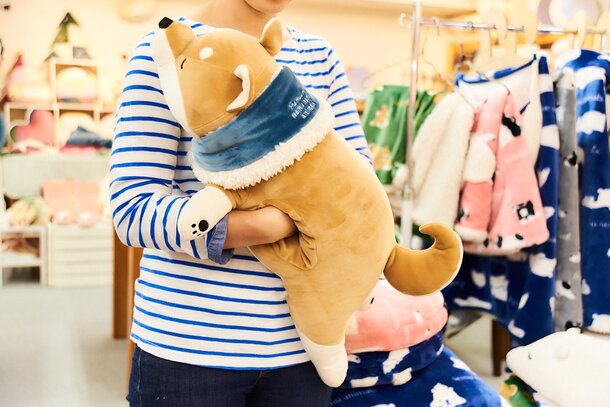 These volleyball-sized plush toys have the same feature, as well~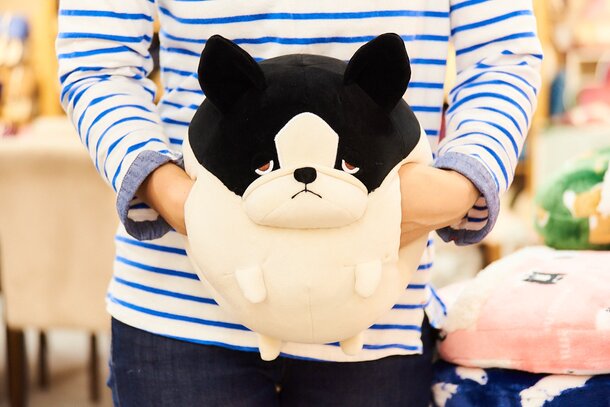 Not all of their toys are sleepy, though... Look at how adorably happy the shark in this series looks!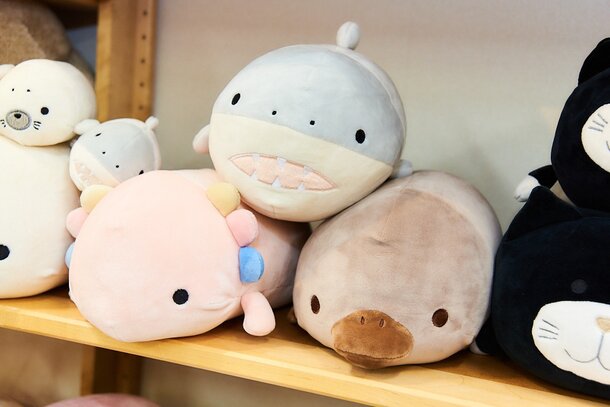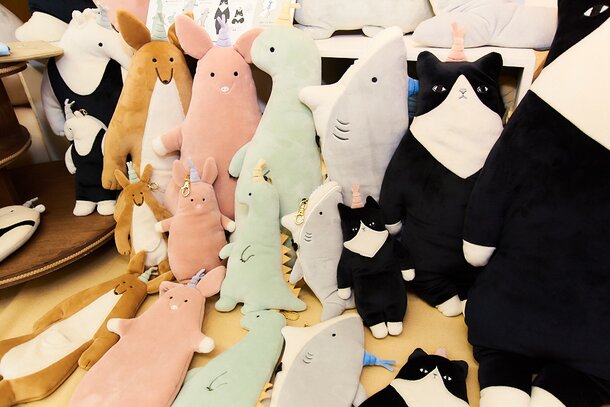 Doesn't this wall of cuteness just make your heart melt?! They're so squishy!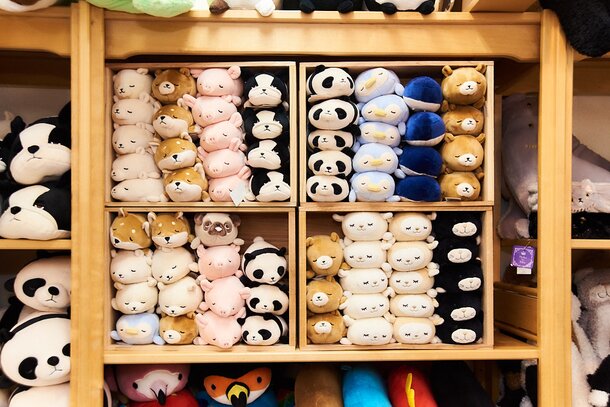 They're releasing a lot of unique items, too like this plush polar bear that has a space or your tablet or smartphone!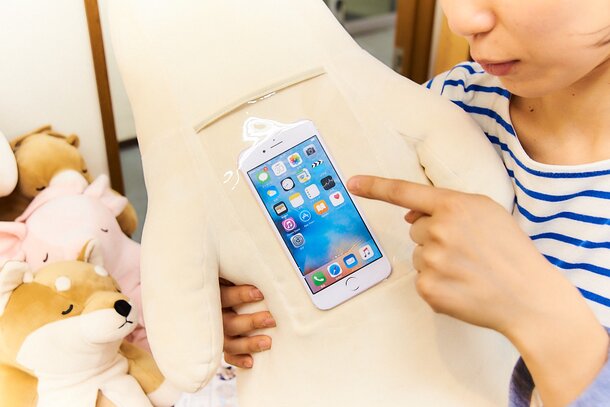 Looking at this setup, you feel like you could make any part of your day cuter.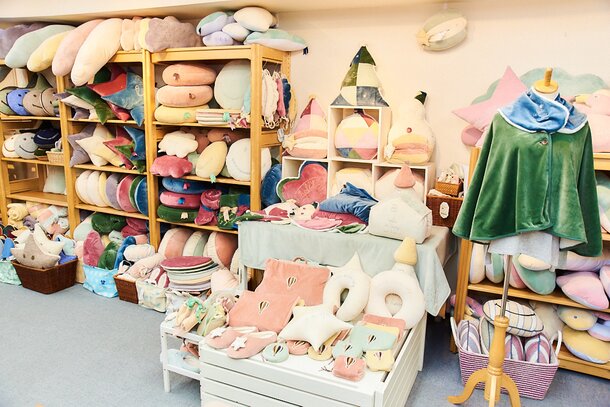 D'awh. ♡ Look at that expression!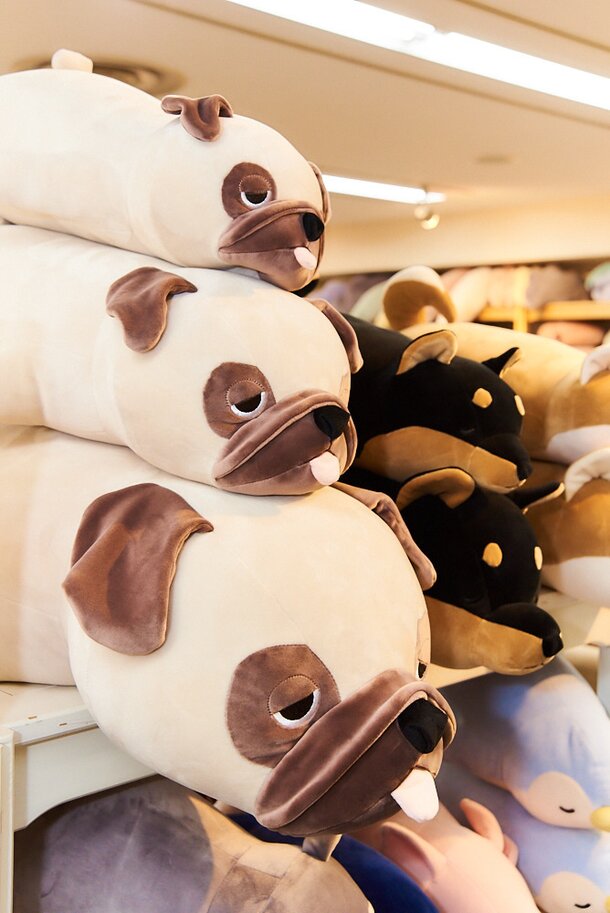 LIV HEART had better keep it up with these new items so we can completely fill our homes with cute stuff! Get your own LIV HEART plushies or follow the label here for the latest LIV HEART news!
This is a Tokyo Otaku Mode original article with photography by Takemori S.