You'd think that at 450 meters, TOKYO SKYTREE® would dwarf even the Colossus Titan, but now a 350 meter Titan has appeared to terrify Tokyo! What on earth is happening?!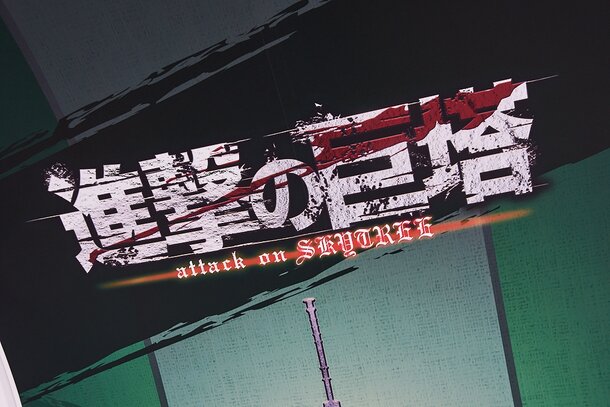 One of Japan's most popular attractions, TOKYO SKYTREE® is collaborating with massively successful anime Shingeki no Kyojin ( Attack on Titan ) for 'Recapture the SKYTREE from the gigantic 350 meters tall Titan! "attack on SKYTREE®"'! This epic event will run until Jul. 14, but don't worry if you can't make it - you can get a load of the action with these incredible photos!
Everything looks fine from the outside, but…
... things get hairy as soon as you enter! No longer a peaceful spot, it's now Wall-SKYTREE - and it's under attack! Will you join the Survey Corps to help save mankind?!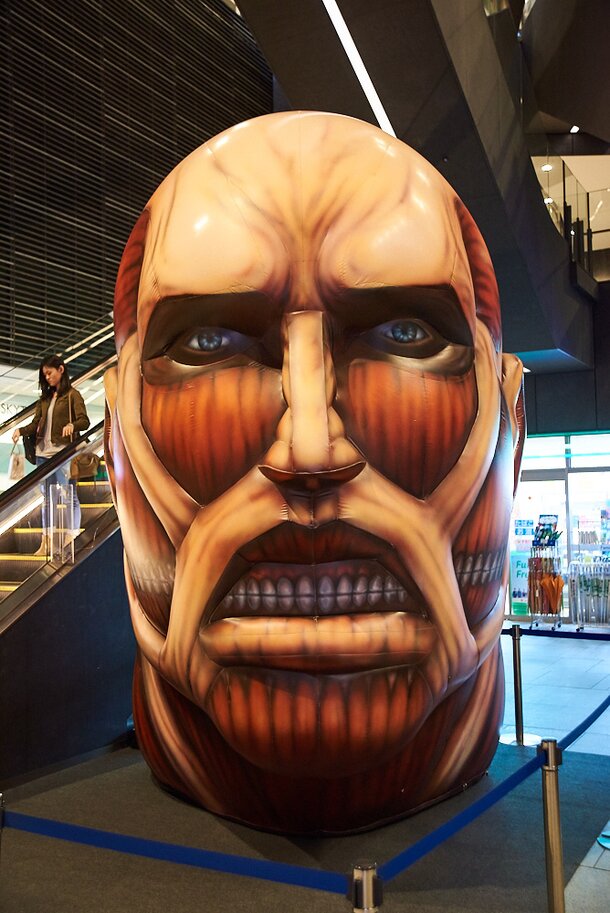 After speeding up to Floor 445's Tembo Galleria, visitors are greeted with a rather enormous welcome - the Colossus Titan punching right through the wall!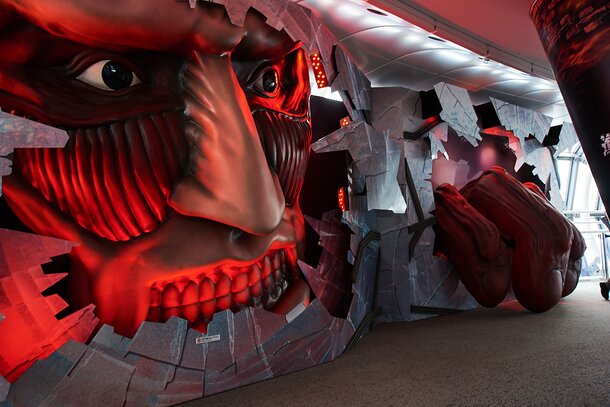 Humankind must fight back against the Titans, so here come Eren and his comrades in dynamic illustrations, ready to take back the tower!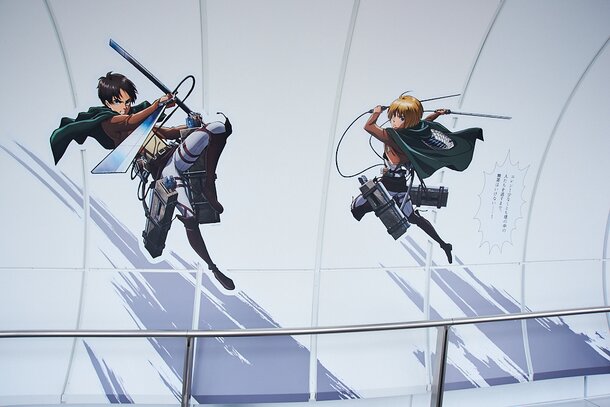 Walking on, visitors are treated to a selection of memorable scenes from Attack on Titan Season 1. With these snapshots to remind us just how hard they fought last time, it's easy to imagine the blood, sweat and tears they're putting into the battle here!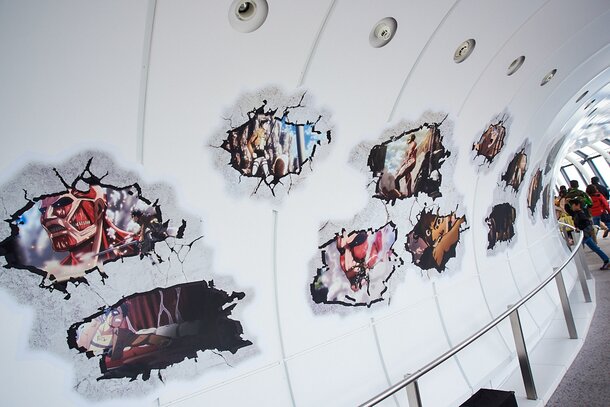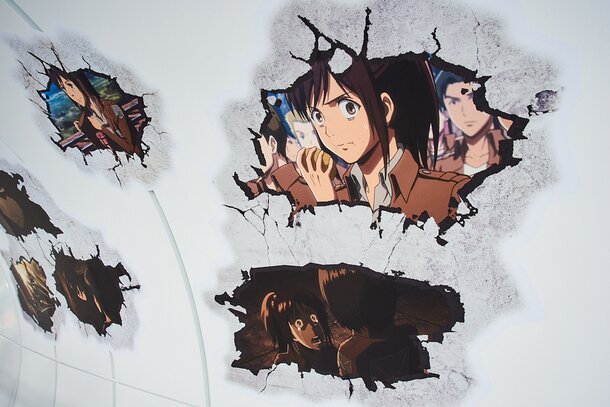 And here comes Sasha, followed by some very familiar faces!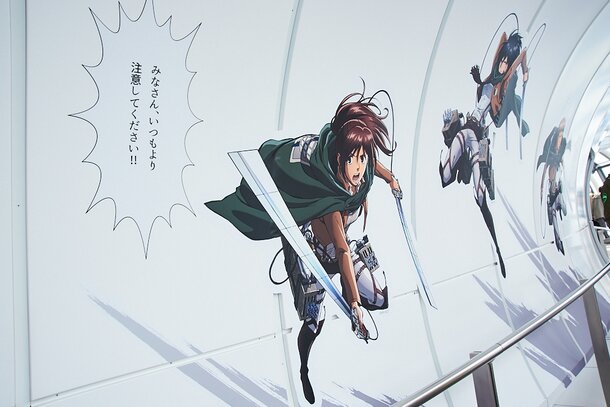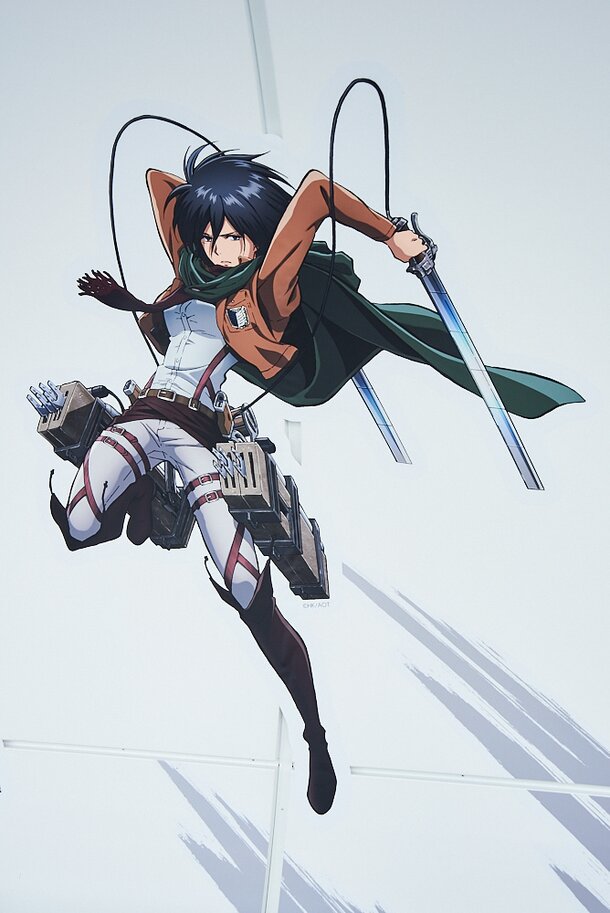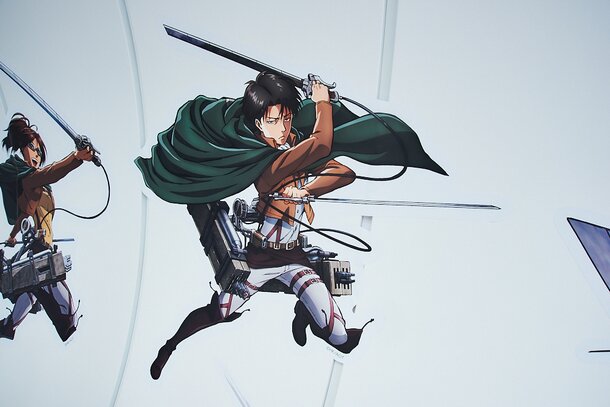 Keep following the path and you'll suddenly find yourself facing down the Colossus Titan again, here to attack the Wall-SKYTREE... Feel the impact of the massive illustration, and admire the Survey Corps' courage in their counterattack.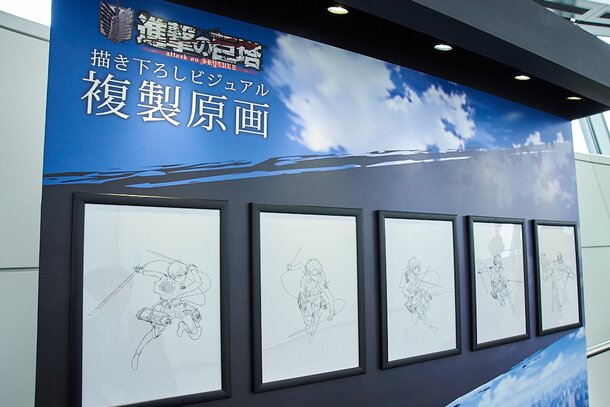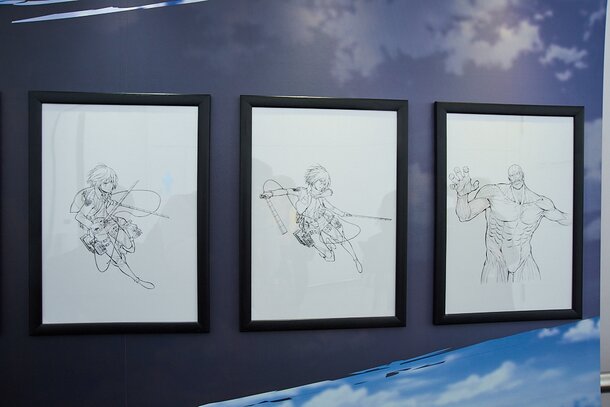 After the battle, it's time to check out some awesome images from Attack on Titan Season 2, released to the public for the very first time.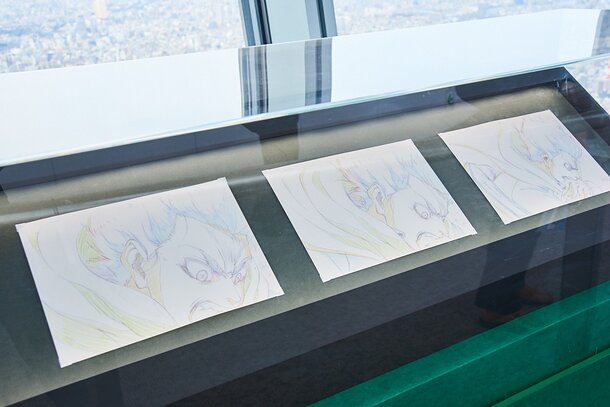 Then, snap an epic shot at Sorakara Point, the highest reachable point for visitors! While the sensation of walking in the sky is amazing enough as is, this space packs twice the impact with Eren in Titan form, of course accompanied by Mikasa and Armin.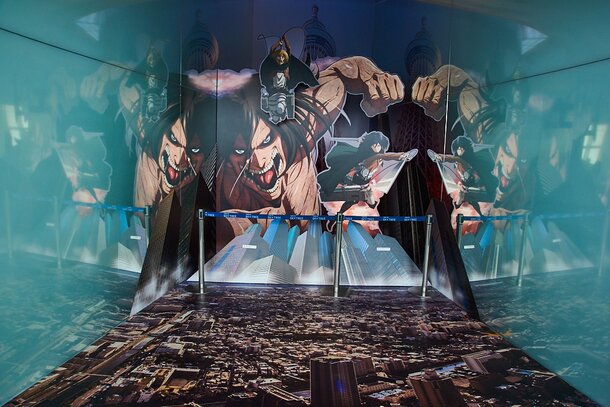 Before heading on, make sure that you've found the 9 Titan MOBs hiding in all sorts of places...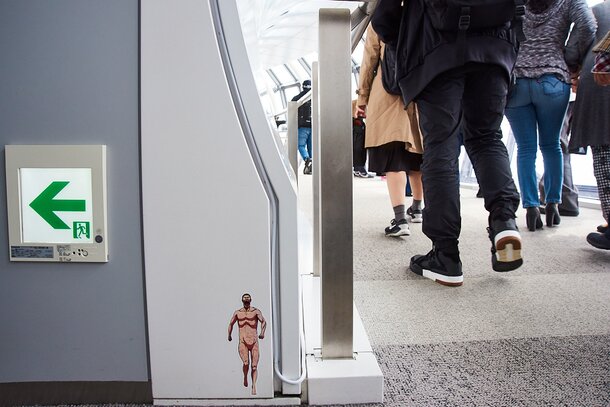 What better way to celebrate the victory than getting your hands on some awesome Attack on Titan goodies? There's even a ton of limited-edition items available only at this event!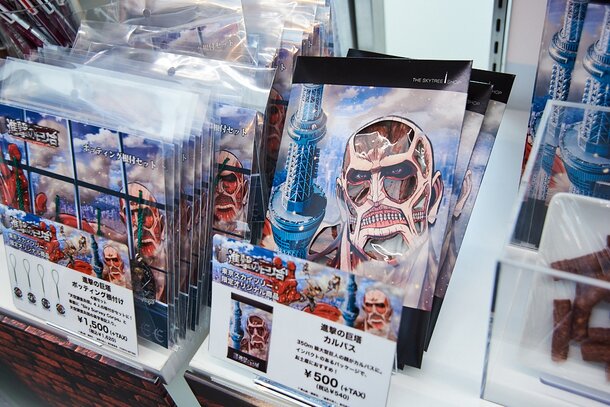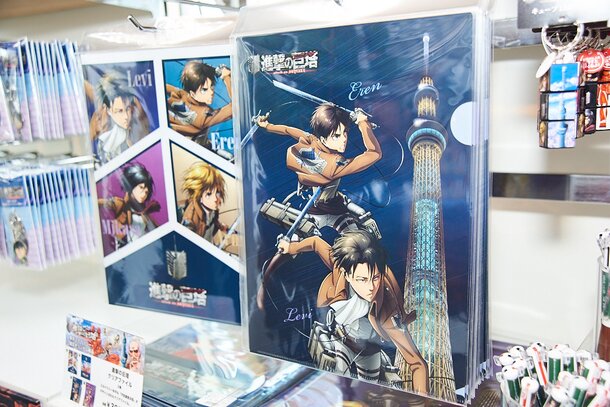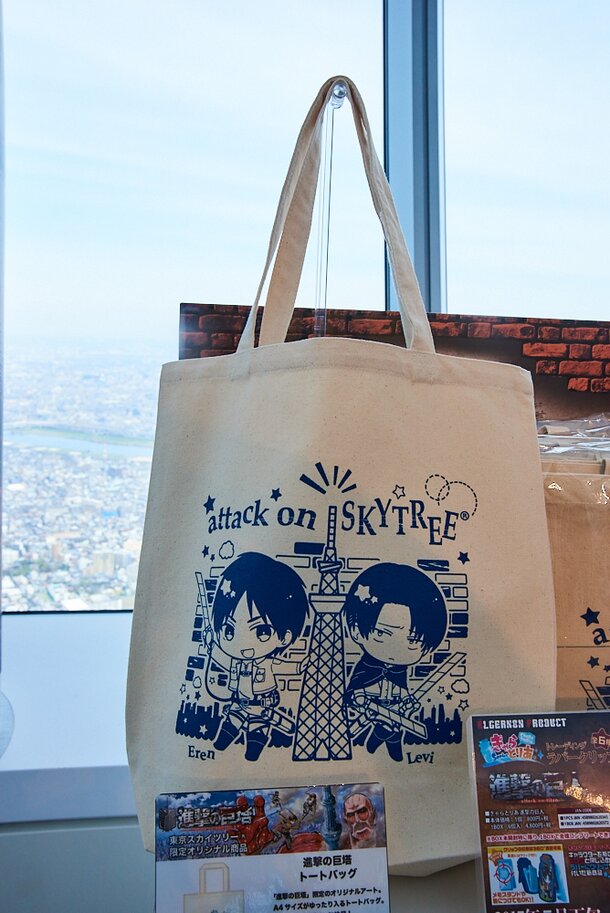 They may not be for sale, but feel free to marvel at these life-size statues of Eren and Levi!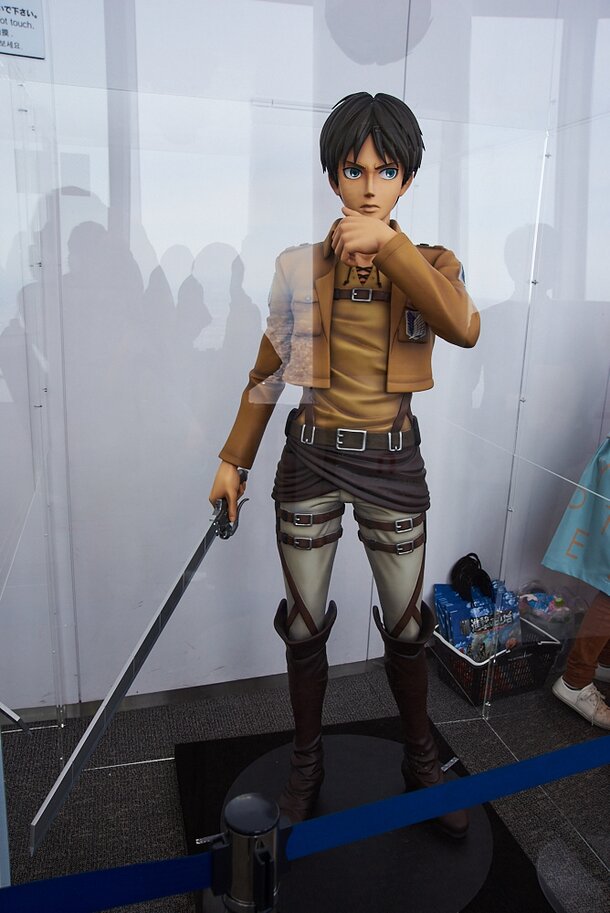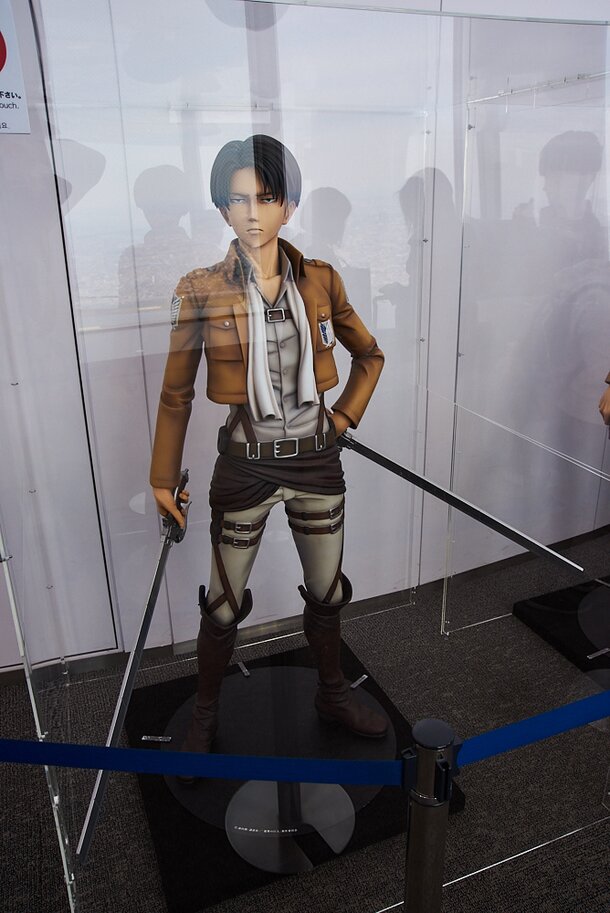 Feeling exhausted from the ordeal? You have to keep your energy up when you're fighting Titans, so the collab menu at SKYTREE CAFE on the Tembo Deck Floor 340 is packed with delicious food that'll help get your strength up for the next battle!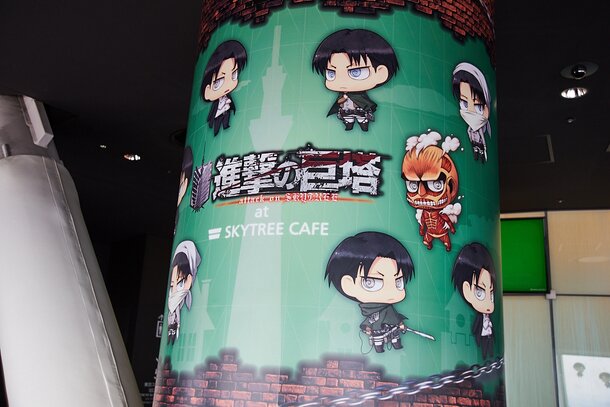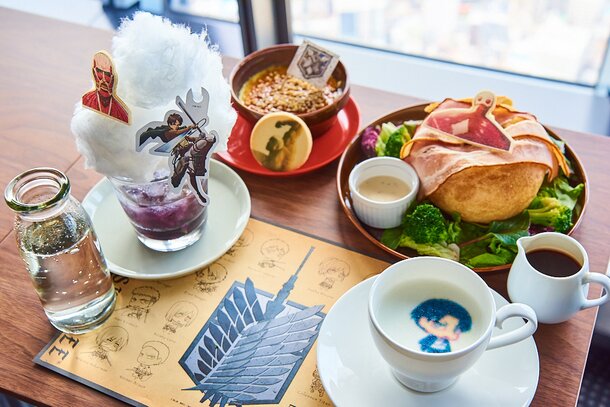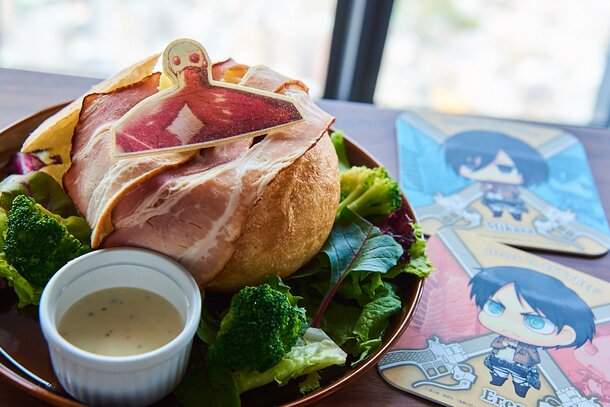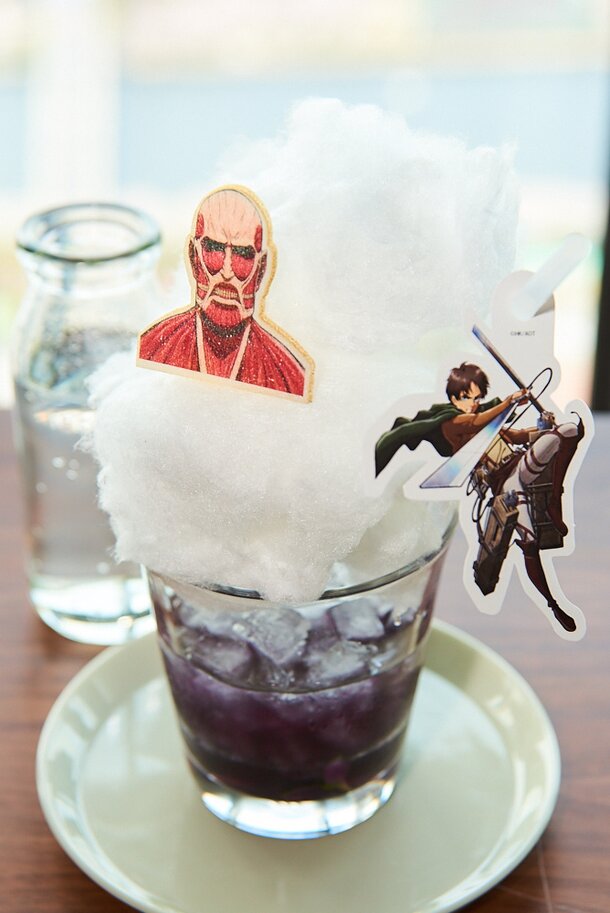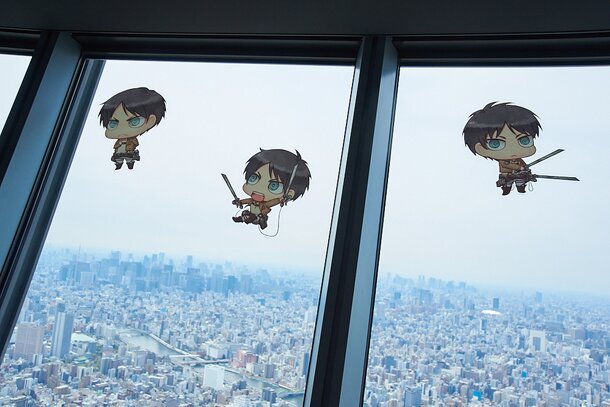 This intense event is perfect for fans feeling hyped about the currently airing Attack on Titan Season 2 - join the Survey Corps in their battle at TOKYO SKYTREE® now!
Recapture the SKYTREE from the gigantic 350 meters tall Titan! "attack on SKYTREE®"
Until Jul. 14
Opening hours: 8:00 am−10:00 pm (open all year round)
*Last admission at 9:00 pm.
Address: 1-1-2 Oshiage, Sumida, Tokyo 131-0045
Official event site: http://www.tokyo-skytree.jp/event/special/shingeki2017/
This is a Tokyo Otaku Mode original article with photography by Takemori S.