Attack on Titan The Ride is a 4D flight simulation attraction in which guests can experience the full terror of a Titan attack! The ride has also been a big hit in Taiwan but is now set to thrill visitors of Yamanashi's Fuji-Q Highland theme park.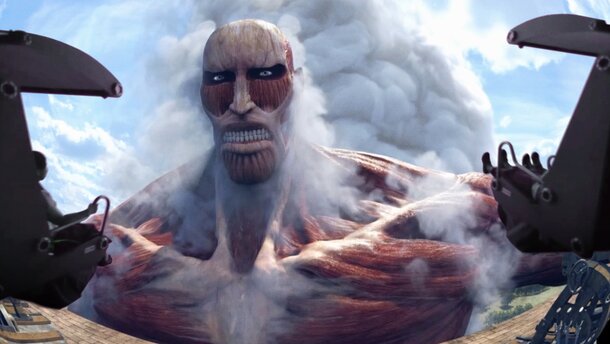 Seated in front of the 20m screen, riders experience the flight and motion of the video as the terrifying Titans continue their assault. Filmed with high-tech 6K cameras and set against the beautiful Mount Fuji scenery, the video also boasts a score composed and conducted by the legendary Joe Hisaishi.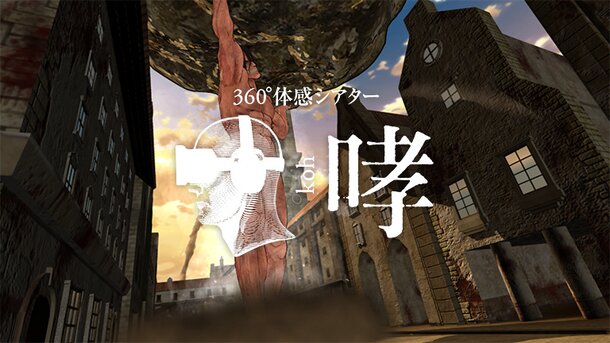 As part of the dedicated Attack on Titan area at the park, fans can also explore the franchise's unique world for themselves through the 360º VR theatre. By donning the head mounted displays, visitors can become a member of the Survey Corps and experience the Attack on Titan environment first hand including the terror of a Titan attack.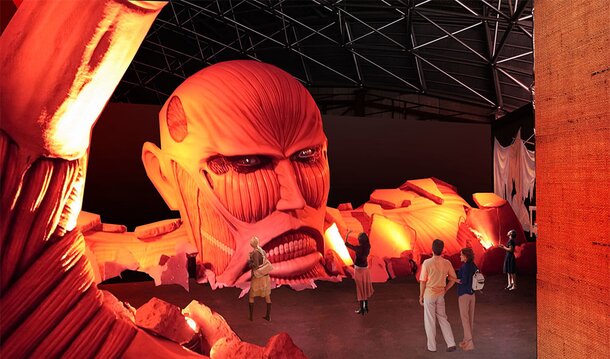 Like all good theme park attractions, the Attack on Titan collaboration will also feature a series of park exclusive merchandising options themed around the idea of military stores so you can pick up all essential Survey Corps supplies whilst immersing yourself in the world of the show. A life size Colossal Titan statue will greet visitors as they enter the attraction to fully bring the Attack on Titan universe to life.
The Attack on Titan attraction runs at Fuji-Q Highland from April 20, 2017 to May 6, 2018.