There's no better way to show your love for a particular character than your very own ita-bag! Fans basically take a bag and cover it with goods dedicated to their favorite character like pins and charms, and some of them are absolutely amazing. Of course, the amount of money you put into these can be a bit painful, so the ita comes from "itai!", or "ouch!"
otamart is a massive flea market for otaku, making it a pretty great place to find items for your very own ita-bag, and they held a contest to find the best of the best among ita-bags!
There were four levels of winners: 10 "chosen bags" (general winners who received 1,000 points to spend on otamart), 1 good design (a bag chosen for a particularly unique design, the winner of which would receive 2 pouches), 1 runner up (2 bags of his or her choice), and 1 first prize (3 bags of his or her choice). Check out the winners below!
Chosen Bag #10 of 10: Eren Jaeger of Attack on Titan
This one has a simplicity that even Eren would like, and a bunch of awesome quotes!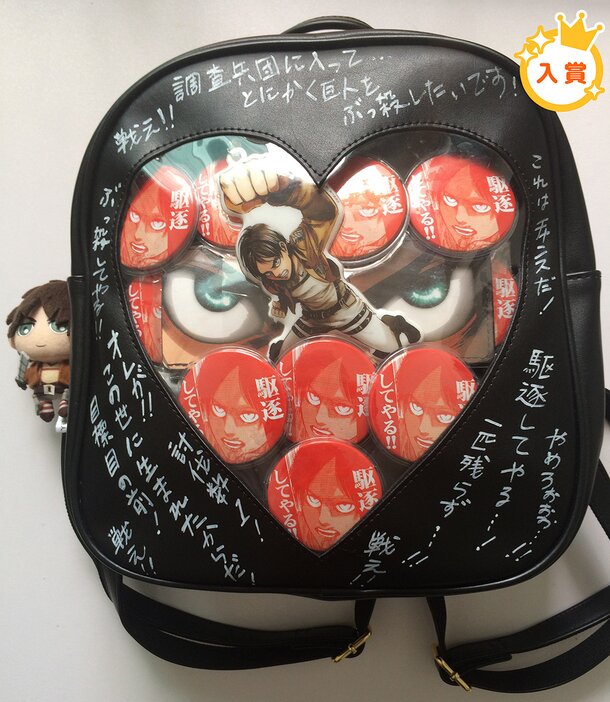 Chosen Bag #9 of 10: Ichinose Tokiya of Uta no Prince-sama
This one features a ton of purple, perfect for Tokiya!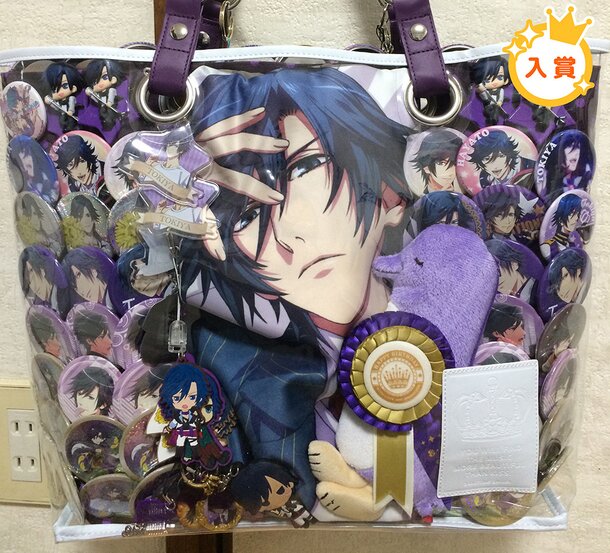 Chosen Bag #8 of 10: Nanase Riku, Izumi Iori, and Fly Away! of Idolish Seven
Chosen Bag #7 of 10: Usui Masumi of A3!
The clean simplicity and layout of this one is just great~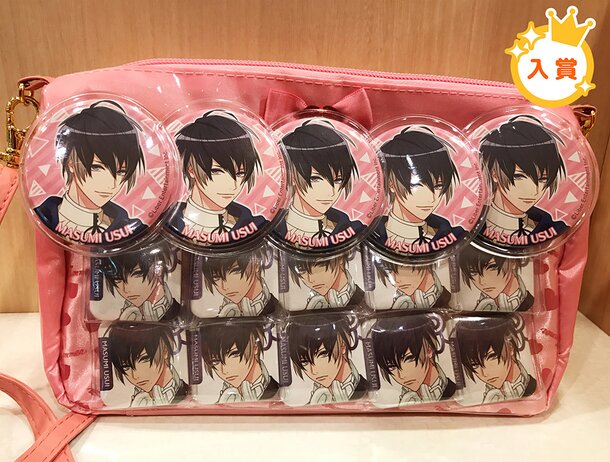 Chosen Bag #6 of 10: Mutou Yugi and Yami Yugi of Yu-Gi-Oh!
Can't go wrong with Yugi and Yugi! There's such a variety in the pins on this bag!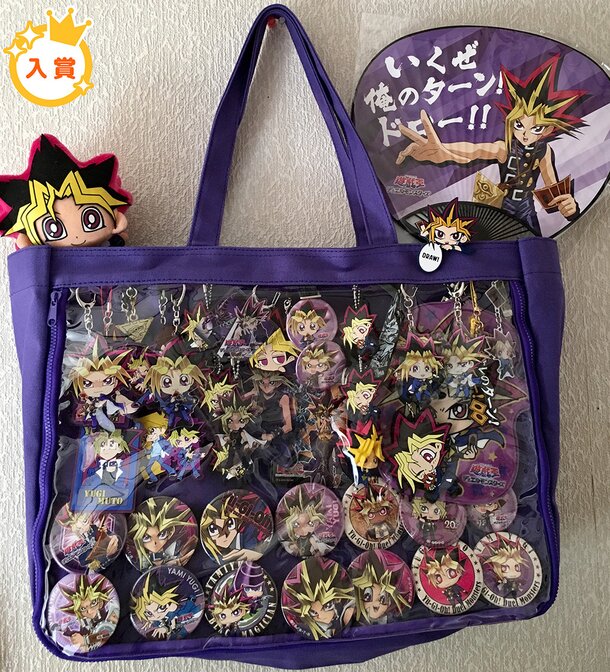 Chosen Bag #5 of 10: Jean-Jacques Leroy (J.J.) of Yuri!!! on Ice
J.J. needs a bag as bold and brilliant as he is, and this one definitely captures that.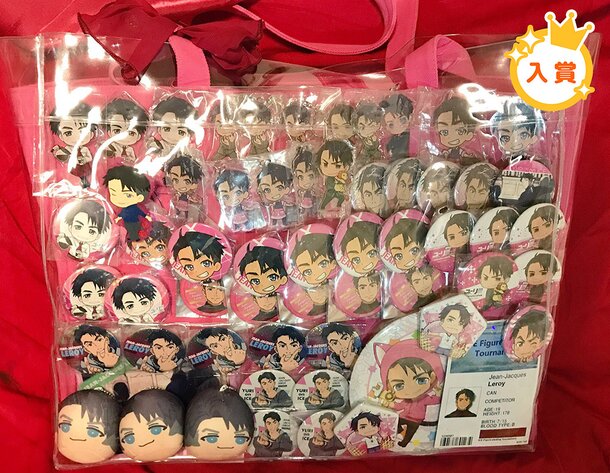 Chosen Bag #4 of 10: Asahina Natsume of Brothers Conflict
The gorgeous straight lines of the pins and their colors are fantastic!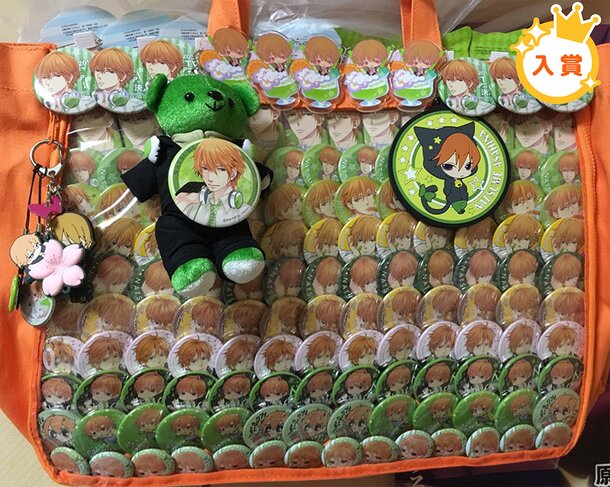 Chosen Bag #3 of 10: Jyushimatsu of Osomatsu-san
Jyushimatsu's hilarious spirit is so well-captured. It's impossible to not look at this bag and not grin!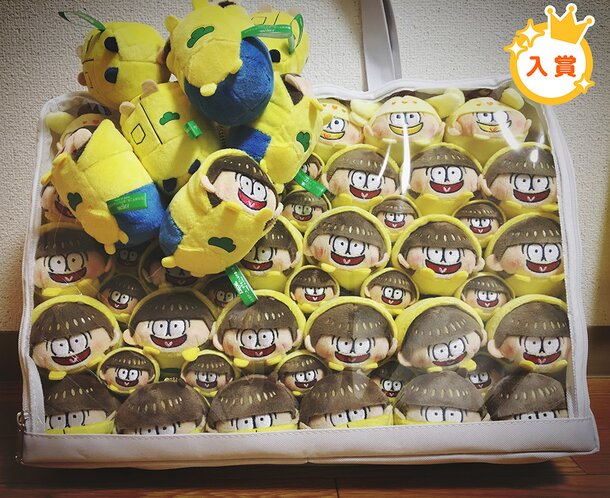 Chosen Bag #2 of 10: Tsukishima Kei of Haikyu!!
Tsukishima's serious (and ever-so-slightly moody!) side are probably his most charming points, and this bag brings that to life perfectly! (Plus, oh man, those cute plushies!)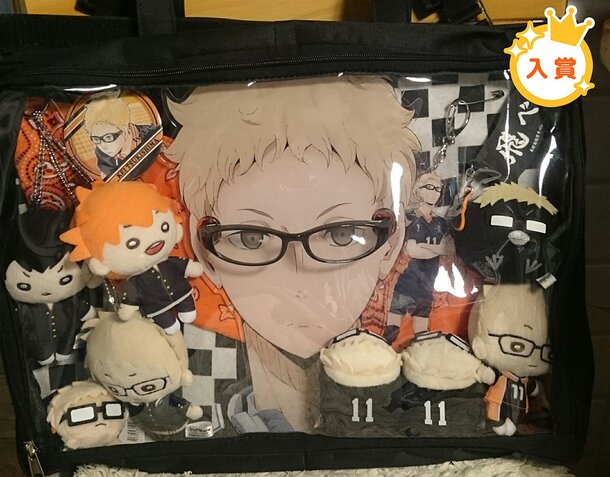 Chosen Bag #1 of 10: Sharo of Gochuumon wa Usagi Desu ka?
Sharo is adorable, and so is this bag!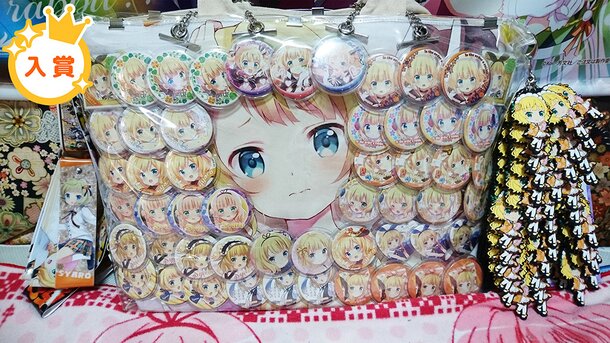 Good Design Winner: Osomatsu and Karamatsu of Osomatsu-san
This is a really special bag with an extremely different look to the others, and it turned out amazing! Also, this was apparently the winner's first ita-bag!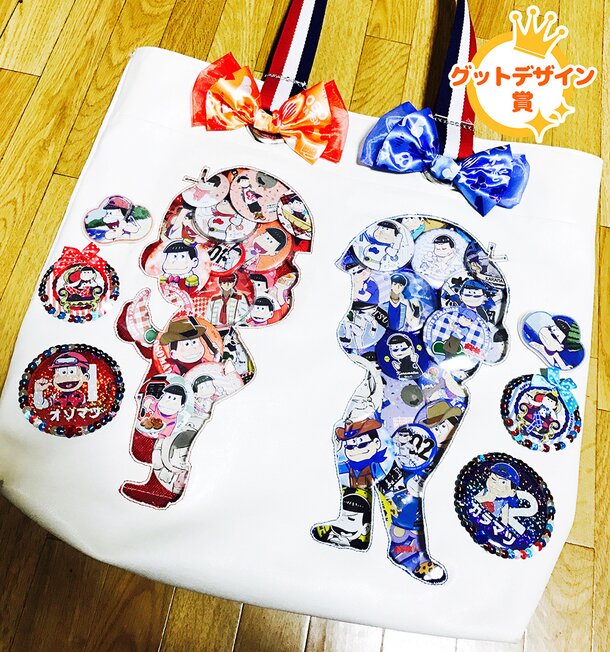 Second Place Winner: Nishikino Maki of Love Live!
A Love Live! bag has to have as much spirit and energy as the cast of the franchise, and this one absolutely does!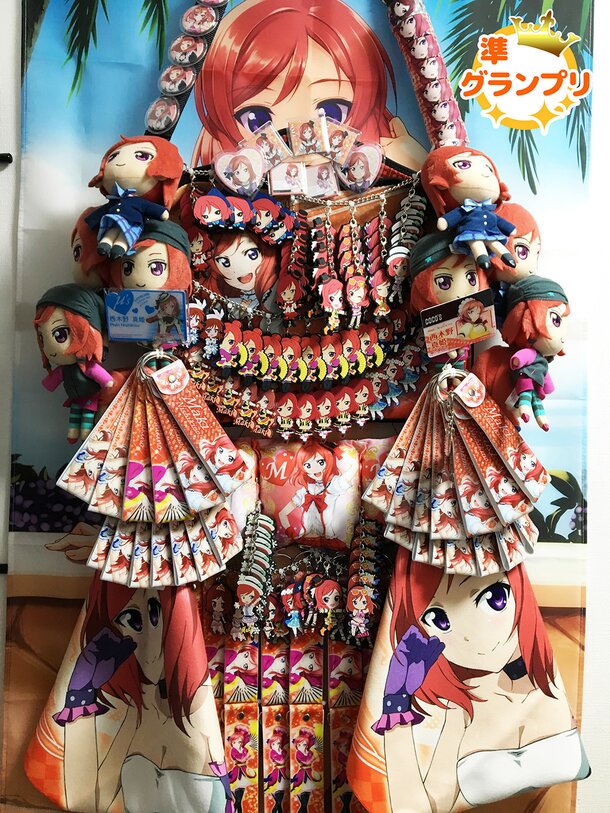 Grand Prize Winner: Ida Amatsu of Prince of Stride
The grand prize winner went all out for this magnificent bag! The spiral design turned out absolutely perfect!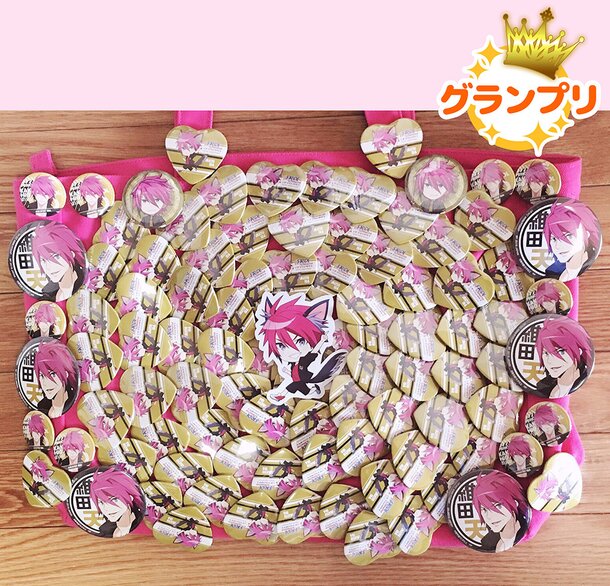 It's a good thing so many of these have plastic windows to protect all of the work that went into them! Imagine if a plush of your favorite character got soaked and ruined after a sudden rainfall... ((´д`)) Ugh! The amount of creativity in these is so cool, so hopefully otamart will do another of these contests next year!