Fuchico has graced the edges of our cups in all kinds of costumes and acrobatic poses, and now it's time for a relaxing bath at a sento, a Japanese public bath house!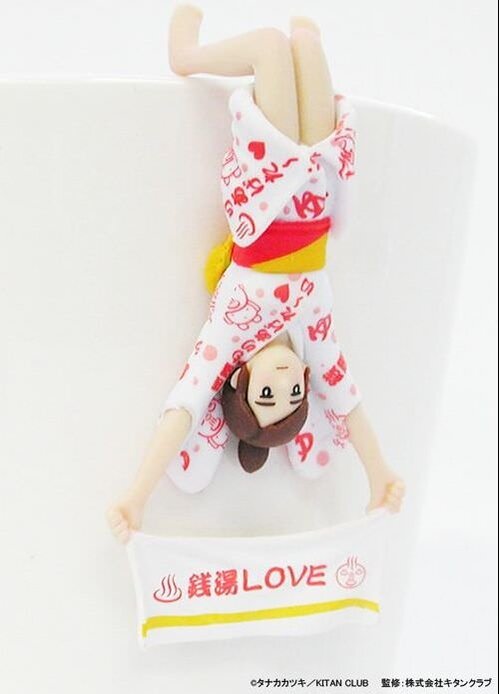 With traditional sento on the decline, this collaboration between Fuchico and "Sento Moriageta~i" aims to promote sento and encourage people to try it.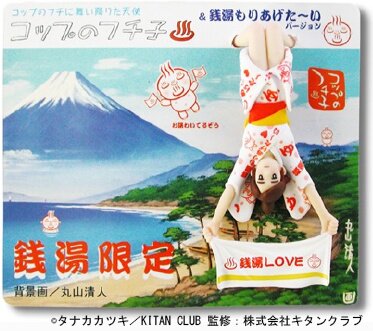 Sento Fuchico is wearing a yukata featuring Oyuwaiteruzou, the official character of "Sento Moriageta~i", and she's holding a hand towel that says "Sento LOVE", while the cardboard features a painting of Mt. Fuji made by Maruyama Kiyohito, one of Japan's last remaining sento mural painters.
Sento Fuchico will be available between Mar. 26 and May 31 at designated bathhouses. Check here for an extensive list of the participating sento~