Fans will be delighted to know that some of their favorite characters from the hit series Sword Art Online are receiving the Putitto treatment! These collectible toys, which are slated for a February 2017 release, are known for their unconventional but enjoyable ability to sit on the edge of surfaces, particularly the rims of cups!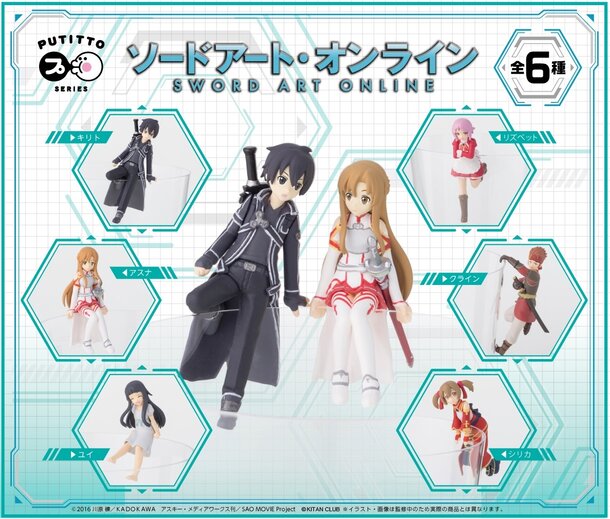 Sword Art Online's fanbase has exploded exponentially, especially so since the 2012 release of its first TV anime series. The release of this Putitto toy series will be right on the heels of the series first movie, Sword Art Online the Movie: Ordinal Scale, which releases Feb. 19, 2017.
The lineup currently includes six characters: Kirito, Asuna, Yui, Lisbeth, Klein, and Silica. All of them are looking rather cute in their chibi, simplified form, but fans will also be delighted to see a consistent level of detail, particularly when it comes to their weapons and in-game clothing.
Putitto figures aren't the traditional figures one might find in their collection - these are made with unconventional display areas in mind. The most popular display location happens to be the rims of cups, but with a little bit of creativity, you'll find plenty of other places at home and at work that could use a little SAO personality~!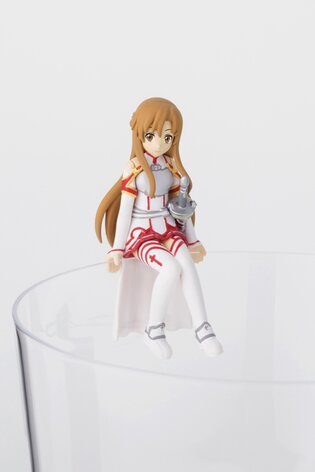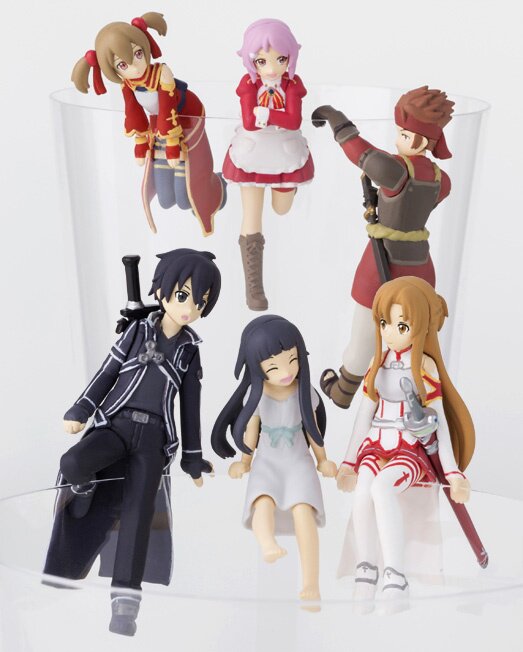 About the Putitto Series
Putitto figures might be a tad unusual, but they've grown increasingly popular across the years thanks to company Kitan Club and their more popular "Fuchico on the Cup" series! In light of this, Kadokawa has obtained the official license to bring fans an enjoyable SAO version of these delightful collectible toys.
Product Details
Name: Putitto Series: Sword Art Online
Release: February 2017
Price: 600 yen (plus tax) per pack (includes six figures)
Size: approx. 60 mm
Material: PVC
Type: Blind box package
Sales Agency: Kadokawa
©2016 Reki Kawahara / KADOKAWA / ASCII Media Works / SAO MOVIE Project
©KITAN CLUB