We've got fantastic news for fans of the smartphone game IDOLiSH 7 who also happen to share Yotsuba Tamaki's intense passion for pudding! A set of puddings and spoons featuring King Pudding transformed into seven IDOLiSH 7 characters (including Izumi Iori and Nanase Riku) is available to pre-order on Premium Bandai right now! The set of seven puddings and spoons also comes with a spoon case so you can carry your favorite spoon in style, and the whole set comes in an exclusive box. The Shiawase Hakobu King Pudding set retails at ¥5,980 (including tax, not including shipping and handling) and pre-orders started on Premium Bandai at 1:00 pm on Friday, Feb. 3. Shiawase hakobu means "happiness-bringing," and these adorable spoons will definitely add extra happiness to every mouthful of delicious pudding!
■ Product Features
The packaging of each pudding features King Pudding transformed into one of seven IDOLiSH 7 members. With their refreshing sweetness and glossy texture, these puddings taste as good as they look.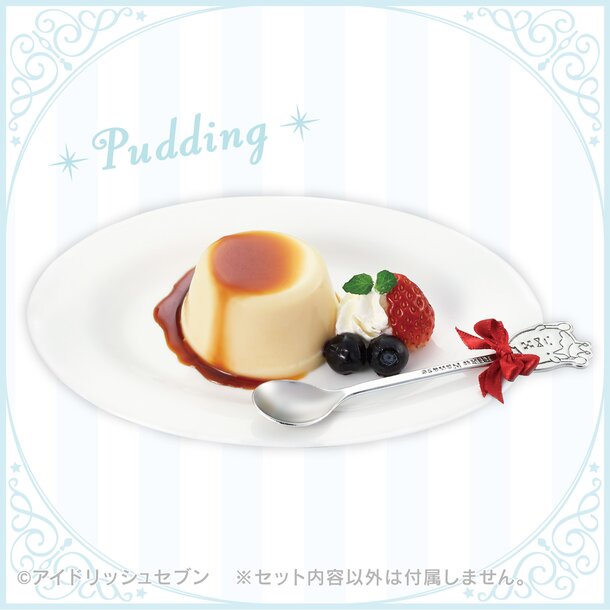 The perfect way to enjoy these puddings is with one of the seven matching spoons featuring the same King Pudding design inspired by the IDOLiSH 7 members! These 120-millimeter-long spoons are made in Tsubame City in Niigata, a place that is famous for the production of metal tableware. They've also been awarded the "Made in Tsubame" seal of approval by the Tsubame Chamber of Commerce and Industry, an award that recognises products with excellent design and excellent quality. The set also comes with a King Pudding spoon case, which can also be used as a keychain thanks to the ball chain included.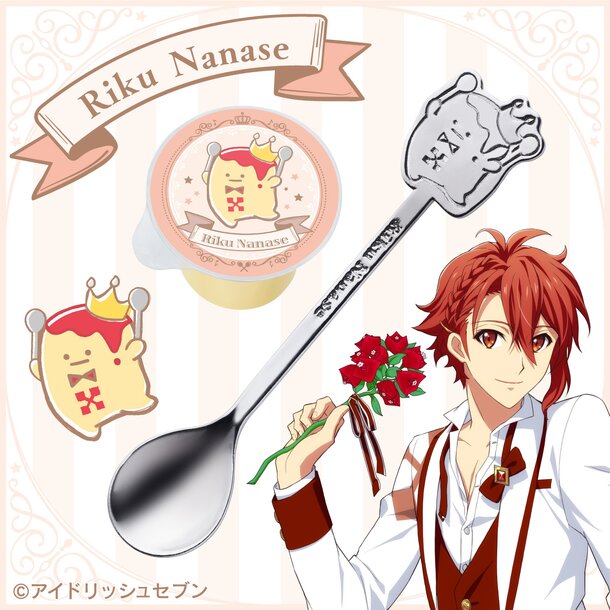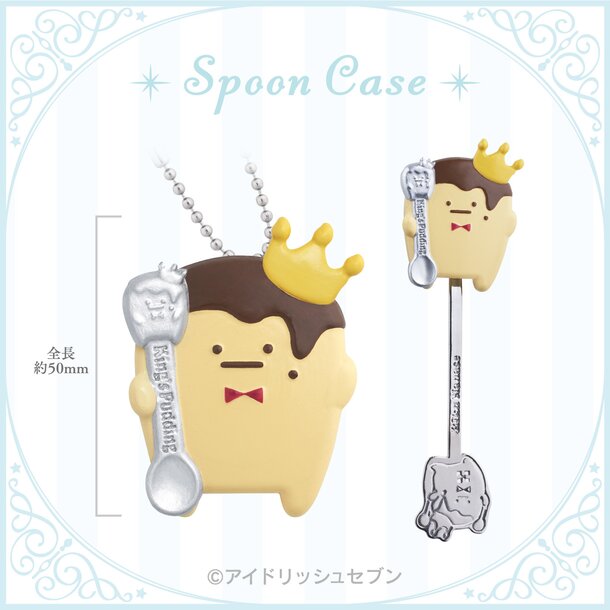 ■ Product Details
Name: Shiawase Hakobu King Pudding
Price: ¥5,980 (including tax, not including shipping and handling)
Recommended Age: 15+
Set Contents:
・Seven puddings (plus caramel sauce in a separate container)
・Seven spoons (Izumi Iori, Nikaidou Yamato, Izumi Mitsuki, Yotsuba Tamaki, Osaka Sogo, Rokuya Nagi, Nanase Riku)
・One spoon case
Pudding: 55g
Dimensions (approx.):
・Spoons: 120 mm | 4.7" long
・Spoon case: 40 x 55 mm | 1.6" x 2.2"
Materials:
・Spoons: stainless steel
・Spoon case: ABS plastic
Available at: Premium Bandai and others
Pre-order Period: From 1:00 pm on Friday, Feb. 3, 2017 while supplies last
Estimated Delivery: June 2017