Sweets professional Niwa Moeko brings the gorgeous dresses of princesses to life - through icing! A popular choice for birthdays, these "princess cakes" are created by icing the skirt onto a sponge cake and adding details like small edible pearls and sparkles.
Niwa has an impressive range of princesses in her repertoire, including favorites like Ariel, Rapunzel and Princess Aurora. And as if the cakes weren't amazing enough, she also adds themed cookies to top it off!
And it doesn't stop there - Niwa is also able to craft custom skirts to turn an ordinary photo into yet another gorgeous princess cake!
Feeling curious about how the magic happens? Well, wonder no more because Niwa released her very first recipe book on Mar. 21 with the help of Ikaros Publications! With the lovingly titled *"Dream Princess Cakes & Stylish ❤ Naked Cakes - Moeko's DECO Sweets", anyone can learn how to craft these unique and memorable princess cakes!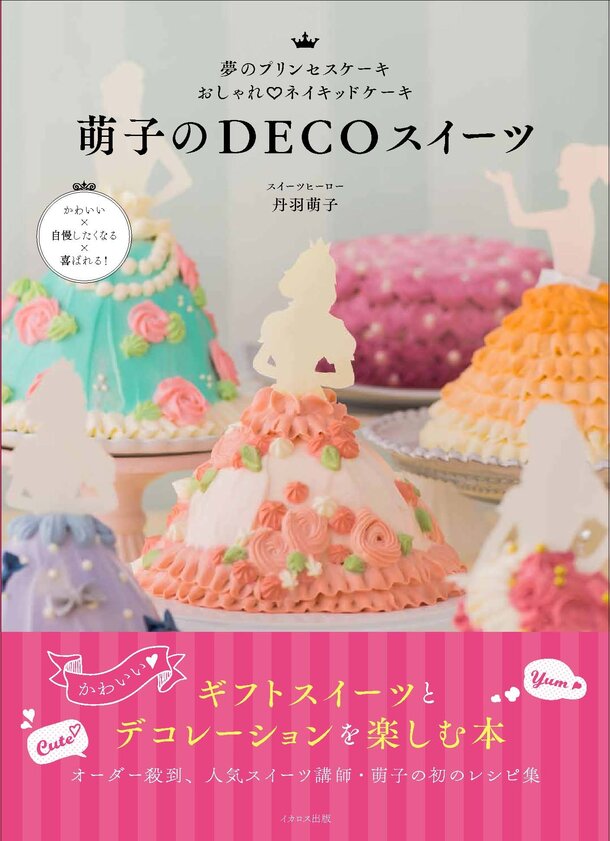 Perhaps icing is too time-consuming for you? That's okay too! Niwa also covers "naked cakes", which are unfrosted cakes that have gained quite a bit of popularity recently. You'll learn to utilize fruits and edible flowers to ensure a naked cake is just as cute as a frosted one!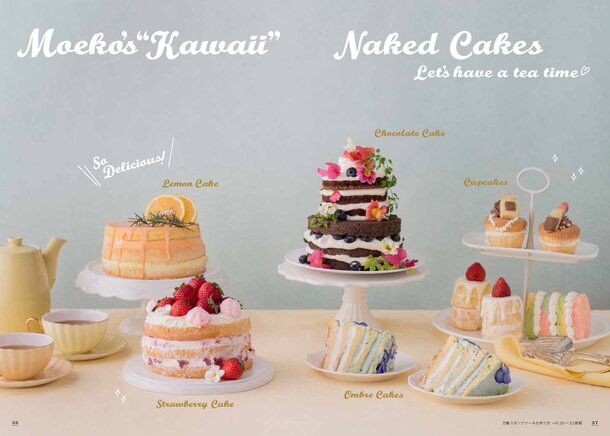 Of course, inspiration and imagination are some of the biggest factors for creating the cake of your dreams. Niwa intended for the book to be used as an inspiration to aspiring cake artists. Try using the high quality photographs to lay out ideas for your newest cake creation.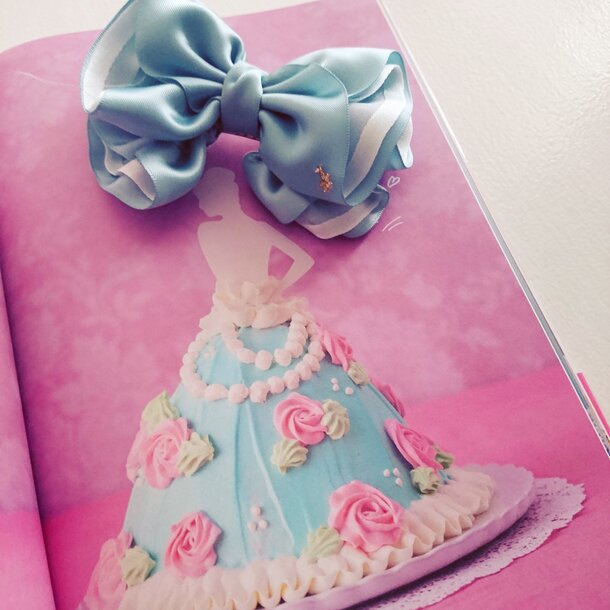 To commemorate the release of her book, Niwa will be hosting workshops in Nagoya at Carlova 360 and Junkudo Loft. Attendees not only learn to decorate and bake cakes with her guidance, but Niwa also gives tips on the catering business, the importance of quality photography, event planning, and other important factors in running a business successfully!
"Dream Princess Cakes & Stylish ❤ Naked Cakes - Moeko's DECO Sweets" has all the things you need to get started. Why not try your hand at crafting your own cakes that are as beautiful as they are yummy?