What better way to usher in spring than with a magical selection of yummy foods and drinks? Several "Alice's Fantasy Restaurant" locations are doing exactly that with their "Easter Fair", which kicks off from Apr. 1 to May 31!!
The specialty eatery, which is managed by Diamond Dining, wows customers the moment they step through the doors with menu items and decor that gives the impression they just waltzed right into the classic novel Alice in Wonderland!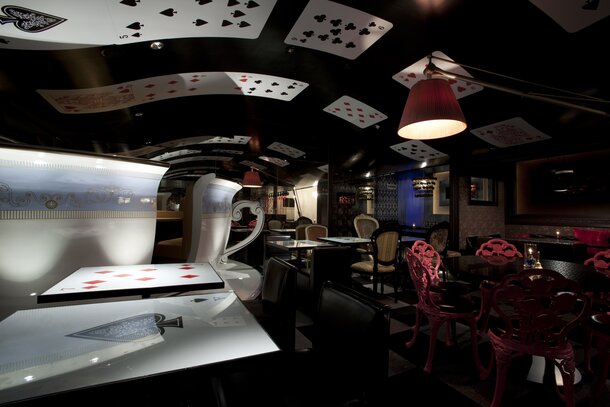 Eccentric and enchanting are just some of the first words that come to mind when you lay eyes on a few of the inventive new menu items below!

This playful salad arrangement begins at the base with a beet and sweet potato mash, which is then topped off by colorful quinoa eggs, a mini carrot, and various greens!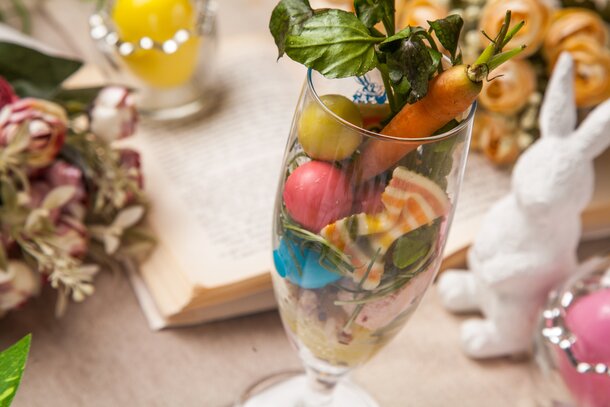 Or perhaps you'd prefer a mouth-watering savory dish of oven-roasted chicken flavored with spice and black tea that boasts a brilliant rosemary aroma?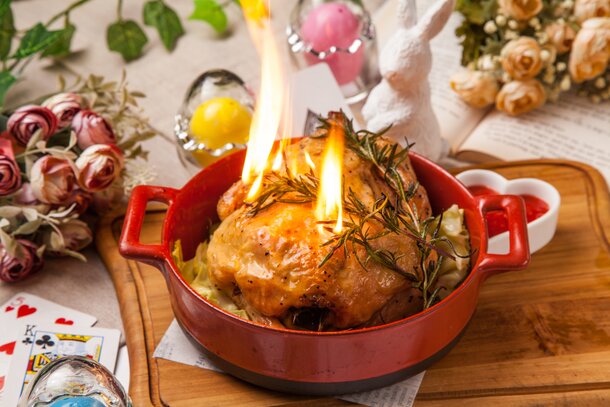 Clearly bunny-inspired, these salted lamb chops were carefully sautéed and is to die for once dipped in the carrot and ginger mash nestled beside it!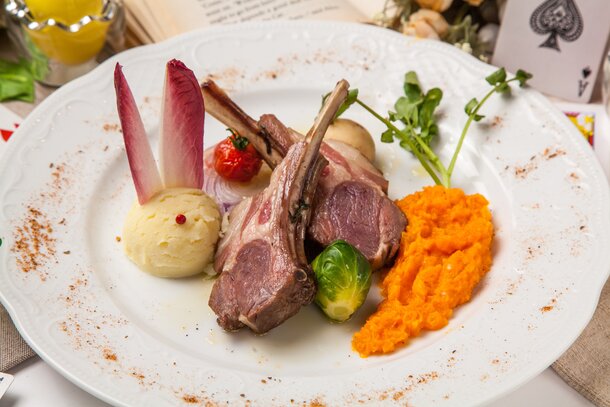 This elegant mille-feuille proves to be a refreshing dessert with its lemony cream cheese, mix of berries, and the white roses delicately adorning its top!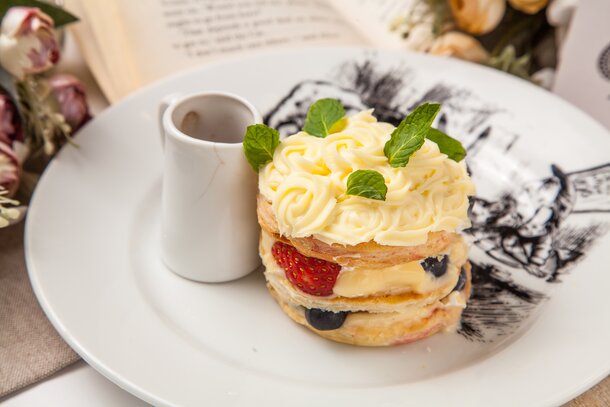 Other tantalizing dishes are also available. Perhaps you'd like to try your hand at that bacon and soft-boiled open sandwich? Or maybe a tai fish and cured ham dish is more to your liking? Either way, they'll transport you to a world of yummy wonder with their unique and colorful designs!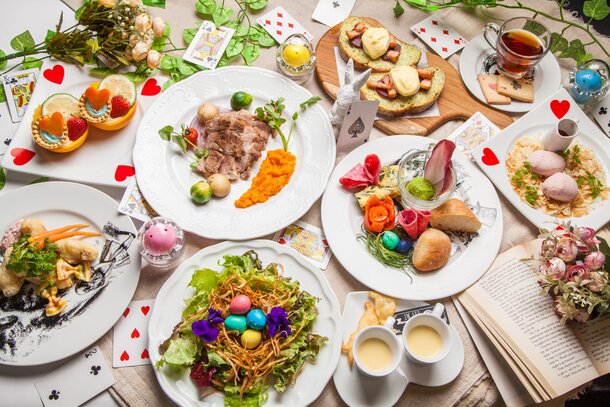 You might not be able to resist these delightful pastel cocktails and drinks, either! Their otherworldly appearances are inspired by various Alice in Wonderland characters with gorgeous garnishes like flora and tiny earth-toned eggs!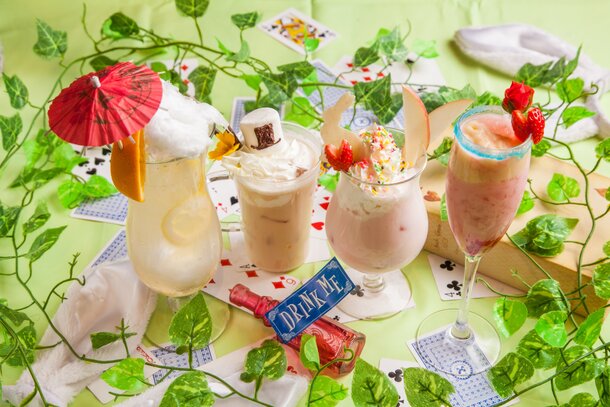 Each Alice's Fantasy Restaurant location will offer a slightly different menu, but we certainly don't mind - especially if they'll all look like the scrumptious offerings above!