Restaurant Tower Terrace, a restaurant on the 3rd floor of Tokyo Tower Hotel is bringing back their chocolate and berry sweets between Apr. 1 and May 7 for the Spring Chocolate×Berry Buffet!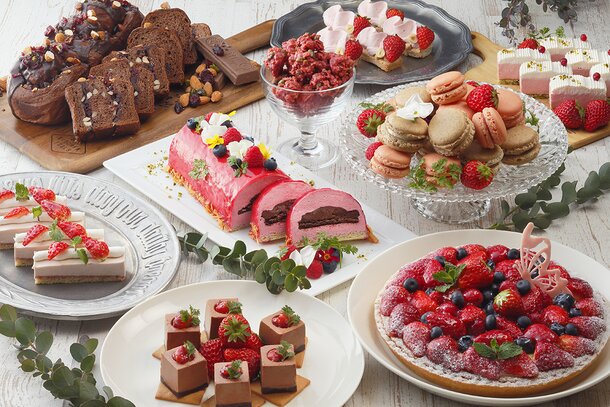 Spring Chocolate×Berry Buffet is basically the spring-themed continuation of the Chocolate×Berry Special Buffet that was held exclusively on Fridays, weekends, and holidays between Jan. 13 and Feb. 12. It was so popular they had a full house every day!
The spring buffet offers about 20 different kinds of chocolate and berry flavored sweets as well as 10 kinds of light meals with chocolate.
Spring Chocolate × Berry Buffet highlights
1. Chef's Corner: Berry Chiboust
A new addition to the Chef's Corner, "Berry Chiboust" is made right in front of your eyes. After covering the delicious berry compote with chiboust, the chef caramelizes the top layer into crispy goodness, resulting in a wonderful harmony between the sweetness of the cream and the sweet and sour taste of the berries.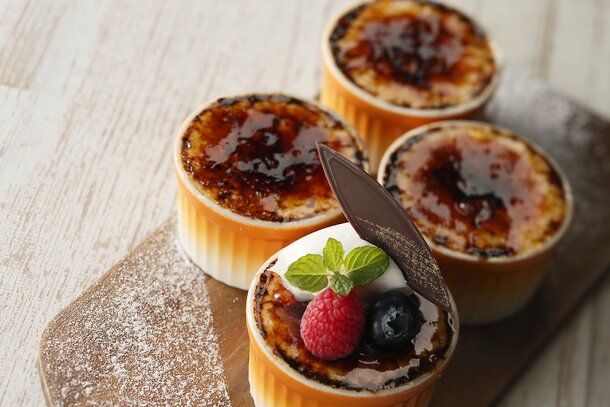 2. Make it yourself!
In addition to all the saliva-inducing sweets featured on the menu, you also have the option to customize your dessert with the "Make It Yourself" series. One such item is the "Make It Yourself Strawberry Mille-Feuille", where you can put all kinds of toppings including different kinds of berries, custard, and whipped cream on your cake.
If you're tired from all the sweets, you can also try the "Make It Yourself Asian Noodles": You can choose from three soups and top your soy milk konnyaku noodles with soy meat amakara-ni, steamed chicken, and coriander to your liking.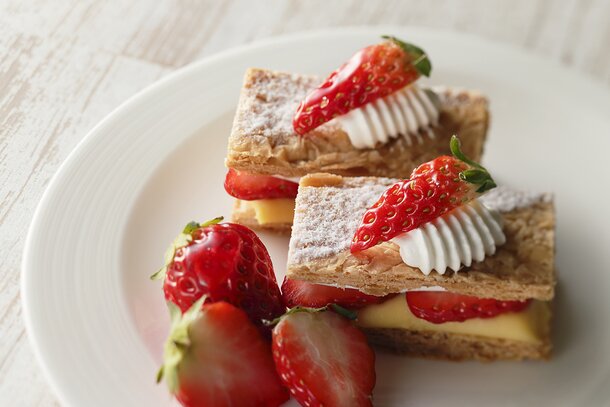 3. Popular light meals with chocolate!
The light meals Restaurant Tower Terrace is so well-known for are now available with chocolate! The selection includes the "Meatball Chocolate Stew", the exquisite "Boiled Pork with White Chocolate Cheese Dressing" with the fresh taste of raspberry added for accent, or the "Bacon and Cacao Pilaf".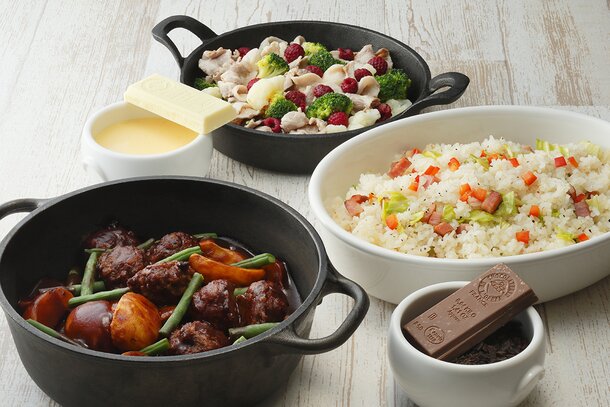 Spring Chocolate×Berry Buffet info
Store name: Restaurant Tower Terrace, 3rd floor, Tokyo Tower Hotel
Duration: every day from Apr. 1 (Sat) to May 7 (Sun), 2017
Open hours: 3:30 pm to 5:00 pm
Price:
- Adult: 3,300 yen
- Elementary student: 1,900 yen
- Children (3 or older): 1,200 yen
※All prices include tax and 10% service fee.
Reservations: 075-371-3370 (Restaurant Tower Terrace)