If you love desserts that are bursting with delicious berries, don't miss the My Favorite Berry Sweets Buffet 2017 at the Kyoto Tower Hotel! This buffet features around 20 types of berry desserts, and it's taking place daily from Friday, Feb. 2 to Friday, March 31 at the Restaurant Tower Terrace on the third floor of the hotel.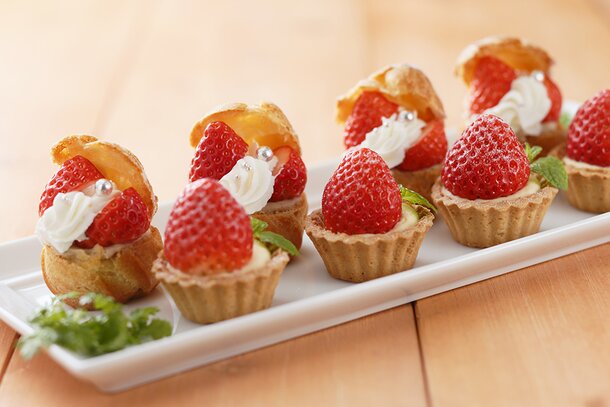 The buffet features a focus on sweets made using seasonal strawberries, such as the "Whole Strawberry Choux à La Crème," "Strawberry Tart," and the "Strawberry and Condensed Milk Roll Cake."
Immerse yourself in the restaurant atmosphere at the Chef's Corner, where you can enjoy "Fromage Blanc Espuma Rouge with Red Wine Soup." Dishes made using strawberries are joining the restaurant's famous light meal menu for the first time, including dishes like the "Strawberry and Seafood White Miso Pizza" and the "Strawberry and Tuna Balsamic Pasta." Strawberries have also found their way into the "Make Your Own... Series," which is part of the restaurant's original menu. Why not have a go at the "Make Your Own Strawberry Monaka" or the "Make Your Own Salad-in-a-Jar"? There's no time limit within the opening hours, so you can relax and enjoy the buffet at your own pace.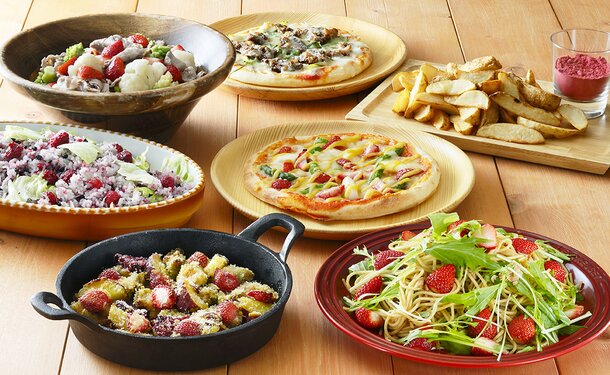 ■ My Favorite Berry Sweets Buffet 2017 Details
Restaurant Name: Restaurant Tower Terrace, Kyoto Tower Hotel 3F
Dates: Daily from Friday, Feb. 17 to Friday, March 31, 2017
Opening Hours: 3:30 pm to 5:00 pm (no time limit within the opening hours)
Prices:
・Adults: ¥3,300
・Elementary school students: ¥1,900
・Infants (3 years old or younger): ¥1,200
All prices include tax and a 10% service charge.
Reservations: 075-371-3370 (Restaurant Tower Terrace)
My Favorite Berry Sweets Buffet 2017 Homepage