On Jan. 20, Shufu no Tomo released an easy to follow guide that all budding character bento makers have been waiting for. With photos provided for each step of the process, absolutely anyone will be able to make character bento with no problem at all. The book includes over 50 adorable MAA recipes that are sure to have anyone wanting to have a go and kids smiling away with the results.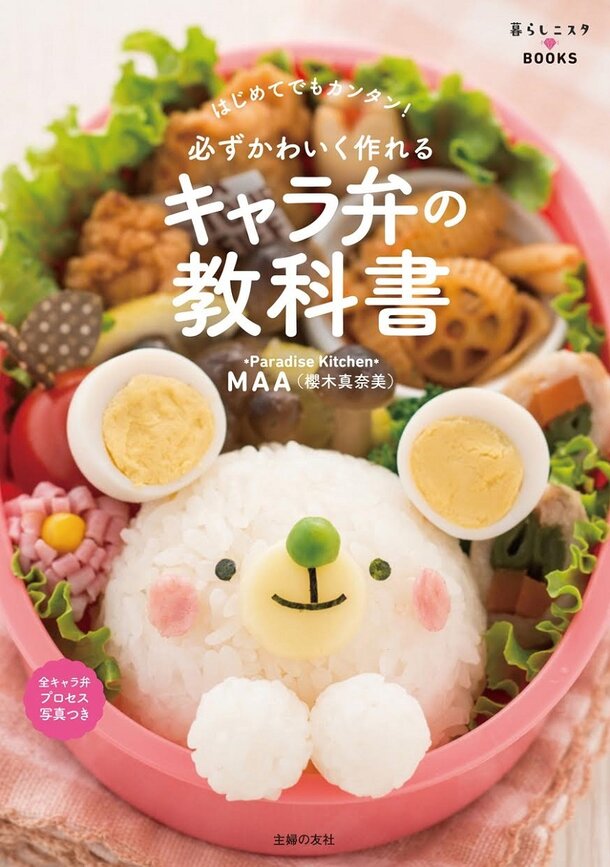 Details
Title: Kanarazu Kawaiku Tsukureru Chara Bento no Kyokasho ( Instructional Guide to Making 100% Cute Character Bento )
Author: MAA
Publication Date: Jan. 20, 2017
Price: ¥1,000 plus tax
ISBN: 978-4-07-419348-6
Purchase Page
First up - Super easy! Nokkeru bento
Easy recipes for those busy mornings. No tools, super quick. Just decorate the rice with faces. From smiling faces to crying faces, match your kids' mood!
・Making faces with kinpira!
Use the kinpira as hair and dress the rice with the other face parts. You could also use scrambled egg or meatballs for the hair too!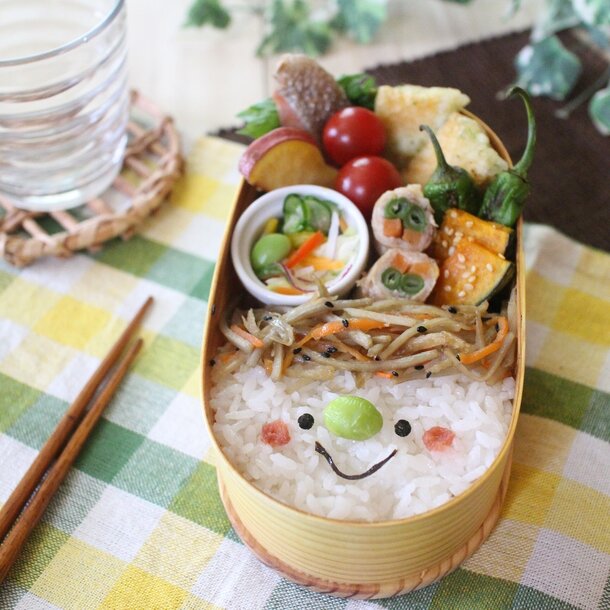 Make an impact with giant round or decorated onigiri rice balls!
Once you get the hang of making round rice balls you can use them as parts in your other designs! MAA will also show you how to make original designs, onigirazu, and triangular onigiri so you can make character bento in no time at all.
・Say "Aaaah" Shirokuma-kun!
A round rice ball with a pickled plum for a mouth!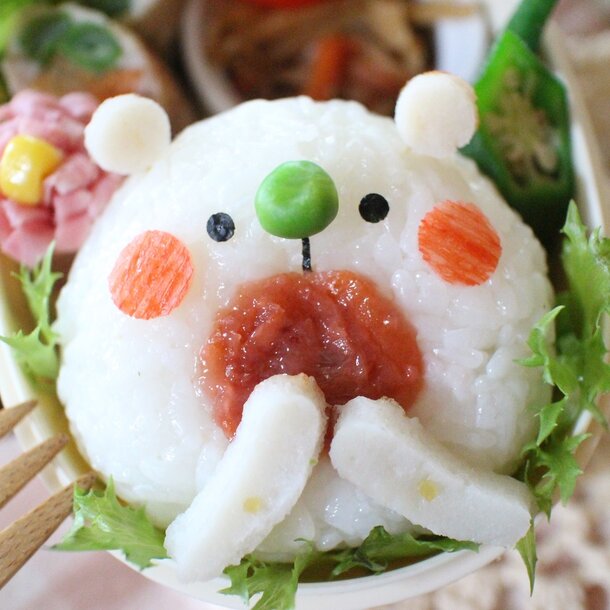 ・Black cat with adorable paws!
A round rice ball covered in nori. Adorable little footpads are made from Swiss cheese attached with mayonnaise.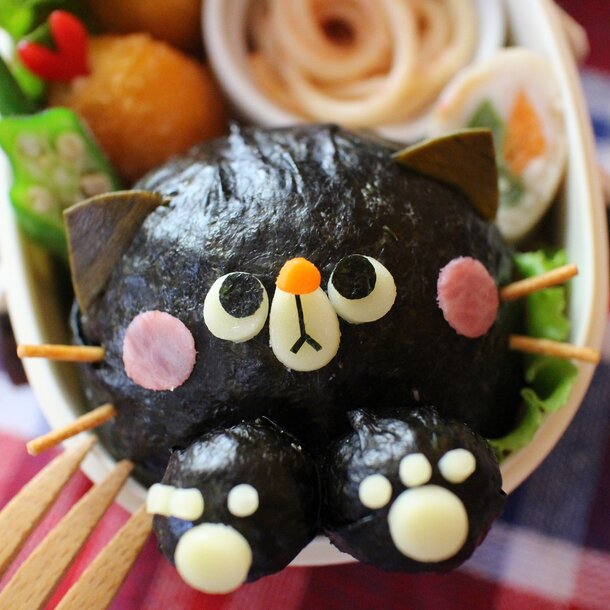 ・Mr. Hotdog is a fancy onigiri!
Mentsuyu-flavored onigiri - make a dip for the mouth part with a finger then add lettuce and a mini hotdog sausage!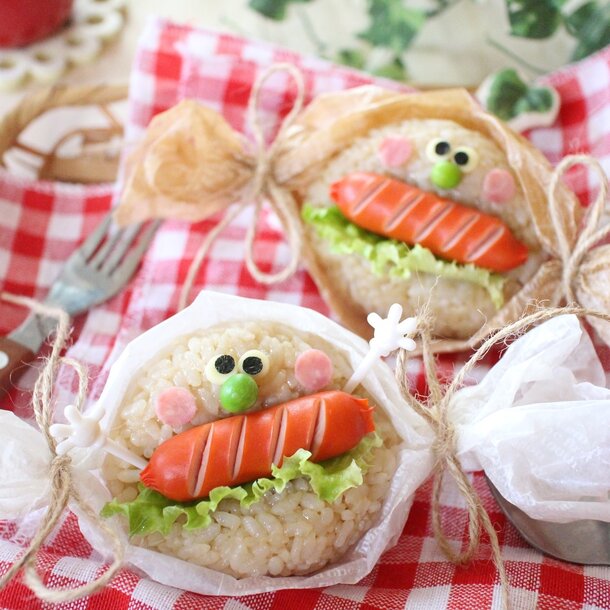 Making characters out of food
Ideas for using food to make cute characters. For example, using fried tofu to make a cat, ham to make a bear, and more - they're just too cute to eat!
・Inari kitties!
Leave the parts for the ears empty!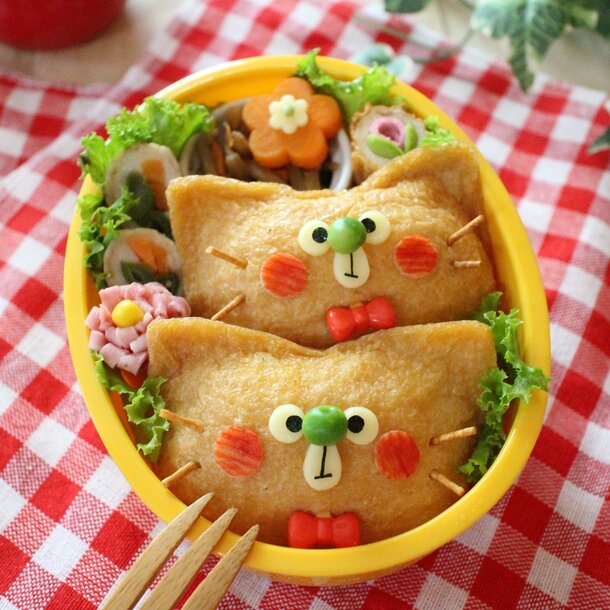 ・Ham steak Kuma-san onigiri
A bento where ham steak plays the main part. Wrap the steak and the onigiri tightly with the nori.